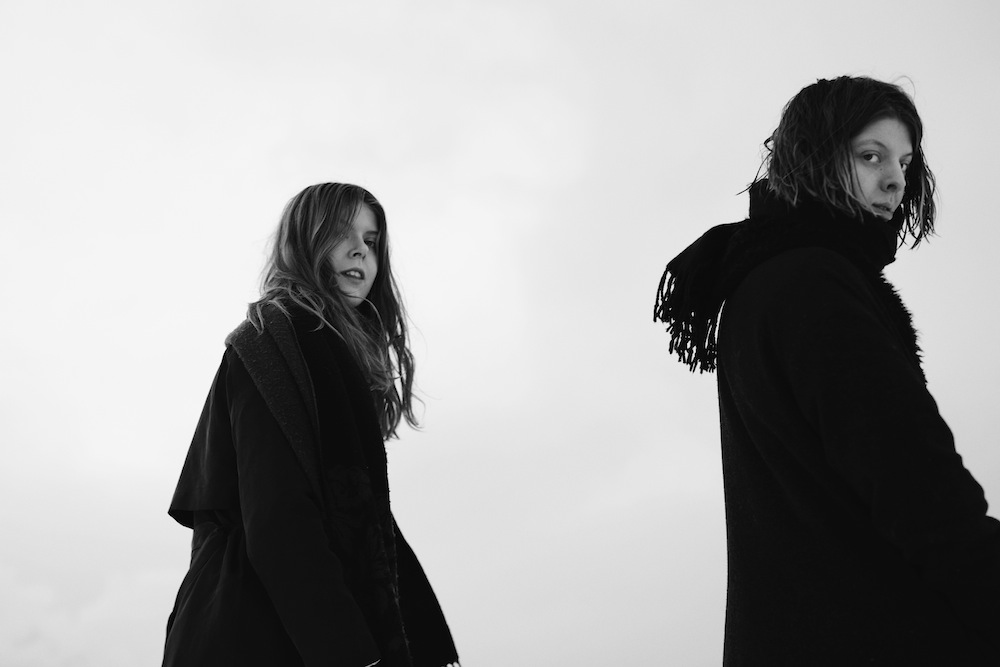 Photo by Magnus Andersen 
When Icelandic siblings Ásthildur and Jófríõur Ákadóttir, who perform together as Pascal Pinon, graduated from their teenage years and found life tugging them in different directions, you'd be forgiven for assuming this would have put an end to their creative output together. Thankfully, the reality turned out to be the complete opposite.
After the band finished touring in support of their second album Twosomeness, Ásthildur moved to Amsterdam to study classical composition and Jófríõur found success in her other band, Samaris. But now the sisters are back with a new album entitled Sundur, which is set for release on 26 August via Morr Music. And following on from lead track '53', Pascal Pinon have further whetted our collective appetite with new track 'Orange'.
Jófríõur says of the track: "One of the challenges Ásthildur and I put in front of ourselves when making this album was writing songs for only piano and voice. Coming from a classical background we had our own idea of what that 'usually' sounds like and we also had our own ideas of how to make it better. "
To say this approach has paid off would be a massive understatement. 'Orange' entraps you with its icy spaciousness, and follows the predominately acoustic approach the band took for their first album. But this is far from a reversion. The track's sparseness and subtle instrumentation belies an introspective maturity far beyond Pascal Pinon's years.
Listen to 'Orange' below.