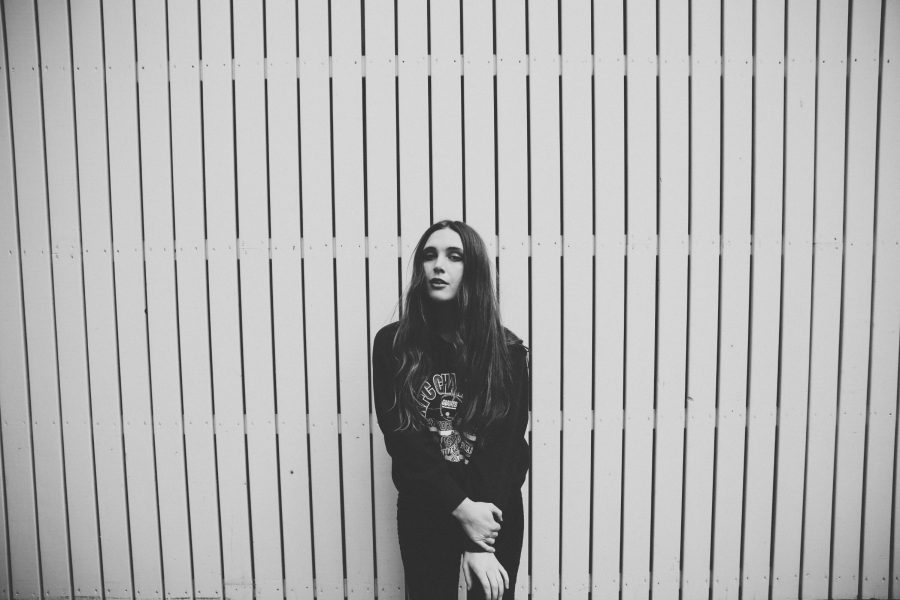 Photo: Andreas Öhman
Pop music seems to have divided into two main stylistic trends at present, with most artists in the genre either working in dubby, minimalistic electronics or DJ Snake-inspired wobbling synth lines. There's nothing wrong with this trend or styles of music, but it can make it a crowded field, and difficult for new artists to be heard. Stockholm newcomer MIYNT on the other hand, makes music that doesn't really sound like anyone else today, and that has allowed her to carve out a stylistic space for herself. She's got a début EP on the way, the un-fussily titled EP no.1, and the debut single from that, 'The Strangest Game', sounded like Riviera pop, all swooping melodies and ageless glamour.
The follow-up, her new track 'After The Gold Rush', is a different beast again. The verses have a glam-guitar stomp vaguely reminiscent of Arctic Monkeys and Queens Of The Stone Age's loungier moments, after which follow echoing synths, little dabs of abstract piano and one enormous howling rush of a chorus. The track is a tribute to the Neil Young record of the same name, and according to MIYNT herself when speaking to THE FADER, plays "with some of the titles of that record". The Young obsessives among you can have fun picking those out; the rest of us can put the song on endless repeat as we wait for EP no. 1 to drop on September 16th on B3SCI Records.