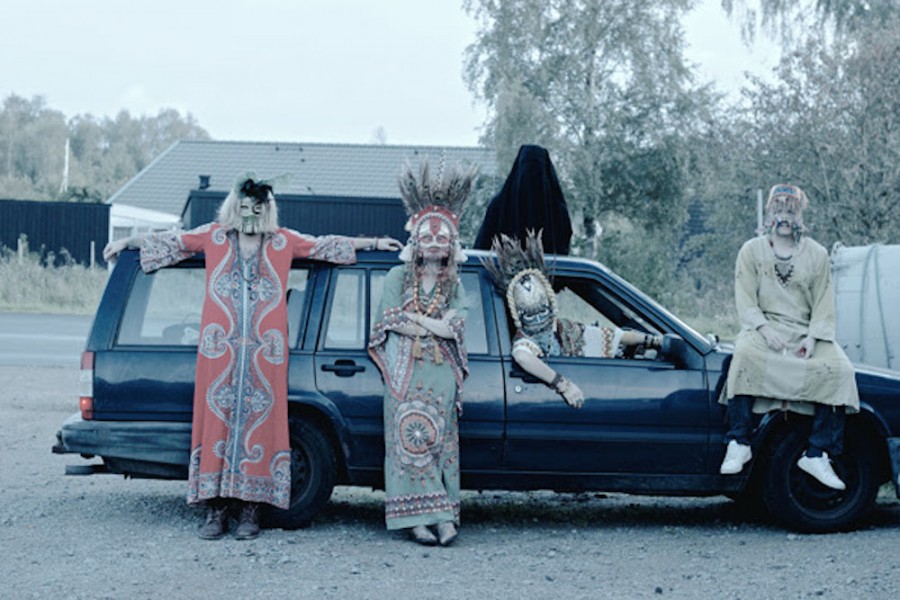 Everyone's favourite psychedelic Swedes Goat are back with news of a new album and a brand new track in the form of 'Try My Robe'!
Titled Requiem, the band's third album is due for release on October 7th, and will also feature 'I Sing In Silence', which they released earlier this year. With their signature blend of eastern-influenced sounds and strong, addictive groove, 'Try My Robe' is as good a starting point as any if you're new to the band, as it combines all the things they do best – strong melodies from both vocals and arrangement, unwinding gradually outwards into a wig-out territory, but never out of control – the song is wound back in as quickly and easily as it was unravelled.
As usual the band are masked and mysterious about the record, but they did release a trailer, which is worth watching both for the snatch of new music and to see the band 'in the wild' (but still in full costume obviously) in such glamorous settings as parking lots or lounging in hotel rooms. You can grab a copy of Requiem via Sub Pop and Rocket Recordings on October 7th, and catch the band live either at their remaning festival dates or on the European tour they just announced (full dates here, including London on October 18th and Berlin on October 12th) – Goat are at their very best in the live setting so be sure to check them out if they're coming to a city near you!