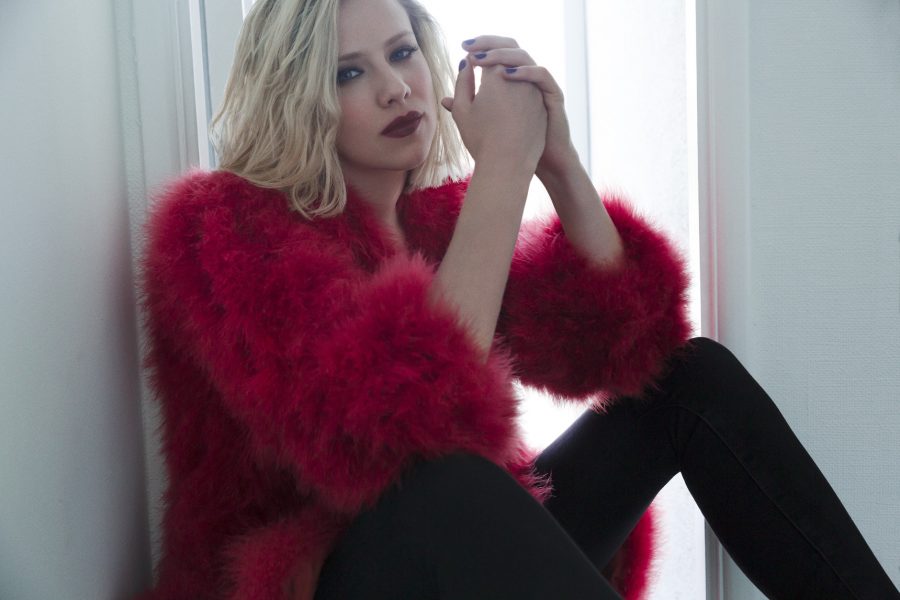 Now that July is here there can be no arguments: it's technically summer. Of course, for some of us, this fact might not be represented in the ambient temperatures and cloud formations lurking outside of our windows, but sure enough, it's summer, alright. Don't worry though, help is on hand to try and make imagining a brighter, more shimmering world easy – Dagny has returned with a brand new track, and it's luminous enough to pick up the slack from our underachieving summer!
Teaming up with US artist BØRNS (who we suspect may have Nordic aspirations, but alas, not all of us can win the lottery of life) 'Fool's Gold' sees Dagny striding boldly out onto the bow of the ship, announcing that actually she's the Captain now, and finding that every crew member agrees without a whisper of argument. Aye, aye, Cap'n Dagny, we are honoured to sail with you on these, the rolling seas of pop.
You know you're in for a ride when the first chorus hits less than a minute in – Dagny is not messing around here, 'Fool's Gold' means serious business. The business of making you dance around like a maniac, that is – 'Fool's Gold' is constructed with Max Martin-esque pop-prescision, with enough hooks to reel in as many little music-loving fishes as there are in the ocean. As if that wasn't enough, having effectively not one but two choruses ('Ah Ah Ah's count when they're this catchy), the arrangement is also gigantic enough to incite arms-aloft dancefloor euphoria. Is it a pop record? Is it a future Ibiza floorfiller? Probably both? It doesn't really matter which way you spin it, 'Fool's Gold' is just a home run hit, and we're all on the winning team.
'Fool's Gold' is out today via Republic and Propeller Recordings, with a full EP due August 4th. Captain Dagny commands you to listen below and start dancing immediately.