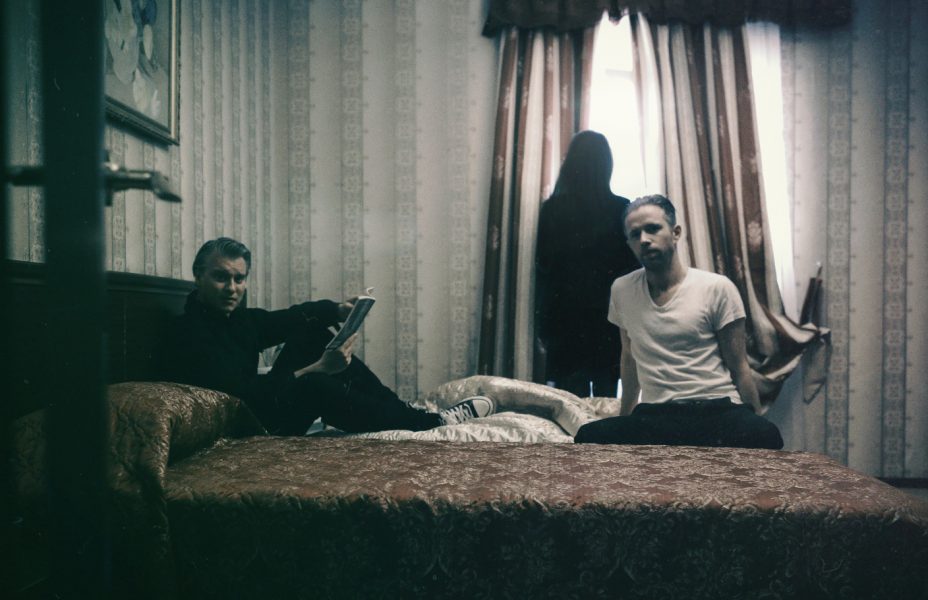 Recorded in both Copenhagen and Brooklyn, Blood Moon, the first album in four years from duo Blue Foundation, is set for release this September. The album includes a number of interesting guest appearances, and it comes as no surprise that those who feature, such as Yorkshire-born Findlay Brown, Mew frontman Jonas Bjerre, or American singer/songwriter Sonya Kitchell, either have links to Denmark and/or are living in Brooklyn, the two locations between which Tobias Wilner and Bo Randes are based.
It is Brooklyn native Kitchell who guest-vocals on 'Dreams on Fire', the lead single from the forthcoming album. A captivating dialogue played out between the monochrome duality of light and shade, this electronic melodrama sees Kitchell plunder a lower register of the densely rich qualities normally associated with the likes of Tanita Tikaram. The velvety texture of her voice wraps itself around Wilner's falsetto, drawing its magical purity and clarity down into a web of darkness, until with a swift Kitchell volte-face, both vocals rise to meet each other in ethereal unison. The juxtaposition of vocal opposites is replicated in the song's instrumental make up, with its laboured bellows-like synth sequences in stark contrast to the delightful electronica that dances airily above them.
'Dreams on Fire' is completely true to its name. It is a delicate deliciousness of light filled dreams set ablaze against a dark, dramatic backdrop. This is an inspired electro-reverie that clearly showcases how Randes' mastery of conjuring up vivid soundscapes so perfectly complements Wilner's flawless and intensely imaginative song-crafting. 'Dreams on Fire' sets the stunning scene for the new album, Blood Moon, the release of which we now await with a very much whetted appetite!
Mixed and produced by Tobias Wilner and co-produced by Bo Rande, 'Dreams on Fire', which you can listen to below, is available now on all digital platforms. The album Blood Moon will be released on 2nd September via DPC Records, and is available to pre-order here.