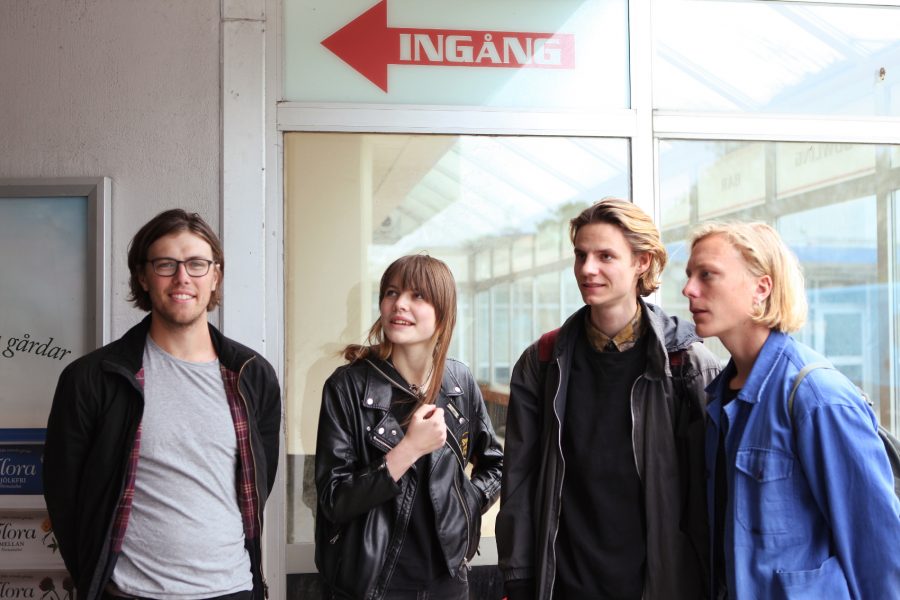 Photo: Petter Dahlstrom Persson
As the long hazy days of summer finally show signs of appearing, there's only a few things left which we need: an afternoon free of commitments, some sunscreen, a cold drink, and an indie-pop anthem to make you feel like a teenager all over again. Thank goodness Malmö band Hater are on hand to bring it all together.
There's something about the promise of summer that just makes everyone a little giddy, isn't there? Though most of us are well beyond the era where you got to enjoy six weeks off school with your only responsibility being to keep your parents happy by occasionally taking out the trash, it's like our brains are trained to welcome the summer months like a pup awaiting the return of their owner: it's playtime. Time to brush off boring life admin and head to the park. Time to stay out a little later, because it's not dark yet, anyway. Time to just walk a little slower, gaze a little higher, and feel the cold in your bones finally, finally disappear.
'Radius' is the perfect summer record. It hits you like the smell of heavy, motionless air: uncomfortably warm but oddly comforting, like putting on a t-shirt your partner just took off. Like all the best summer records, it combines a bright, breezy sound with a little melancholy to make it elegantly bittersweet. The jangling guitars and relentless shush of hi-hat are effervescent and brimming with energy, but paired with Caroline Landahl's vocal which seems to be equal parts honey and howl, it's never overbearing, it's just right. It's the perfect blend of excitement of what's to come and nostalgia for what's gone by – the spring in your step and the glance over your shoulder – that makes summer, and 'Radius', so special.
'Radius' is taken from a full EP of the same name due on July 8th via PNKSLM Recordings, and you can pre-order it here.