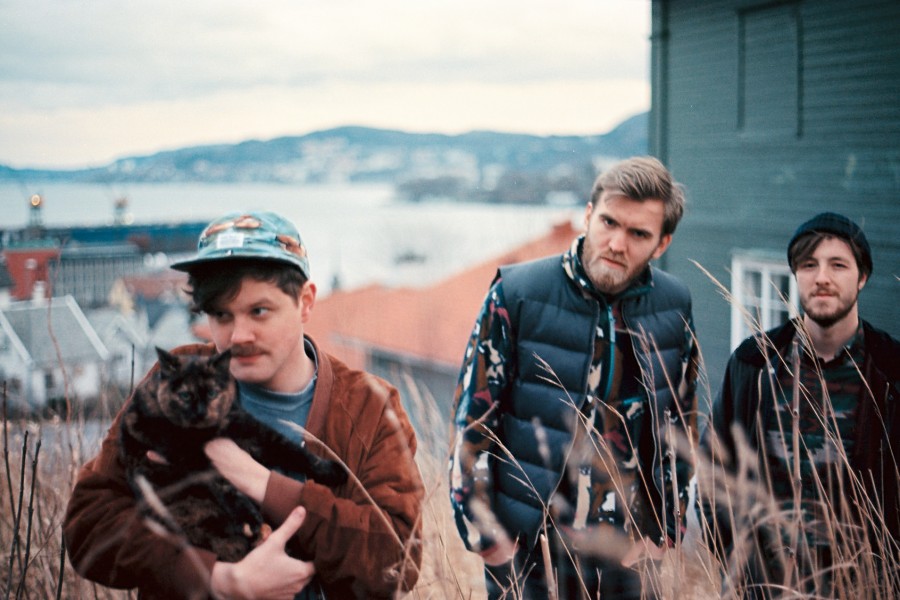 Several years ago, Bergen used to be Norway's #1 source for the most fascinating music. We can definitely declare today: Bergen is back! Diverse and more thrilling than ever before, Bergen is home to acts like Aurora, Kygo, Great News and another band, specialising in creating the catchiest chorus lines in synth-pop songs ever: Chain Wallet!
With their first release in 2016, 'Muted Colours', Stian, Christian and Frode have just kicked off what may well be the year of Chain Wallet. 'Muted Colours' is a highly danceable track, light as a feather and fully packed with freshness and an extraordinary, relaxed atmosphere – the perfect match for midsummer! What a coincidence for all you party people in Berlin: Chain Wallet are playing at this year's Midsommar Festival at Urban Spree on Friday, June 24th. Take your friends' hands, listen to 'Muted Colours' and dance around the maypole! Hooray!
Chain Wallet's self-titled and eagerly anticipated debut album will be released in three months. Or rather said, on September 23rd via Jansen Plateproduksjon, an Oslo based indie label which dedicates itself to "release and push exciting new Norwegian music." and it doesn't get much more exciting than this!