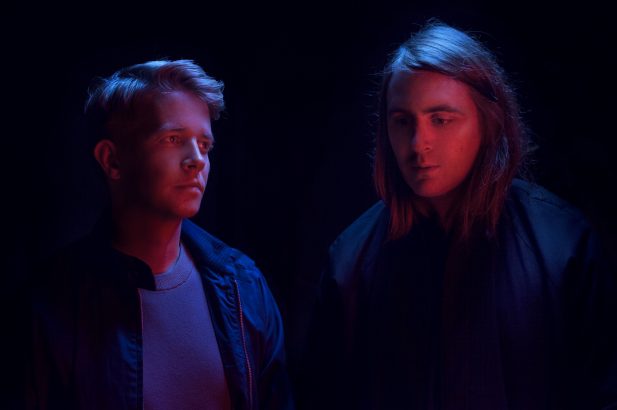 Photo: Anne Valeur
Songs can conjure up the most out of the blue images… elicit the strangest of "where did that come from?" correlations. Which is exactly what happened when I first listened to Apothek's new single, 'Reunion': for some reason only known to the God of Nostalgia, and a runaway imagination, I found myself riding a merry go round.
As with the magical carousels of my childhood, 'Reunion' starts with a gentle rise and fall motion similar to that of those beautifully carved wooden horses on their gilt-bedecked poles, before its slow looping adagio rises to a swirling andante, whirling round and around under a dazzling blur of golden lights. Like a synth spinning top ablaze with intricate, varihued harmonics, the track pirouettes into an indistinct theatrical dream throughout which vocalist Morten Myklebust delivers his lines with sincerity, clarity and a dash of humour, his voice recalling the clear, vibrant tones of super-Scot, Ricky Ross.
By way of explaining the background to the track, Myklebust says: "It's about trying to get where you have to go and reaching conclusions you are unable to reach, concluding or even understanding the relationships in your life".  Which ties in neatly with our merry go round analogy – trying to get somewhere but getting nowhere. Going around in circles trying to find the answers.
'Reunion' is a mix of nostalgia, contemplation and curiosity, run through a gauzy dream. A track of glistening electronica that winks and dances into a frabjous starburst which, for all its melodic glory, is good humoured enough not to take itself too seriously, throwing in neat little tongue in cheek quips that dilute any high notions of grandeur from its synthtastic epicness.
'Reunion', which is out now via Propeller Recordings, is taken from Apothek's forthcoming debut album, due for release later this year. Listen to this philosophical extravaganza with its cheeky chappy chorus below.