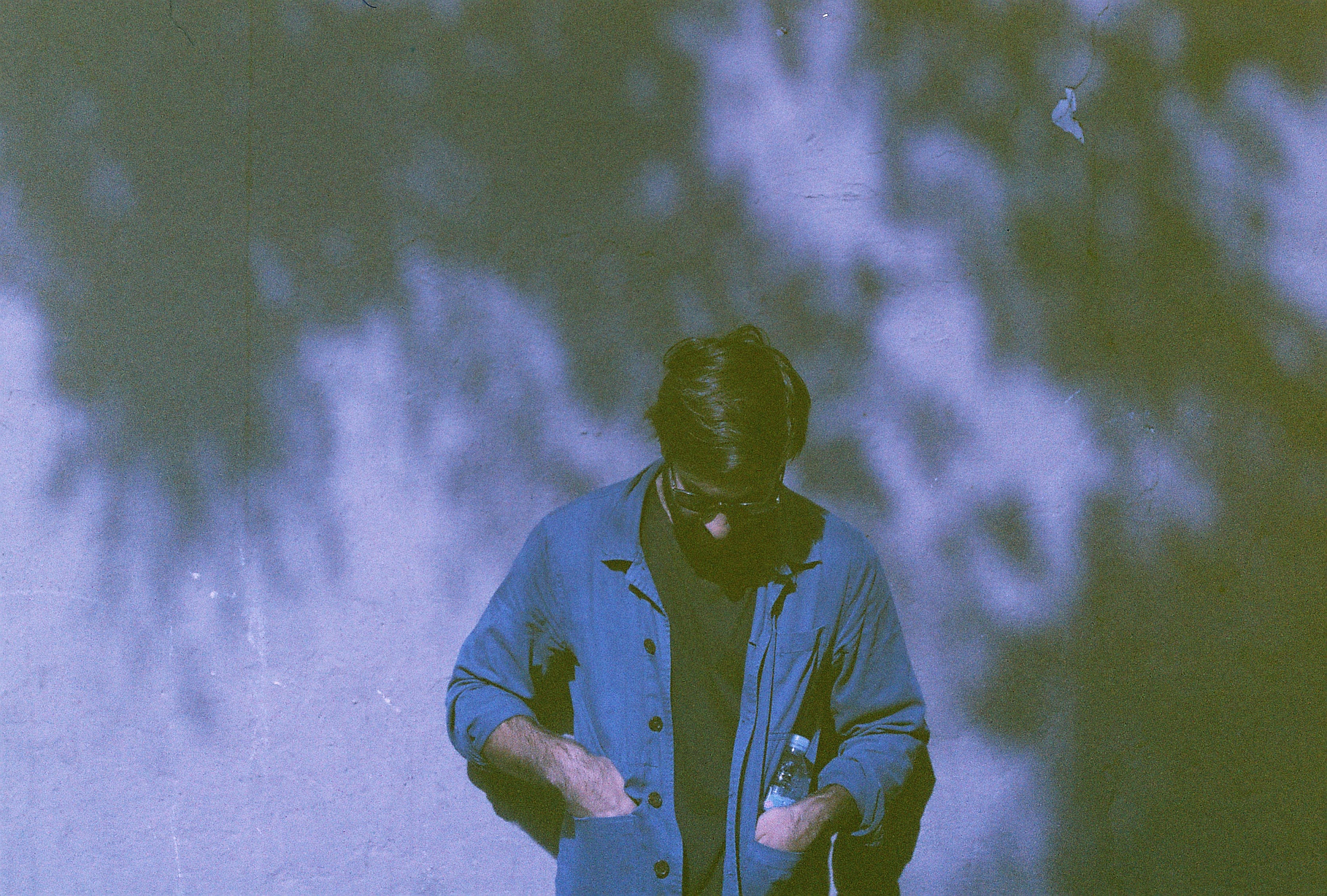 If the name Adam Olenius is familiar to you, then it's probably because you're a big fan of his band Shout Out Louds! Though it seems a little strange to be saying this is a debut single seeing as we've been enjoying his work since at least 2003, but it really is – Adam is branching out on his own with a brand new EP Looking Forward To The New Me, and we've got the first track to share with you today, 'News Are Saying'!
Speaking about the EP, Adam elaborates: "Here it is. My solo debut. In the shape of 5 songs I started writing a few years ago and finished just a few weeks ago. Songs written at home, in the elevator, on airplanes, in bars and in between soundchecks. No filters, no time to think. Pushed record and started singing. Songs about love, death, alcohol & money. I produced most of the EP with my friend and producer Måns Lundberg and two tracks by myself. This is the first glimpse of my new direction. My new direction. My new road. My fire lane."
'News Are Saying' also sees him teaming up with Say Lou Lou who provide additional vocals, but it's Adam's own voice which really carries the song. The pace has a laid-back quality to it, with a simple, effective bass riff stretching out all the way through the song giving it almost a lazy afternoon sort of a feeling. This, along with loose strummed guitar gives it a brightness which is at odds with the darker lyrical content, in which he details the feelings at the collapse of relationship, of being simultaneously at the end your tether while also alienated from that which was normal until so recently. It's this relatively unusual take on the break-up record which makes 'News Are Saying' so compelling – it doesn't feel driven by the bitterness or sadness you'll normally find artists tapping into (though in fairness, they are rich seams of subject matter to mine), which is refreshing. As with the complexity of human relationships, the feelings when they end are pretty complex too – 'News Are Saying' manages to give a sense of the relief that some people might experience when something that's been wrong for a while finally draws to a close, as well as that of the strangeness of separation, and loneliness, even if it was what you wanted.
For a seemingly simple, catchy indie-pop song, there's a lot going on in 'News Are Saying', which bodes very well for the rest of the EP – Looking Forward To The New Me will be released on July 1st, and in the meantime you can check out 'News Are Saying' below!