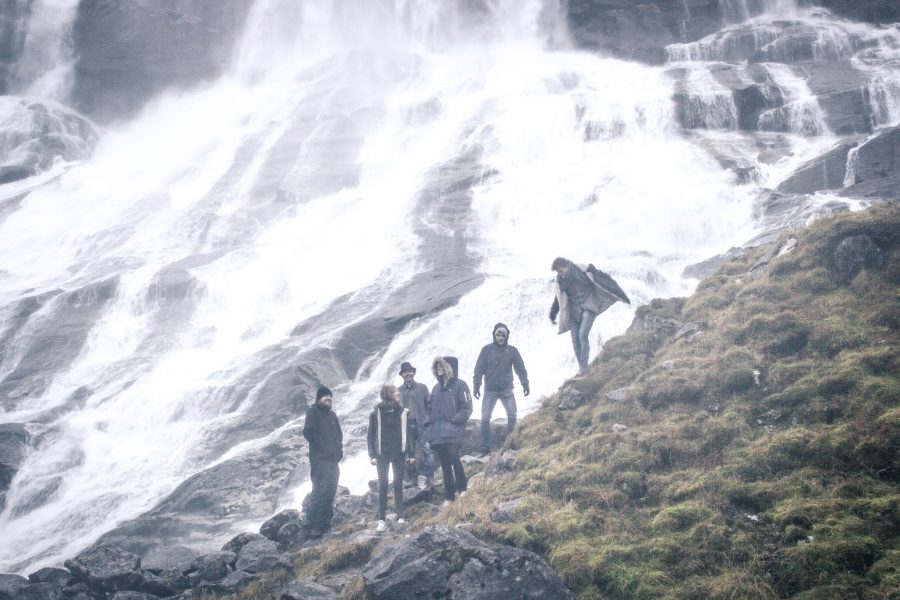 Not much is known about SNØ… yet. Search the web for them and you'll find a smattering of videos (mostly of live performances) and a small handful of recorded tracks dotted around. Developing a fearsome reputation for blistering live shows in their home country of Norway, the group look set to draw in a broader set of fans with the release of new track and video, 'Sommerfugl.'
The band describe themselves as a progressive rock group, creating "eclectic, dynamic sound made through improvisation and playfulness," listing Pink Floyd, Sufjan Stevens and Led Zeppelin as influences – and their latest single 'Sommerfugl' is a true tour de force, masterfully balancing moments of quiet tenderness with heavy, rhythm-led rock.
Singer Karla Lesley Jaeger is central to the beauty of this track, effortlessly moving from hushed, melodic moments and sweeter-than-sweet lalala-ing to full-on howls set to clamouring guitar riffs.
The visual for the track, released today and directed by Gunnbjörg Gunnarsdóttir, matches like-for-like with SNØ's sound – showing a young girl enjoying peaceful moments reading and painting before unleashing chaos around a deserted house.