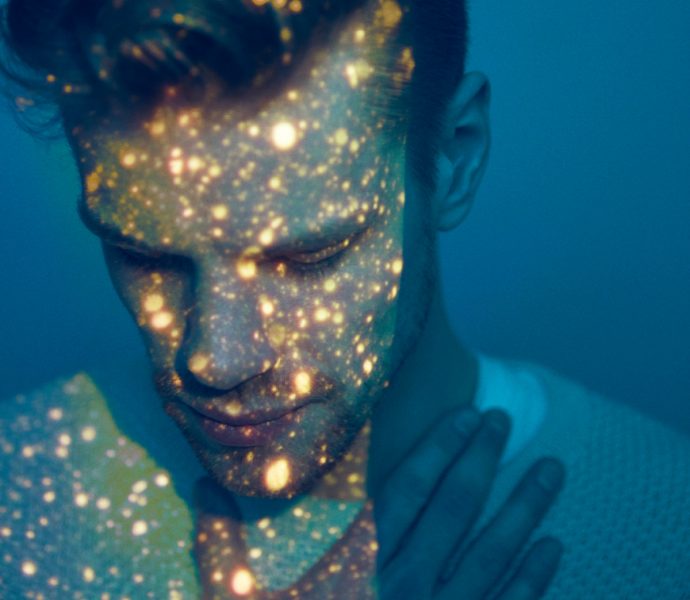 Kreld is the solo moniker of Kristján Eldjárn, who is usually better known as a part of bouncy synth-poppers Sykur, but is striding out on his own to create something completely different and, as it happens, completely brilliant too.
Teaming up with fellow Icelander and musical polymath Jófríður Ákadóttir (who we're pretty sure has either cloned herself or given up on sleep completely, given that she's currently doing wonderful things with both Samaris, Pascal Pinon and 2016 One To Watch GANGLY to name just a few) 'Way Low' is a moody teen of a song, in that you can never quite meet the eye of the enjoyably impenetrable wonky grooves, so you're never really sure what it's about to do next, but it will likely suprise you in the best way. Though it wasn't originally conceived as a duet, the contrasting tones of their two voices intertwine throughout perfectly, echoing the combination of bright, chiming synths with deep bass and low, rumbling beats which serve as the song's foundation – a jigsaw of opposite and yet corresponding pieces seamlessly joining together.
The video for 'Way Low' directed by Magnús Andersen, complements the murky, atmospheric nature of the song with a balletic and visually striking underwater encounter, which, as Eldjárn explained to The Line Of Best Fit, was filmed in the dead of winter, so it was a triumph of physical endurance for art's sake too – 'way low' as in '-7°C' low!
With Sykur also gearing up to release new material later on this year, it's looking like it'll be a busy one for Eldjárn, and if 'Way Low' is any indication, we're all going to benefit – check it out below.