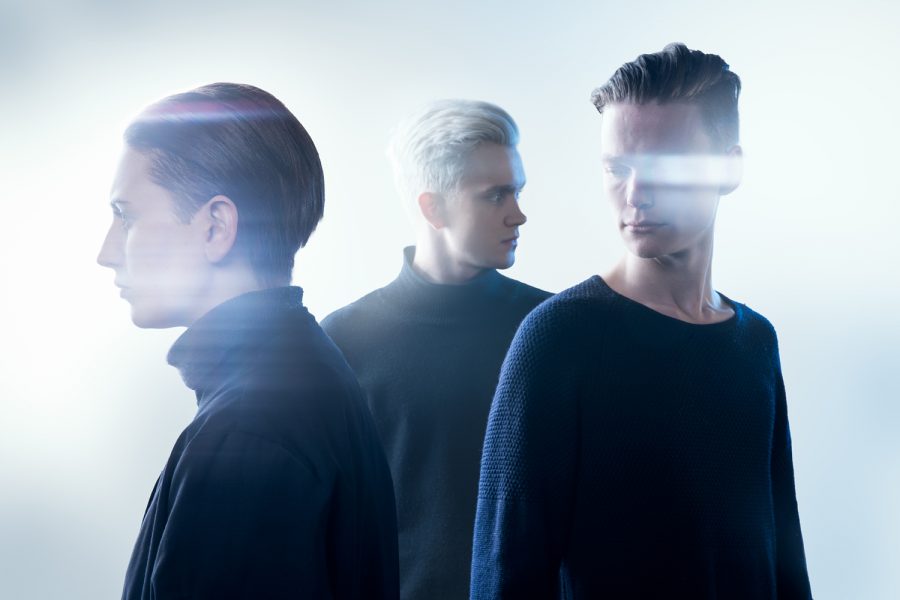 Wow, time is flying! Unbelievable but true: our last Spotlight Interview with the Icelandic band Vök took place more than two years ago!
Sine then, the band have been working hard perfecting their live set in almost every European city, as well as releasing a seriously acclaimed EP in the shape of 2015's Circles. Earlier this year, the trio unleashed a brand new track and video called 'Waiting', and the band are not set to take to Ja Ja Ja's stages as part of our season finale before we take a little summer break!
Catching up with the band three year's later, it's definitely the right time to get an update about Margrét, Óli and Andri's lives as musicians, their lives on the road and their future plans – so read on to find out more, and get your tickets to Ja Ja Ja in Hamburg (May 11th) and Berlin (May 12th) now!
Ja Ja Ja Proudly Presents:

Hamburg
Sløtface | Vök | View
Berlin
Sløtface | Vök | View
Thursday 12th May 2016 – 8:00pm 'til late
Musik & Frieden, Falckensteinstrasse 48, 10997, Berlin
Facebook Event
Since our last Spotlight Interview with you two years ago, you've had an extremely busy time, releasing EPs and touring extensively throughout Europe! Is there a special concert or gig at a festival that stands out in your memories as really important? What made it unforgettable?
We've had so many amazing shows, ones that come to mind are Halfway Festival in Poland and Colours of Ostrava in Czech Republic! For both shows we weren't really prepared for what was to happen but they turned out to be truly amazing! At Colours it felt like it was 100 degrees warm and it was outside! We've probably never been as wet as when we walked off the stage then!
And since out last catch up, you've also added another member to the group! As you've all known each other for a long time, how does touring and spending almost 24/7 together affect you?
We enjoy touring together very much! When you spend so much time together you develop a sense of humour within the group and sometimes there are frictions, but luckily we're all very like minded.
What do you do before playing a concert – do you have any special rituals before taking to the stage? If so, how did the rituals come up?
We eat together and psych each other up! There's always some goofing around.
Your latest video 'Waiting' was absolutely spectacular – can you tell us a little bit about the idea behind both the video and song?
The song has transformed significantly from what it was at first but, all in all, we wanted to convey something positive with this track. The video was a coming together of people with various ideas and resulted in a sort of improvisation.
We can't wait to have you join us in Hamburg and Berlin for your shows this month – what should the Ja Ja Ja audiences expect of your performances?!
We just like to have fun while to perform hope the audience is willing to join us!
You've already performed in Berlin and Hamburg a few times – did you get the chance to leave the venues and catch a glimpse of the cities? What are you most looking forward to doing in these cities this time round?
We've seen some parts of both cities and are looking forward to seeing some more this time around! Maybe we will revisit the Spa we went to last time, who knows?
A lot of people are travelling to Iceland these days and return deeply impressed by all these lovely Icelandic people and the island's stunning nature — what would you recommend not to miss at all when visiting?
One has to spend a significant time in Iceland in order to see what the country has to offer. Driving the ring road (which is the road that circles the island) is a great sport. It's a bit like being on a very long rollercoaster ride with the landscape changing every 15 minutes. Reykjavik's weekend nightlife is also a real phenomenon and something that visitors shouldn't miss.
Talking about Iceland and Reykjavik: Do you have any hot and good new music tips from Iceland to share with us?
We are very fond of our friend, Axel Flóvent. He has been doing very well lately. We also enjoy Június Meyvant a lot, his album is going to be great! Agent Fresco and Low Roar will always have a place in our hearts. The list could go on!
And finally, what does the rest of the year hold for you?
A few festivals, a LOT of studio time and all round merriment!