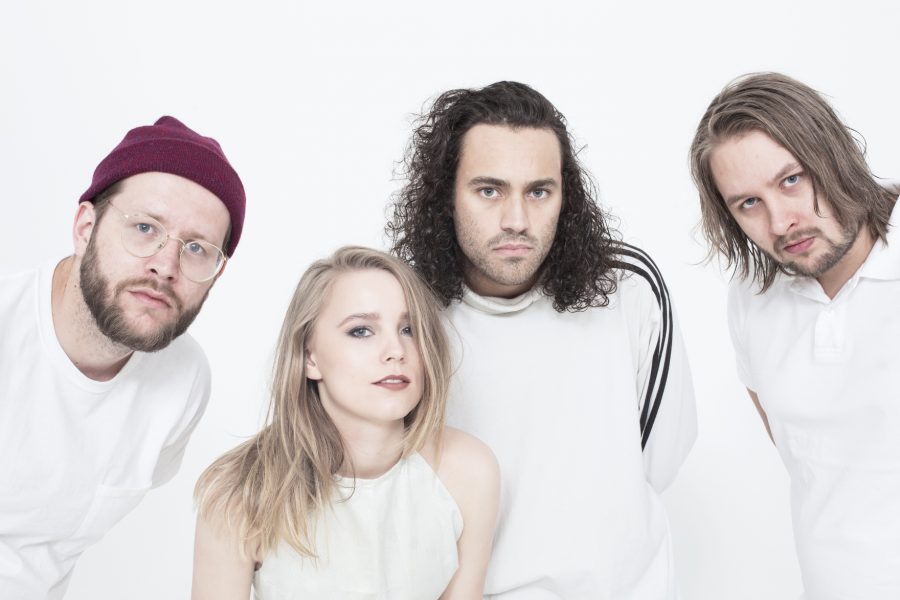 Photo: Øystein Grutle Haara
Norway's Strange Hellos are carrying the torch of early 90s shoegaze and power-pop in all of of its crackling glory, and we're sharing their latest track 'Broken Teenage Dream' with you exclusively today!
Starting life as the studio project of Odd Martin Skålnes, Birgitta Alida Hole, Fredrik Vogsborg and Even Kjellby, the various members have hands in the music of artists like Great News, Aurora, The Megaphonic Thrift and more, and we suspect it's this enviable CV which has led to their auspicious début live booking at this year's Øya Festival before their first single has even come out. We need not wait a moment longer for it, however – 'Broken Teenage Heart' is streaming below in all of its swooning, dreamy power-pop glory.
Taking generously reverbed and harmonic cues from shoegaze, Strange Hellos' take on dizzying dream-pop has a huge headrush chorus lying in wait behind all the jangling guitars and layered vocals. Like the first flutter of a crush 'Broken Teenage Heart' doesn't seem like much at first, but before long it's grabbed a hold of you completely.
'Broken Teenage Heart' is released on May 20th via Diamond Club, and you can listen now below!