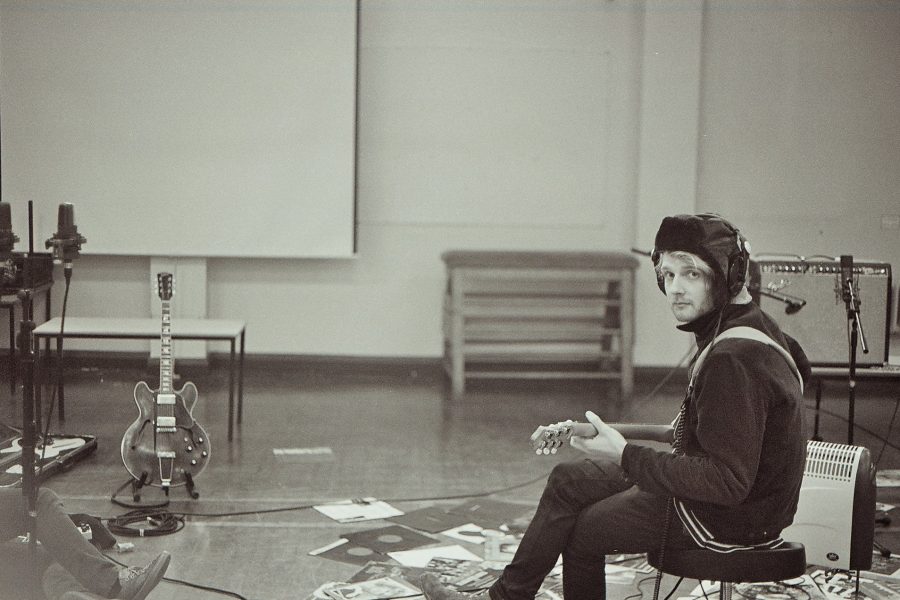 Just in time for summer, lovelorn Danes Masasolo have made a fantastic video for their shimmering and woozy track 'Really Thought She Loved Me', and we are thrilled to share it with you today!
With their début track 'Really Thought She Loved Me' arriving towards the end of winter, the twinkling guitars, fuzzy, nostalgic vibe and sweet melodies felt like a ray of sunshine piercing through the clouds, and we were sure the chill of winter would surely vanish. Well, until we listened to the lyrics, that is – though if you listen to the song in passing it can feel like a chilled out indie-rock track in an antipodean vein, the lyrics reveal a melancholic heart. Though the title was really a dead giveaway, the song spins a tale of a very precise moment of heartbreak; the gone before, and the 'what happens next'. Where the song previously felt like in instagram-filtered reverie, further listens reveal more of a sepia-toned sadness to it, and this is perfectly matched in this fantastic new video.
Speaking about the video, singer Morten Søgaard elaborates:
"Our idea was that the happy memories of life's salad days can be prettiest, but also the most heart-breaking, depending on the present. We are all producing memories all of the time, and we do our best to record them in our brain, in writing, on our phones or in music. But when we return to these memories, we see them in a different light – and this is what we tried to capture with the video."
The result is three minutes of sun-kissed secret smiles and skinny-dipping, captured from a first-person perspective by director Jonatan Mose, who filmed his girlfriend Caroline every day on a road trip they took in America. The incredibly private and personal quality of this footage, patchworked together in such a fashion that you feel like you might be looking the highlights reel of a life's greatest love, makes the deeply relatable heartbreak at the core of the song even more vivid. Like a box of old photographs you can't bear to look at, both the song and the video will tug your emotions in every direction possible.
'Really Thought She Loved Me' will have its natural progression in September, with an EP titled Break Up due via Antiphonics, which thankfully gives us a few months to prepare the requisite amount of Kleenex. In the meantime, check out 'Really Thought She Loved Me' below!