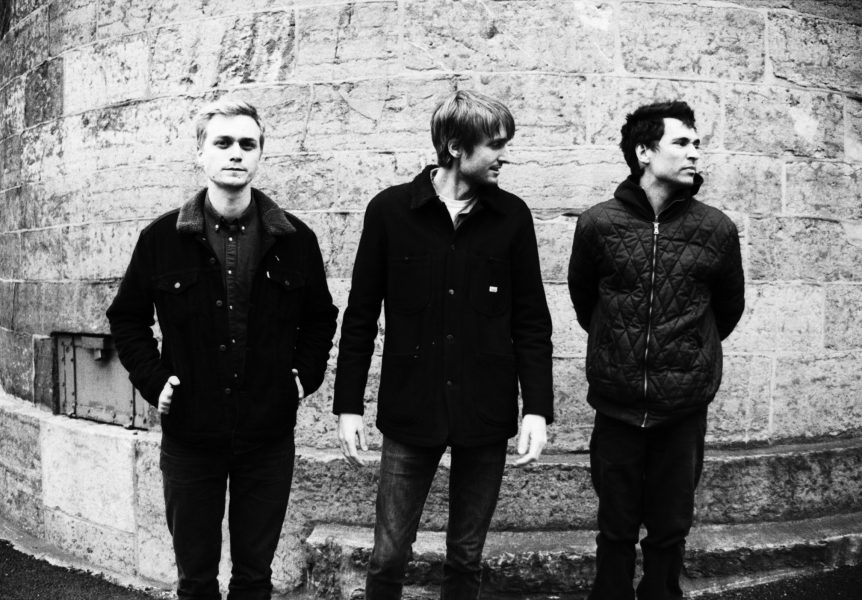 Photo: Greg Pope
With a name like ICH BIN N!NTENDO you'd be forgiven for diving in expecting an undulating ocean of chiptune to swim around in. However, there is nary a bleep to be found in 'Growth', the latest offering from Bergen's ICH BIN N!NTENDO – this is raw, brutal, atonal post-punk noise: more Mordor than Mario, and there's absolutely nothing wrong with that! 'Growth' is one you'll need to turn up loud, and we're delighted to share it with you today.
With a new LP titled LYKKE looming on the horizon, ICH BIN N!NTENDO have left their well-trodden path of experimental improvisational noise and decided to explore the verdant undergrowth of post-punk. That's not to say this is all tightly coiled guitar lines, there's still a sprawling, punishing howl at the heart of 'Growth', but for the first time in their career, melody and structure are holding the reins.
Teaming up with Greg Pope, a Norway-based visual artist who works with film and video installations (via a semester or two in punk bands and absurdist performance), the visuals for 'Growth' are simple, but utterly hypnotic. The starkness of the images combined with the brutality of the music gives them perfect symmetry. Speaking about the video, Pope explains: "This video was made with single frames using specially adapted slide projectors with additional shutters. The material comes from industrial locations in Bergen and Stavanger."
'Growth' is a saw of jagged teeth, digging in and tearing the surface open into a splintered furrow. Combined the almost strobe-effect of the rapidly changing images the song becomes even more kinetic, and even more powerful.
LYKKE is out today via Portuguese label Shhpuma, and can be streamed here, get a taster by checking out 'Growth' below!