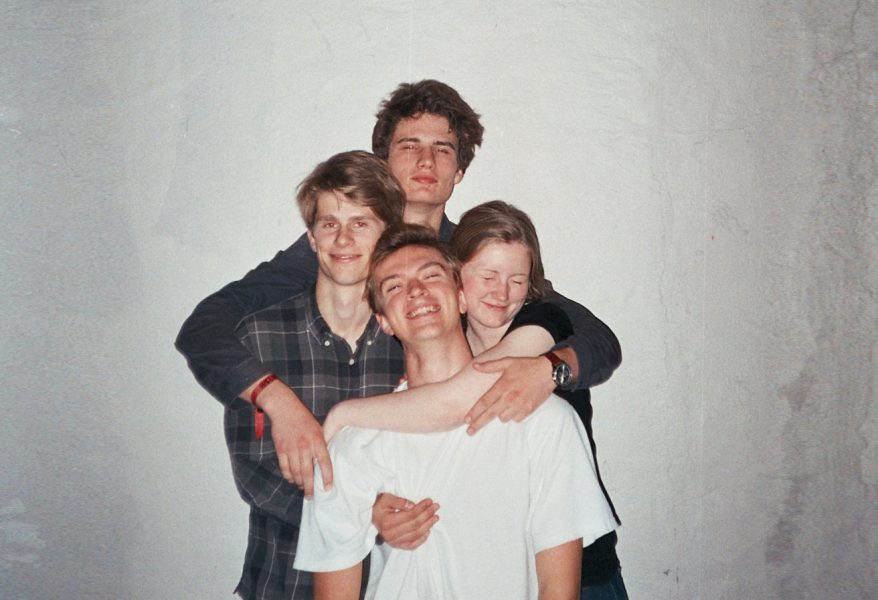 Norwegian power-punk quartet Sløtface are all set to play Ja Ja Ja in Berlin and Hamburg next week!
The Stavagner based outfit, formerly known as Slutface, are fresh from releasing their latest single 'Sponge State' and from bringing their riotous performances to stages throughout the UK. Now, as they prepare to release their Sponge State EP on the 27th May through Propeller Recordings, and to head to Germany to perform at Ja Ja Ja in Hamburg and Berlin, we thought we'd tag along on a day on tour to get to know them better…
Read on to find out more about Halvard, Tor-Arne, Lasse and Haley and make sure to get tickets to the shows as soon as you can, as they're selling fast!
Ja Ja Ja Proudly Presents:

Hamburg
Sløtface | Vök | View
Berlin
Sløtface | Vök | View
Thursday 12th May 2016 – 8:00pm 'til late
Musik & Frieden, Falckensteinstrasse 48, 10997, Berlin
Facebook Event
Thanks so much for joining us! For those who haven't met you yet, can you please introduce yourselves? Who are you guys, and where are you from?
Thanks for having us! We are pop-punk band SLØTFACE from Stavanger, Norway. Drummer Halvard, guitarist Tor-Arne, bass player Lasse and lead singer Haley.
Your latest single 'Sponge State' landed just a few weeks ago, holding a pretty powerful message – can you tell us a bit more about the background of the song?
Well, the song is about how we feel that our generation has a lot of causes and issues like feminism, the environment etc. that we care a lot about but instead of going out and taking action to lift the feeling that something needs to change, we have a tendency to sit at home and tweet/post about the issues instead. The song is about taking action and standing up for the things you believe in by being an active part of society and removing yourself from a "Sponge State".
We're so excited to have you join us at Ja Ja Ja in Hamburg and Berlin! What should our lovely audience expect from your shows there?
We're so excited to be playing our first shows in Germany. Your audience (which we are sure will be lovely) should expect lots of sweat, energy and noise.
Can you tell us a bit about your photo diary? What was going on the day that you made it?
Our photo diary was made on our way to and in Leeds, England where we played the Live At Leeds Festival last weekend. So a pretty typical travel-soundcheck-gig type of day.
And finally, what do you have in store for the rest of the year? Should we be getting excited about an album yet?!
You should be getting excited! Our summer plans are mostly to record our album, which we are just about finished writing, and playing some festivals, mostly in Norway. Then there will be a few more singles released this fall before the album comes out next year.
A Day in the Life of… Sløtface
Here are some pictures that sum up the day we played Live at Leeds (31.04.16)
We had to get up at 04:00 in the morning to catch our flight. As a result, we were the only people at the airport.

When travelling, always stay hydrated (and wear sunglasses, of course).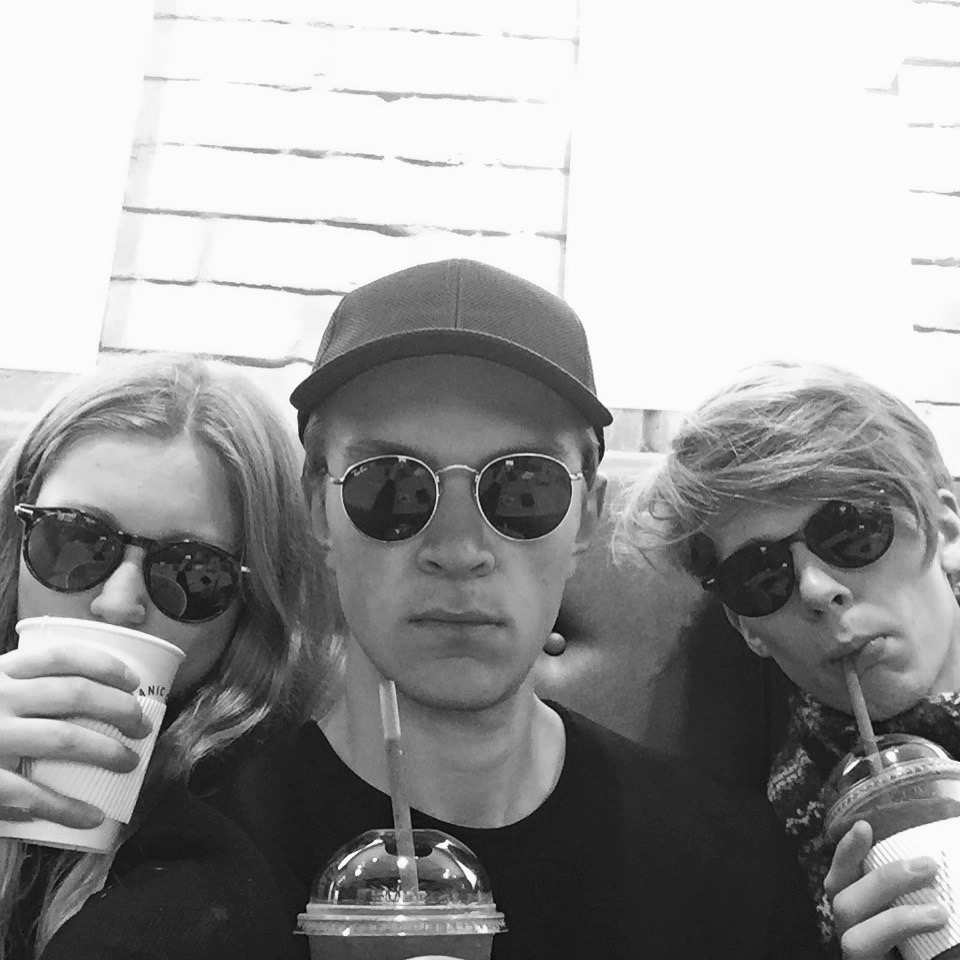 Haley is our tour manager and is always one step ahead of the others fixing stuff.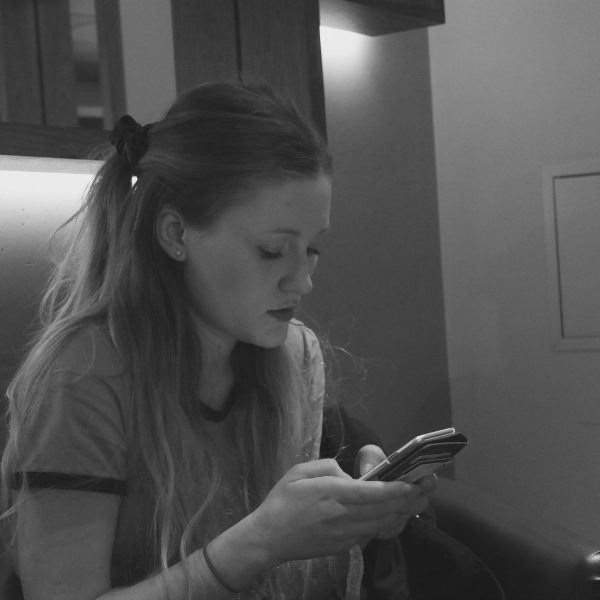 Here we are in Manchester, Haley and Lasse are trying to figure out which train to take.

Now we're finally at the venue. Tor-Arne decided to check out the bathroom. He wasn't pleasantly surprised. :-O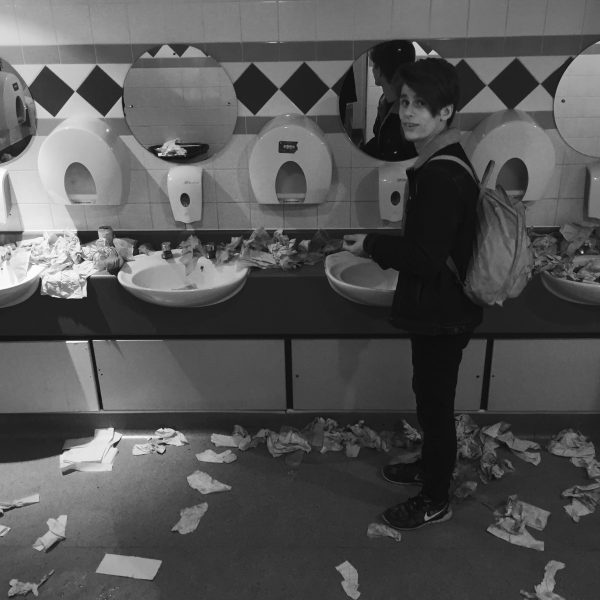 Surprise! Our parents (or groupies?) decided to take the weekend off to come and watch us play in Leeds. Here we are gathered at Slate, eating dinner right before the gig.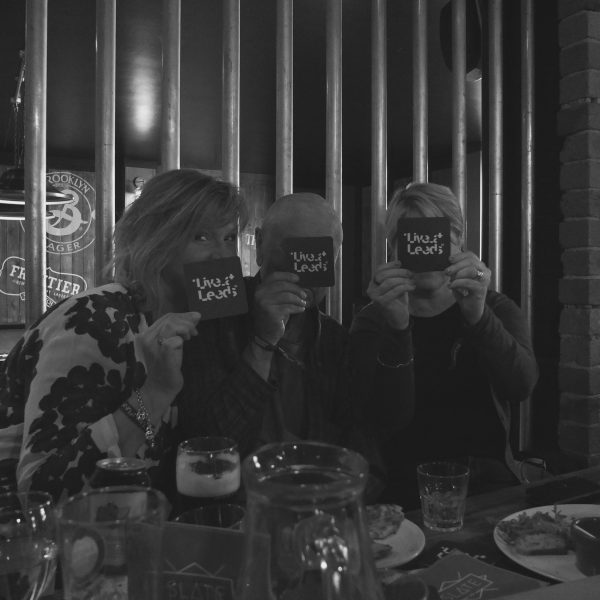 It doesn't matter when you woke up or how long you've been travelling, it's always fun to play a concert.

Post-Gig: we're on our way to see Los Campesinos! Which is one of our favourite bands ever (Haley's absolute favourite). Halvard brought his beer outside. That's illegal in Norway, but apparently not in the UK (party). He's very excited to see Los Campesinos! and to be drinking in public.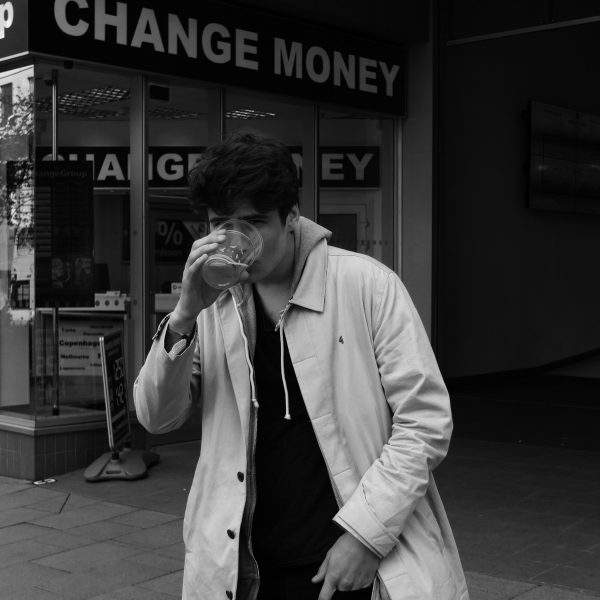 LOS CAMPESINOS!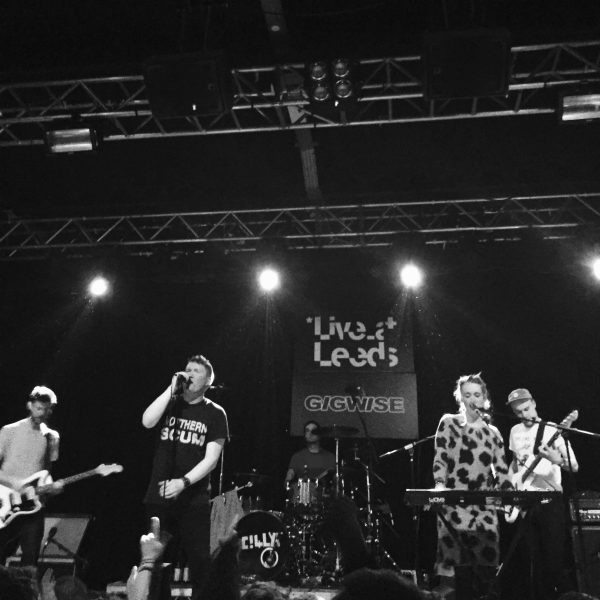 It's always mandatory to go to the after party. Here Halvard (to the right) shows us how to keep it real on the dance floor.