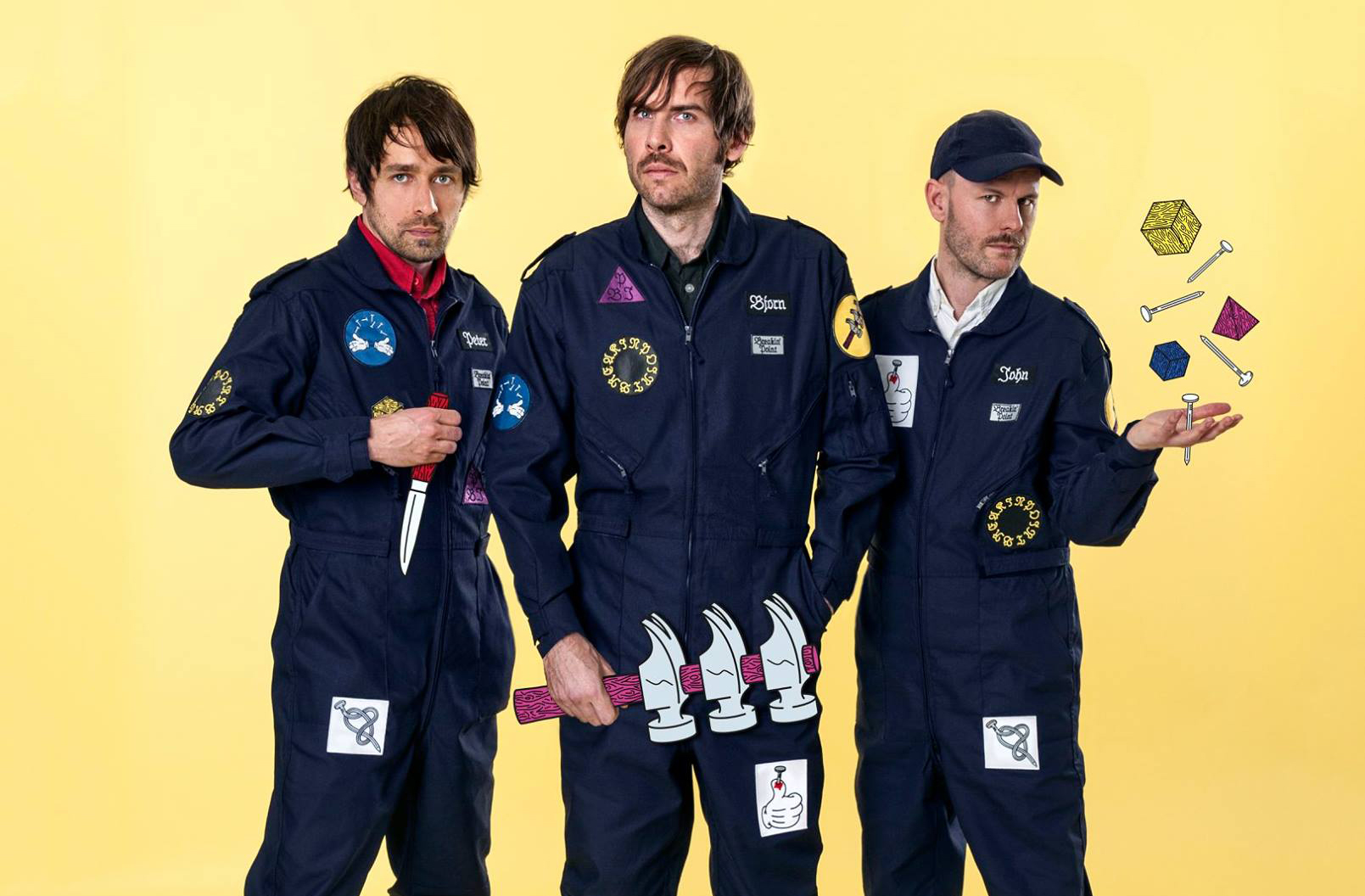 Sweden's Peter Bjorn and John tease their new album with a huge new single, 'Dominos'!
Peter Morén, Björn Yttling and John Eriksson have been slowly but surely revealing songs from their upcoming album over the past few months, giving their fans a hint of what the full collection will sound like when it's released on the 10th June. Thus far, we've heard two stellar tracks from the band – 'Breakin' Point' and 'What You Talking About?' – and now, the latest taste of the album is available for us to wrap our ears around!
'Dominos' is the name of the new single, which is set to be a sure-fire floor filler when the band head out on tour at the end of the month! Big beats, big hooks, big rhythms and an irresistible bass-line pulsate throughout the tune, as the lyrics dance around the themes of chain reactions and domino effects. It's one of the band's rowdiest and most invigorating tracks in recent memory, and has us impatiently counting down the seconds until Breakin' Point is released in full in just a few weeks' time.
We caught up with Peter Bjorn and John recently, inviting them to curate their very own Nordic Playlist while revealing more about the making of Breakin' Point, and what their much anticipated seventh album has in store.