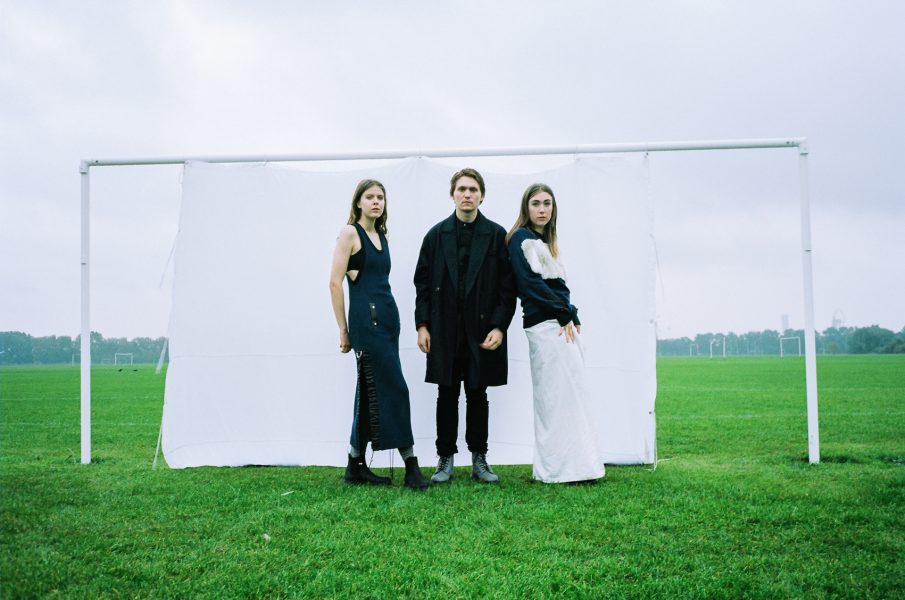 Ahead of the June release of their album Black Lights, electronic Icelandic trio Samaris have just dropped the title track as their latest single. The album is their first foray into the English language, a dramatic move for which their ever-growing international fanbase was no doubt a huge catalyst.
Samaris comprises singer & multi-instrumentalist Jófríður Ákadóttir, producer Þórður 'Doddi' Steinþórsson, and clarinetist Áslaug Magnúsdóttir and since they released their album Silkidrangar in 2014, they have fast become one of the most recognisable electronic-music brand names to emerge out of Iceland in recent years.
New single 'Black Lights' reflects a matured, more outward-looking sonic and compositional approach from the band. Expansive in scale, it has a feeling of endlessness. Conjuring images of vast twilit shadowlands, this all-encompassing electronic labyrinth is full of mirroring and multi-layered replication.
It starts its journey in a stark, wide open space, in which Jófríður's expressive yet plaintive vocal hangs disjointedly amidst bleak electronica. While the spaciousness of those vocals is initially mirrored by the long drawn out notes of the instrumental accompaniment, the song builds gathering layers, textures and momentum. Ultimately, Ákadóttir's echoey, unobtrusive style becomes antithetical to the insistent urban beats and slick R&B style synth sounds of the tracks ever-shifting soundscape.
'Black Lights' pulls a miscellany of synth sounds from across a universal spectrum, mixing warm and cold electronica with unvarnished clarinet samples and delicately otherwordly vocals. Conjuring images of being lost and alone in a dark, icy desert, the intensity of the track's reptitious loops and vocal mirroring gives it a frisson of claustrophobic isolation, while the lyrics portray a sense of desolate desperation. By mixing richly blended electro-pop with spine tingling Icelandic chill, Samaris have produced a vivid and compelling black fantasy. Energised and assured, this track must surely put paid to any last niggling doubts the band may have had about moving away from their native language. Bravo!
'Black Lights' is out now via One Little Indian, and you can listen to it below. The album of the same name is due out on 10th June, but can be pre-ordered here.