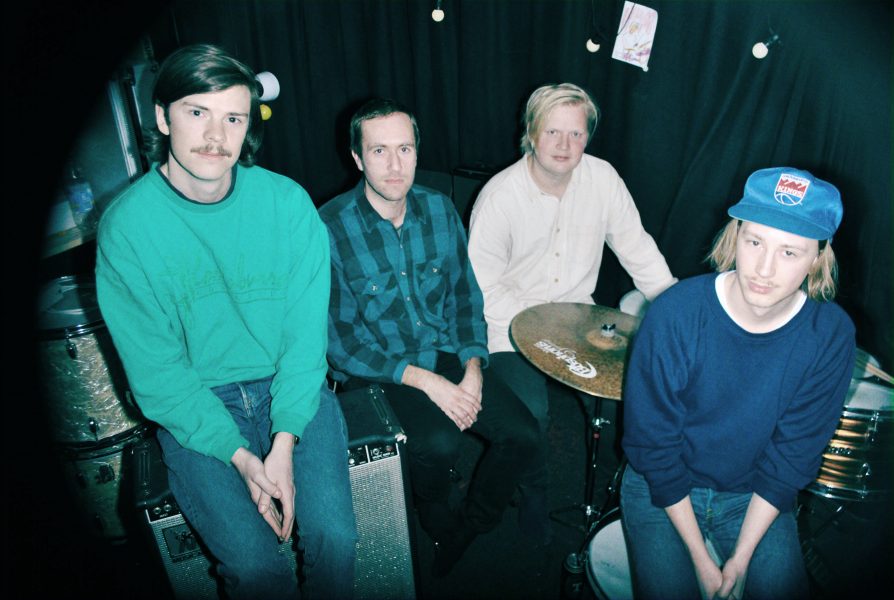 Photo: Klara Ferm
As May fades into June and the sun barely leaves the skies above our Nordic friends, what we're really looking for at this time of year is that one summer record that can keep us company on hazy, languid afternoons all the way through 'til  September. Thank goodness we have Sweden's Magic Potion on hand see us right!
With their début LP Pink Gum poised for a release this Friday, the band have already capably proven they're the masters of woozy garage-pop so laid-back it's pretty much horizontal with previous singles 'Milk', 'Boooored' and 'Cola Boyys'. Latest single 'Jelly' finds the band once again with their needle comfortably in that groove, and as the crackle starts up the only moving you'll need to do is to flip the record over, or raise a frosty beverage to your lips as the afternoon and world at large go about their business.
Pink Gum is out on Friday May 27th, and can be pre-ordered digitally and on vinyl through PNKSLM, and on cassette through Beech Coma. You can also catch the band performing it live at a release party on the same night in Stockholm, the following night in Gothenburg, or at London's Lock Tavern on June 8th.