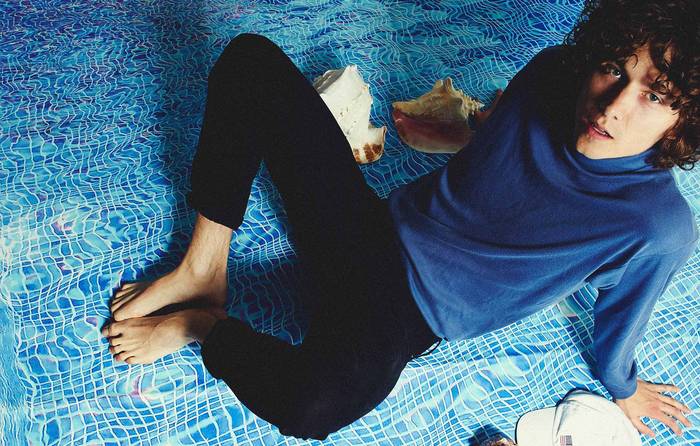 "We'll do it if we want to … let's stay forever free" … So went the hypnotic hook of the 'Summer of Love' tropical delight that Danish producer Emil Wilk, aka, M.I.L.K, so sweetly bestowed upon our hazy azure days in June '15.
Now, twelve months later, he returns with his new single, 'Following The Sun', another soft, sun-kissed confection which he has released through that Nordic hub of all things 'en vogue', OEOE (cheekily pronounced, 'naughty, naughty'!).
The tropical scene is set from the off as the track opens with a wash of waves crashing onto the shoreline of a faraway Caribbean paradise. Under the warm heat of a sparkling sun set high in a Summery blue sky, languid Latino beats seductively laze along under a dreamy Emil vocal. His husky texture makes the track more emotive and alluring, floating his wistful voice over the song's gentle tempo but stirring up enough movement to keep it from being soporific.
As the tide comes in, Emil carries you away from all the dark days and empty nights into blissed out utopia filled with glorious sunbursts of brass and the flute-like trills of 'birds of paradise', until finally you arrive at the most unspeakably delicious instrumental outro this side of Trinidad & Tobago.
This delightful kiss of summer pop, with all the warmth of the Bajan sun and laid back low key vibes of a gentle Caribbean wind, is like a fusion of everything that was sexy, fun and 'carnivale' about hits like marimba rhythmed 'Sway' or Chris Rea's gorgeous emo-filled 'Fool' which also featured a divine if fragile calypso beat.
Unhurriedly gliding across the sandy shores of paradise, this track promises pleasure, offers love, and whispers happy, carefree days, as it casually invites you to come join in 'Following The Sun'.
'Following The Sun' by M.I.L.K is out now on the OEOE label. Listen here and let yourself drift away to a sunshine paradise.