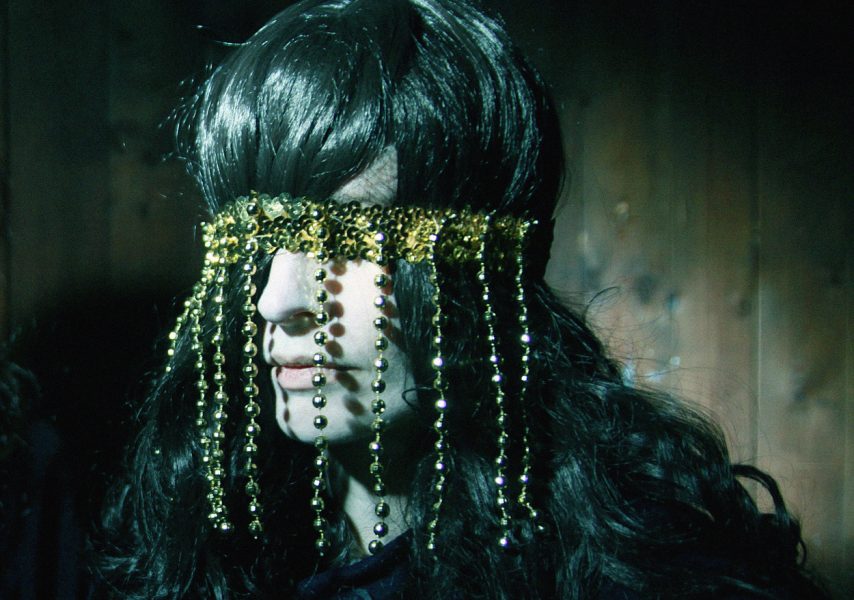 Photo: Jenny Berger Myhre
Jenny Hval is not, as we're sure you're already more than aware, someone who makes convential art. Her last album, Apocalypse, girl was an uncompromising exploration, both sonically and in subject, of what could go into a pop record and have it still be, unquestionably, a pop record. Barely a year later, she has announced a follow up, and in true Jenny Hval style, you need to put whatever your expectations might be in a box and bury them at the bottom of the garden, as they have no place here – they will surely be confounded in the best possible way.
This is a follow-up in terms of linear release schedules, but as with most of her creative output so far, rather than a druge of one-foot-in-front-of-the other releases progressing in an obvious fashion from each other, each one is more of a gymnastic leap to the next part of the mat. Titled Blood Bitch, this new LP is heralded by 'Female Vampire', and in these morsels we've got our clues as to the album's themes: blood, women, menstruation, and the difference between the living and the dead.
Working once again with Lasse Marhaug, Blood Bitch may be stylistically a departure from Apocalypse, girl, but is certainly informed by it. You can read more about what their collaboration was like and how it all came together so quickly despite Jenny's touring schedule in a fascinating interview with The Line Of Best Fit, and as a means of explanation about the track on her website, Jenny says: "Female Vampire is a hunting song, a scene in which a vampire looks for fresh blood on the dancefloor. This vampire is timeless, but also contemporary. She feels old, but is also struck by restlessness and boredom. She's tired of killing but can't help feeling bloodlust."
'Female Vampire' veers directly away from confrontational spoken-word experimentation, and instead has a dense, echoing, cinematic quality. With so many layers of sound richocheting around each other, it's hard to know to which sounds are newly added to the mix and which are ripples of the original, but it doesn't matter – the result is completely mesmerising. As is so often the case with Jenny Hval's music, repeated listens reap new rewards, and new subtleties and nuances to discover.
So what sort of a record will Blood Bitch be? Knees to the chest as she clears metres of air in a somersault? Legs scissoring through space as she cartwheels into the distance? What move she'll make and how it'll be carried out is impossible to predict, but one thing we perhaps can guess is that it will be a move which challenges herself before considering anything else, and we've got a bet on which says she's going to nail the landing.
Blood Bitch will be released on September 30th via Sacred Bones, and can be pre-ordered here. You can also catch her live in October – starting in Glasgow on the 17th at Stereo, followed by Manchester on the 18th at the Soup Kitchen and finally in London's Oslo venue on the 19th of October. It seems like the theatrics (and wigs) of her Apocalypse, girl  performances may still feature, judging by a very entertaining trailer for the LP on her Facebook! You can get excited for both the album and the shows by listening to 'Female Vampire' below.