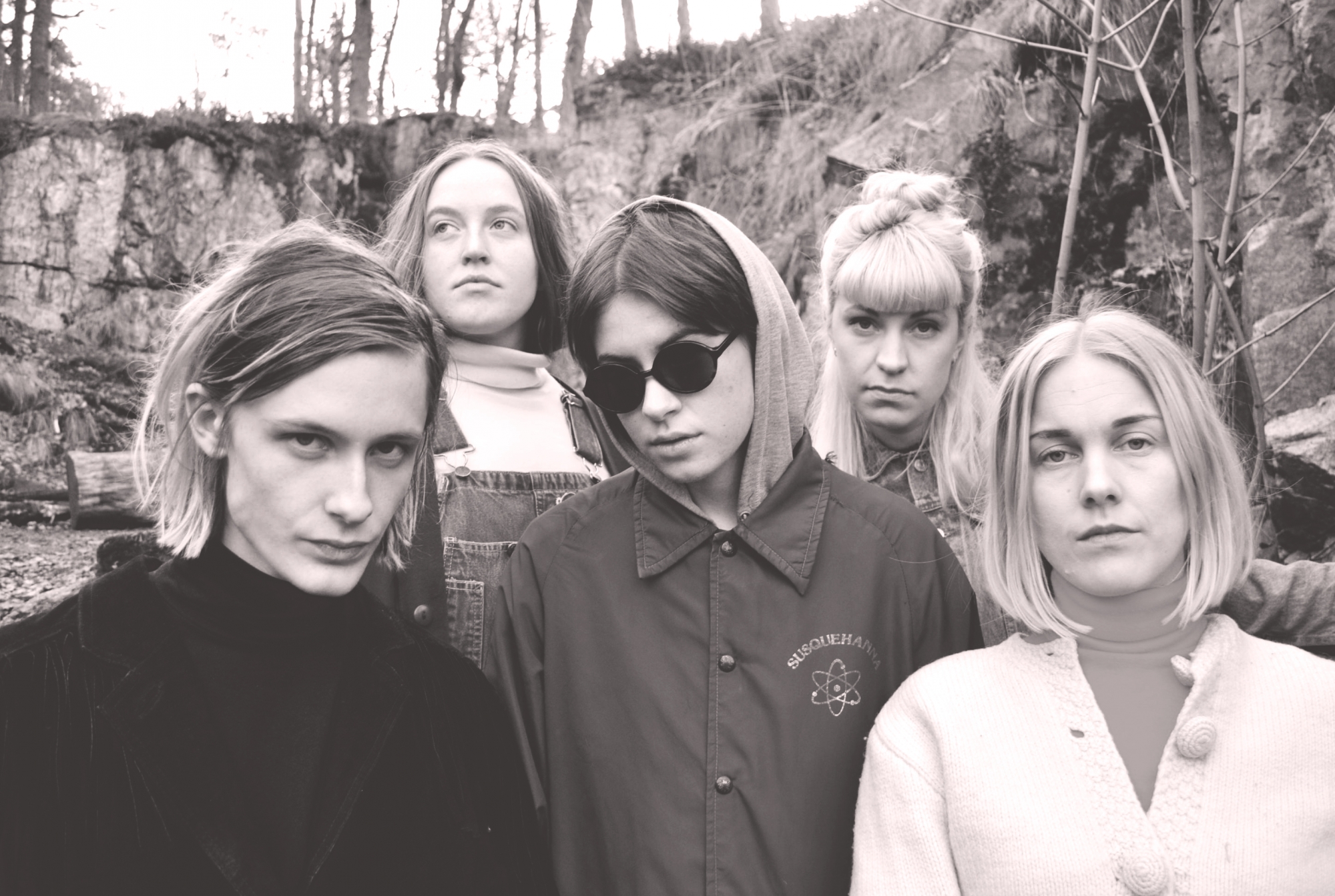 Photo by Klara Ferm
Let's face it, we all know what it's like to experience a bit of heartbreak. But if their new track 'All My Friends' is anything to go by, it's clear Sweden's Boys are no stranger to this concept.
Taken from their new EP Love On Tour, released by way of the ever excellent PNKSLM label, 'All My Friends' doesn't take the traditional tack of focusing its lovelorn laments on a single protagonist. Boys have instead encapsulated the roller coaster of love and loss through the social prism of moving away from your hometown and ultimately leaving your friends behind.
The track shimmers into view with a rush of crunchy, valved guitars and the echo chamber vocals of front woman Nora Karlsson. But just as quickly as the pensive reflection appears, it dissipates and the song transforms into a ramshackle doo-wop inspired two-step of sketched emotion with the same enamouring levels of charm we've come to expect from the likes of Girlpool.
'All My Friends' is a yin/yang of adolescent angst giving way to a flourishing melody that drives upward into the clear air, ultimately delivering a oxygenated hit of pure summer optimism.