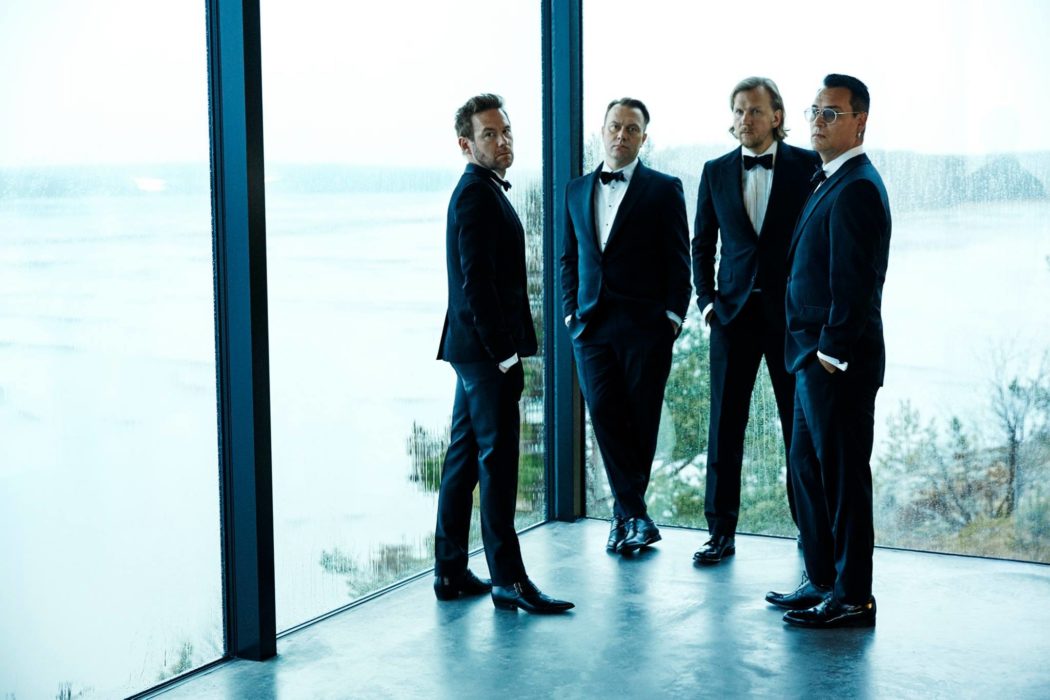 Back in March, it was our unhappy job to announce that legendary Swedish band Kent were calling it a day, after 26 years of performing and making music together. 
At the time, the much revered band revealed the parting news that they would release one final album – Då Som Nu För Alltid – on the 20th May, before heading out on an extensive Nordic tour to bid a fond farewell to their devoted fans.
Since the news was revealed, the band have unveiled two tracks from the forthcoming album – the first entitled 'Egoist', and the second called 'Vi Är Inte Längre Där' (We're no longer there) which has freshly appeared online today.
Kent have made an indelible mark on the Swedish music scene throughout their career, with five number-one singles, 21 Swedish Grammy Awards, ten number-one albums, and over 3 million record sales to their name, as well as carving a new musical path for a whole host of artists that have followed in their footsteps.
Tune in to the latest track from Kent right here at the Nordic Playlist, and join us as we count down to the release of this remarkable band's final flourish in just a few weeks' time…