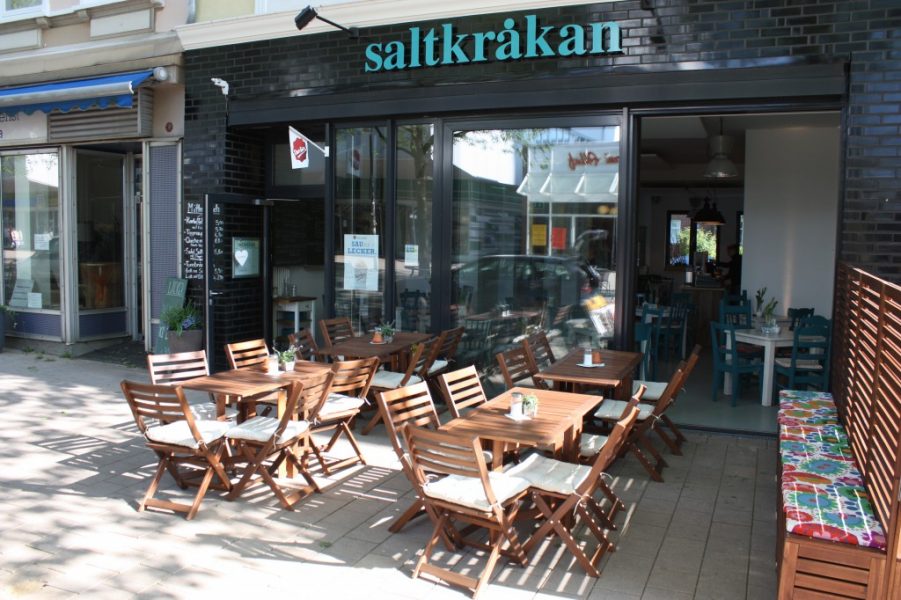 The beautiful waterside setting of Hamburg has become a place that Ja Ja Ja has come to call home over the past few months, as we kicked off our gig series at Molotow back in October 2015.
Since then, we've been busily bringing the finest new Nordic acts to Hamburg on a monthly basis, with artists such as Astrid S, Liss and CHINAH all offering up their brilliant performances on the Ja Ja Ja stage. Now, as the first season draws to a close and we get ready to take a little summer break before returning in the Autumn, we're getting to know some of our Nordic neighbours around town better – starting off with the sumptuous Scandinavian café, Saltkråken!
If you are a lover of the tastes and flavours of the Nordic region – as well as the dazzling music emerging from the region, of course – then we HIGHLY recommend that you head down to the Saltkråken café, nestled in the heart of Hamburg's Altona district! With traditional dishes lined up alongside some of the tastiest treats from the North, Saltkråken is a cosy Nordic hub that also presents special events and concerts throughout the year, with their Midsummer party being a particular highlight.
The final Ja Ja Ja Hamburg show of the season will take place at Molotow on Wednesday 11th May with Sløtface, Vök and View – and the final few tickets can be bought here.
Ahead of the show though, let's have a chat with Marko from Saltkråken to find out what this Hamburg hotspot has to offer lovers of all things Nordic! And make sure to check out Saltkråken on Facebook before visiting them in person at Große Bergstrasse 191, Hamburg!
Interview: Marko from Saltkråken
Hello Marko! Can you tell us a little bit about Saltkråkan? Who are you, where can we find you and what makes you guys so special?
We are a Scandinavian café in Altona, the heart of Hamburg. We serve coffee specialties along with typical Scandinavian pastries, sweet treats like liquorice and chocolate, breakfast, lunch as well as souvenirs from the Nordics.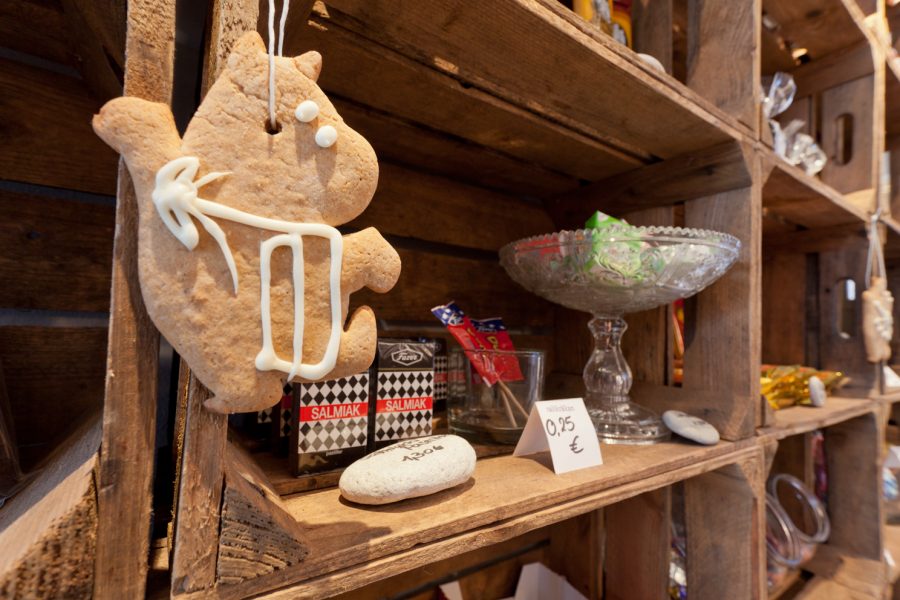 Which elements of Scandinavia do you bring to the cafe?
For sure we offer products like Kanel Bullar, Oboy cacao etc. Due to our very relaxed, Scandinavian atmosphere, our guests often tell us they feel like they've been on a short trip to Sweden, Finland or Denmark when coming to us. I am sure this holiday feeling is also created by the Saltkråkan logo, which we even painted all over our wall.
Here at Ja Ja Ja, we're all about Nordic music – so who are some of your favourite artists to play in Saltkråkan, to set the right tone?
We play a mix of Scandinavian music such a Opus, Roxette, Sunrise Avenue, Lisa Ekdahl, Nils Landgren and others, a mixture of jazz, folk and pop. You can hear the Saltkråkan story via audiobook on the restrooms, too.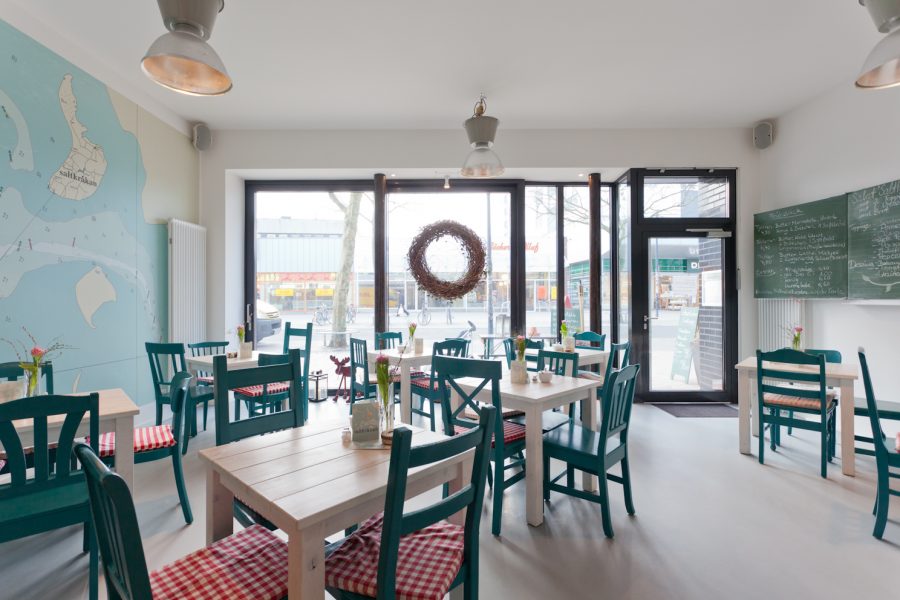 There's always a lot going on at Saltkråkan, with events and performances taking place… can you tell us about any special events that you have coming up that we can look forward to?
We just hosted Ray Cooper, a singer with Swedish background and we had several readings from Swedish authors in the past. Our famous Midsummer party is coming up soon, and in winter time we always have our special Glögg event.
When we come and visit you at Saltkråkan, what should we eat and drink? What are your specialities?!
I highly recommend to try our tunnbröd rulla, our blueberrytarte and the licorice latte macchiato – our guests love them.
And who would be your dream artist to come and play Ja Ja Ja?
It would be a great honour to have Nils Landgren with his red horn, a highly talented Swedish jazz musician.