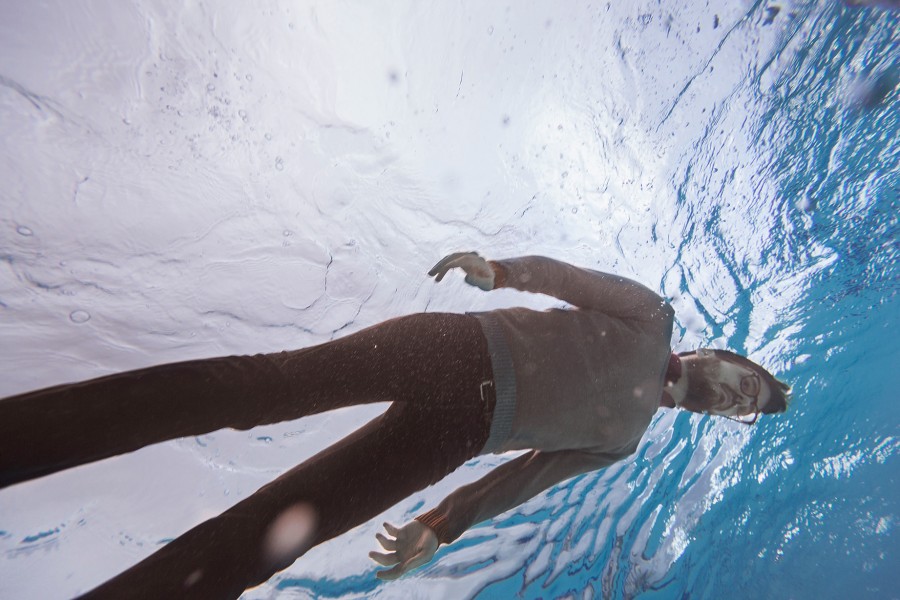 Photo: Ernir Eyjolfsson
Anton Kaldal Ágústsson, the man behind Tonik Ensemble, roped in some of the finest musical talent his home country Iceland had to offer for his 2015 album Snapshots, making the record with contributions from *deep breath* Hörður Már Bjarnason, Johann Kristinsson, Ragnhildur Gísladóttir, Shipsi, Tumi Árnason, Veronique Jacques and Thordur Hermannsson. The decision paid off, as the record's dreamy soundscapes made it a critically acclaimed favourite. Now the single 'Imprints', a slice of swirling, psychedelic electronica, has gotten a new video, directed and created by Sigrún Hreins.
With trippy, psych-inflected music styles, it's often too easy to just throw together a video of random abstract shapes and ideas and call it a day. That's not a problem that the video for 'Imprints' suffers from. Here, the music and the visuals that accompany it seem intensely connected, Hreins' colourful art scenes co-existing perfectly with the music's pulse and flow. They dovetail perfectly, complementing and boosting each other.