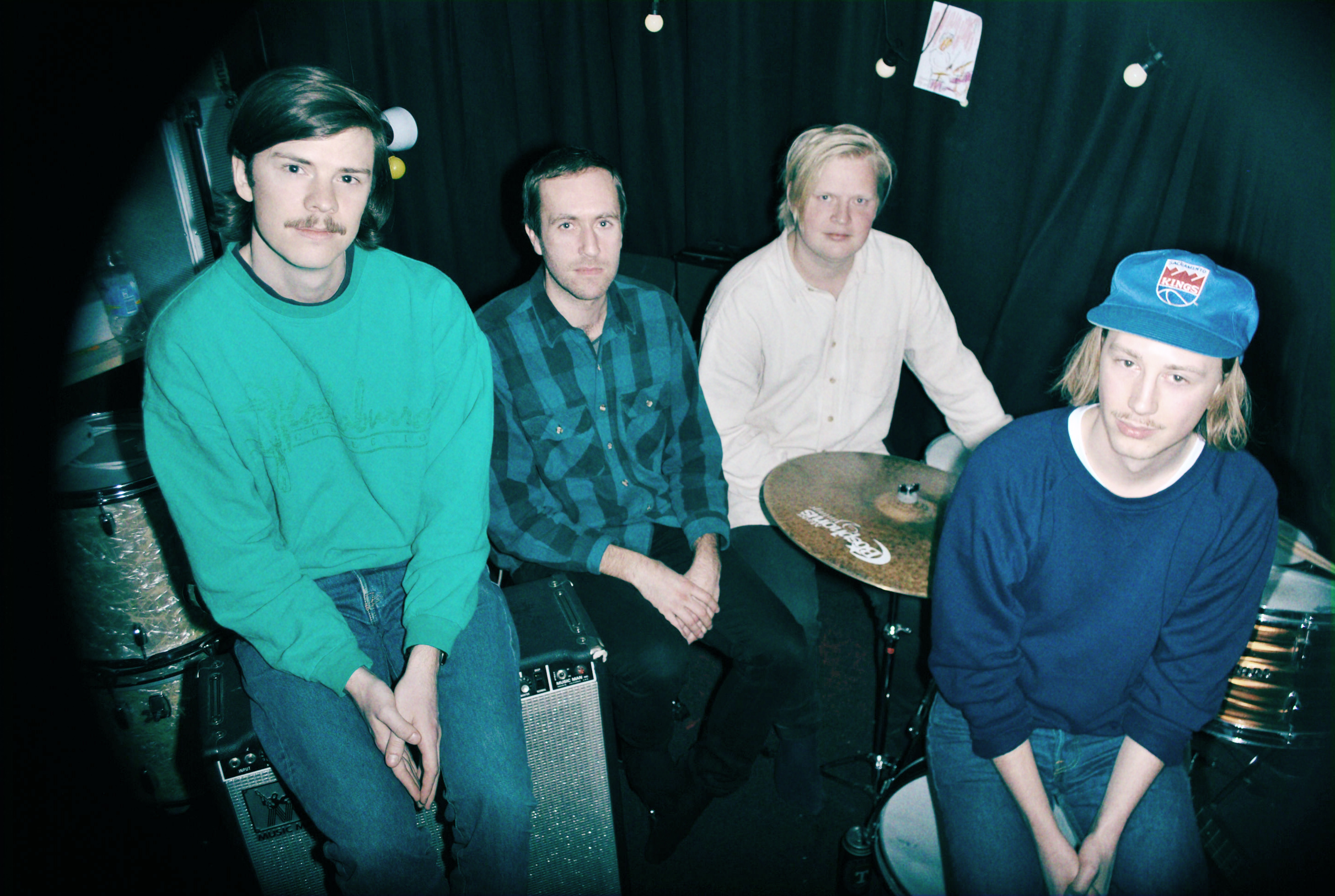 Photo: Klara Ferm
The arrival of Stockholm based band Magic Potion's debut album Pink Gum is less than a month away, and now they've released a new single to keep you ticking over while you wait for it. 'Cola Boyys' is breezy surf-rock, full of fuzzy charm, and according to the band "also makes for great sludgy doom metal when pitched down a notch", which we can confirm is true. In addition, it comes with one of the year's most damn enjoyable videos.
Made by the band themselves from 4,000 Microsoft Paint drawings, it's the story of Gumkid, and the Terror in Mayhem City. It opens up with two characters, a blob of chewing gum and a anthropomorphic snail, who are trying to spend a day chilling by smoking on street corners and skateboarding. Instead, they meet the Cola Boyys, one of those notorious crocodile-frog-chameleon gangs (the frog looks particularly nasty, rocking as it does the douchebag uniform of leather jacket and no shirt) you've been hearing so much about lately, who proceed to ruin their day by punching the gum-boy into dead gloop. It's a great clip, and I can think of very few better ways to spend two and a half minutes than watching it.
Pink Gum is out on PNKSLM on May 27th.