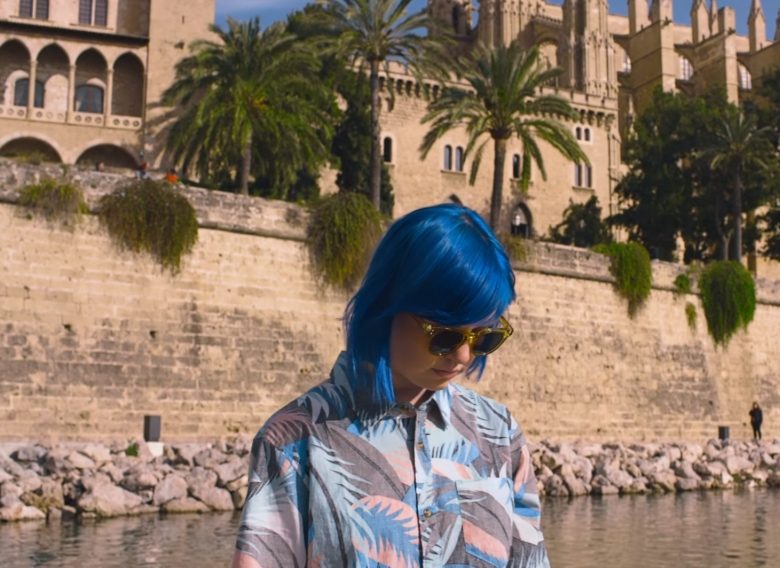 Music covers a lot of themes, but one of the central constants that never gets tired or goes out of style is the misery of rejection.
The slow, dull sadness of being locked out of someone's life, of waiting hours for a beep on your phone that never comes, is something so universally familiar that if you can capture it in your music, it's essentially a guarantee of success through connection. And there are very few around as good as capturing and describing that feeling in their work as Sweden's Ji Nilsson.
Nilsson's latest single 'Nothing', taken from her recent EP Blue Is The Saddest Colour, chronicles the autopsy stage of getting dumped, when you've accepted the inevitable but are still trying to understand exactly why. 
It's a beautifully, subtly sad song, Nilsson's soft, mournful vocals paired with a soft, vaguely tropical minimal synth soundscape. It comes with a video, made by filmmakers BoomBossGäris (Joanna Nordahl and Karolina Bengtsson), of Nilsson solo-hanging in Mallorca, because I guess if you want a visual representation of loneliness, sitting by yourself at a bar in Mallorca is a pretty solid way to go. 'Nothing' is out now, backed by a reimagination by WOODZSthlm, which reworks the track into an airy, bright house-pop tune. Check it, and the video, out below.