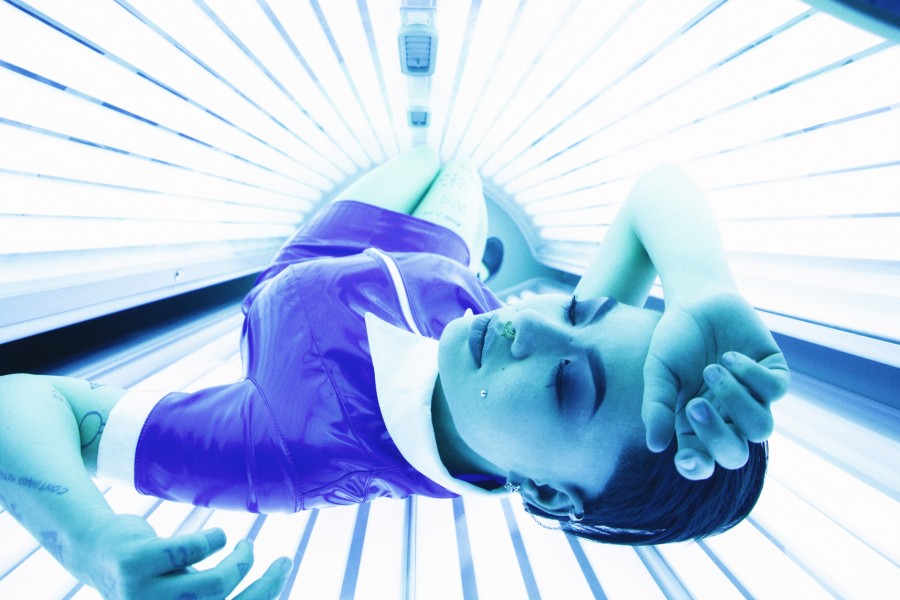 Photo: Tom McKenzie
These days it seems as though the pop-landscape will, at any given time, be largely populated a series of expertly coiffed paper-doll pop stars with little difference between them, and their faces seem to blur together as quickly as their music disappears into the void. So, bearing this in mind, it's always a terrific occasion when someone who resolutely ignored the memo arrives to turn on the fans and clear out some of the clutter: enter stage left, Denmark's Mendoza.
Get your eyes ready for a cyberpunk-styled treat as we have 'True Meaning Of Cruel', a new video from this promising new artist which we're thrilled to share with you today!
Following on from previous single 'Love Druggie', in which she breaks away from her friends' drug-oriented lives as a part of her unorthodox beginnings in one of Copenhagen's most hedonistic neighbourhoods, in 'True Meaning Of Cruel' it's clear that this world is still something that has coloured her art and self-expression a great deal. Where a conventional pop-star might opt for frills, Mendoza dons fetish gear, and looks as comfortable in leathers as she might in sneakers. Lyrically the song is equally confrontational, and it's clear that Mendoza is not prepared to put up with any crap, and that she's going to do things however the heck she wants to, with a supremely catchy chorus in tow.
Speaking about making the video, she explains: "The video for 'True Meaning Of Cruel' represents how 2014/15 was for me. It was wild and it was fun. But it was also surreal and dramatic. I think it shows my many sides very well, and describes how hectic the entire journey since my first and (almost) only song has been. It has subsided and I am now ready to start a new adventure with my new music.
Initially there wouldn't have been a video, but when I realized that I couldn't live without one, I hurried up and got video footage from friends who have filmed my journey from 2014 until now. I have spent day and night to editing my journey together, and it describes the chaos that is "Mendoza" pretty good!"
Visually, 'True Meaning Of Cruel' is like an idol's tour-diary from an alternative universe. Equal parts live footage and surreal cyberpunk cutaways of Mendoza in neon headsets or weilding a baseball bat, you get a clear sense of who she is: the alternative universe idol this world has been hoping would come and pay us a visit.