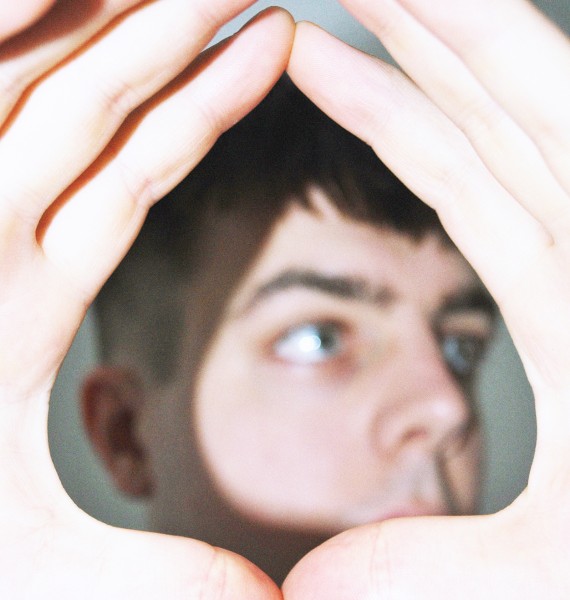 If you slept on Heart/ Dancer's debut album My Heart Is A Dancer, you really did yourself a disservice. It's an LP full of subtle electro-pop gems, from the bright glow of the title track to the murky chillwave of 'Under'. You should get on that ASAP, but in the meantime we have a treat for you. Foreverandever<3, the solo project of half of Heart/ Dancer Joakim Buddee, is back with a new double A-side single with the tracks 'Heliotrope' and 'Gainsboro', and we at Ja Ja Ja are delighted to have the premiere for you!
The tracks are noticeably darker than Heart/ Dancer's music. 'Heliotrope', which features the vocals of fellow Swede Hanna Hasselberg aka Helh, is a foggy, hazy dance-pop trip, one that floats around your consciousness like a dream. The other side of the split single, 'Gainsboro', is much harsher, its nighttime beats and synth swirls thumping where 'Heliotrope' glides, a perfect slice of 4am thud-techno. Of the songs, Joakim says: "I wanted it to feel like a spacewalk, like drifting in weightlessness. I'm so happy that Helh wanted to join me in this. They add a personality to the track that I truly adore. I paired the two songs together because they give you different images but are still very much related to each other, like night and day". He also describes them as 'noisy sci-fi techno-pop', and it's hard to hit a better description than than.
The double A-side single is about to be released on Sommarhjärta, and in the meantime you can listen below!