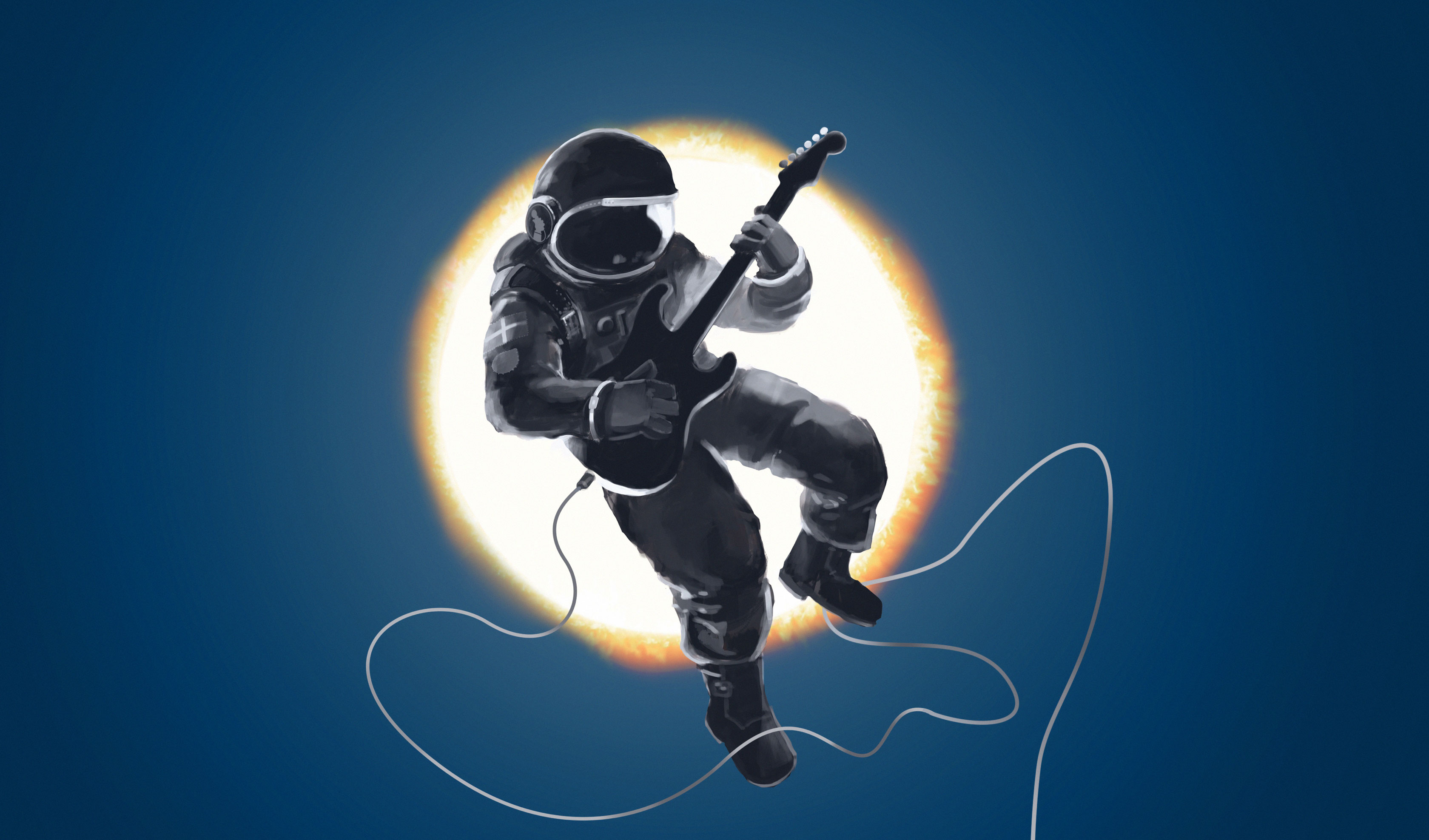 The Nordic Playlist is heading to SPOT Festival in Denmark this weekend, so we're warming up with a playlist of our top tips of artists to catch!
For the past few years, the Nordic Playlist has been at SPOT Festival checking out Denmark's most exciting new acts, and this year is no exception! The only difference is that this time, we're bringing the Nordic Playlist caravan with us!
At this year's SPOT Festival in Aarhus, you can stop by and meet us in person by the caravan which will be located in the Musikhuset throughout the event.
We'll start every day by inviting festival goers to join us at the Nordic Playlist caravan to relax with good music, laid-back vibes and to charge your phone ready for the evening's festivities! Hang out, read our magazines, watch our exclusive Nordic Playlist interview and sessions series, listen to hand-crafted Nordic Playlists, and document the whole stay through taking photos in our human size polaroid frame! And if you post the picture online, you'll be entered into our special competitions – join us at the Nordic Playlist caravan to find out more!
Make sure to join us there throughout the festival to experience Aarhus's most Nordic corner between the 28th – 30th April – we can't wait to see you there!
Friday 29 April
14:00 – 18:00 – Visit us as the Nordic Playlist Caravan and lounge in Musikhuset!
18:00 – 20:00 – Nordic Playlist pre-party with a DJ set from Francine Gorman, Editor of the Nordic Playlist + special competitions!
20:00 – 00:00 – The Nordic Playlist Caravan will be turning up the tunes in the Musikhuset throughout the evening, so come and say hi!
Saturday 30 April
14:00 – 18:00 – Join us to nurse your hangover and prepare for the final day of SPOT Festival at the cosy Nordic Playlist Caravan…
18:00 – 20:00 – Nordic Playlist & Roskilde Festival pre-party – DJ set by Francine Gorman, editor of the Nordic Playlist + a special Roskilde competition!
20:00 – 00:00 – Swing by the Nordic Playlist caravan to continue the party between shows!
For the latest news and updates on everything we are up to, make sure to 'like' us on Facebook and follow us onTwitter and Instagram.
To get us well and truly in the mood for the festival, we've put together a playlist featuring some of out top tips of who to catch at SPOT Festival 2016!
The list includes the likes of previous Nordic Playlist curators KAKKMADDAFAKKA from Norway, Faroese promise Konni Kass, up and coming Danish artists such as The Entrepreneurs, Saint Cava, Phlake and many more…
Tune in now for a glimpse of what the festival has in store, and to check out the full line up, click just here!