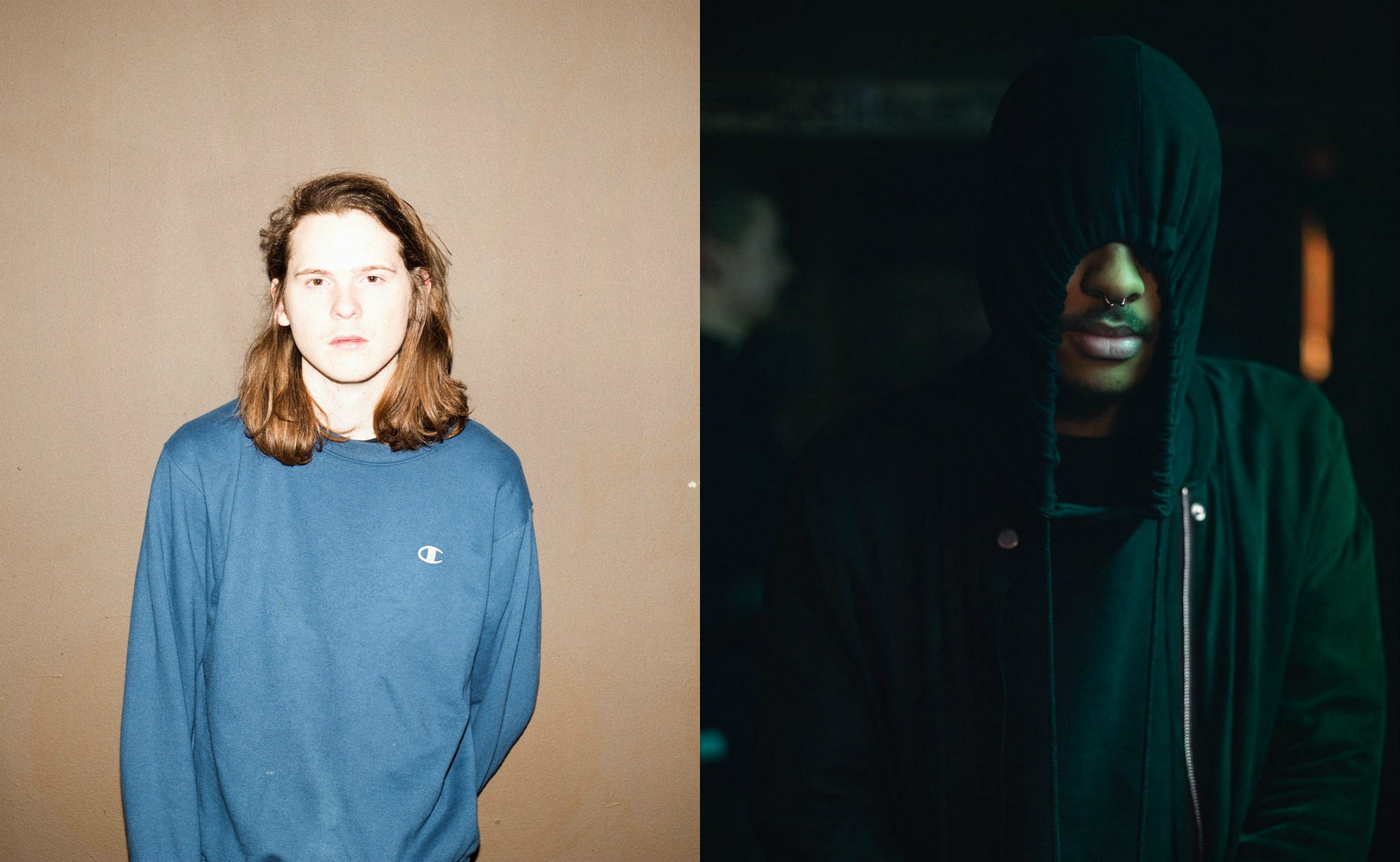 Did you know that Ja Ja Ja is responsible for many happy partnerships in the music world? You'd better believe it! One such came about way back on a dark December night in 2014, when our very own gig gurus saw the future and put Danish electro-experimentalist extraordinaire Sekuoia and the then teenage Noah Kin, raptastic hip hopper from Helsinki, on the same club night line up in Berlin. The pair hit if off straight away, but it wasn't until their paths crossed again, one month later at yet another Ja Ja Ja Viennese whirl, that these exciting musos started collaborating.
Norwegian born Kin, a Finn of Nigerian extraction, is one f Helsinki's most coveted Hip Hop propositions, and Copenhagen's Sekuoia, aka Patrick Alexander Bech-Madsen, dabbles in electro-wizardry. Interestingly, Kin released his debut album, No Matter The Season just a month ahead of Sekuioa's first single 'Evenings', both dropping in Winter 2011.
Between them, this Nordic duo have scored several hits, and with their diverse sounds but complementary styles, it made sense for them to pool their talents and start creating some serious R'n'B 'fluenced #electrap (electronic rap – get it trending y'all!).
Speaking of the collaboration, Kin explained, "Sekuoia and I bumped heads in Berlin in 2014, and since then we've kept in touch. This track has been around for over a year now and I'm so glad we could finally put it out… I only have one question: are you happy now?"
Kin, whose speed of light rapping is so seamlessly quick that my ears struggle to keep up, cuts through the lush sensual R'n'B undergrowth cultivated by Sekuoia, with his choppy rhythmic rhymes. Loose, spacious ping and pad electronica that playfully hints at the Orient, is held together by slick n subtle percussive beats, creating a quirky landscape of almost contradictory retro and futuristic elements. Apropos of nothing, towards the end of the track, in slides a quatrain of guitar riffs which disappears as quickly as it appeared.
'The laid back instrumental of 'Somewhere' is a delish sybaritic counter to the snappy vocal poesy that trips like hot honey from razor sharp Kin.  This folks, is a musical match made in electro-rap heaven. Was it worth the wait? Sure was. But please guys, don't keep us waiting another year for the next single, eh? We're happy now … but we'd be even happier if you dropped an album full of these #electrap gems.
Unwind your mind, and let yourself flow 'Somewhere' and nowhere with this electronic R'n'B'n'Rap delight …