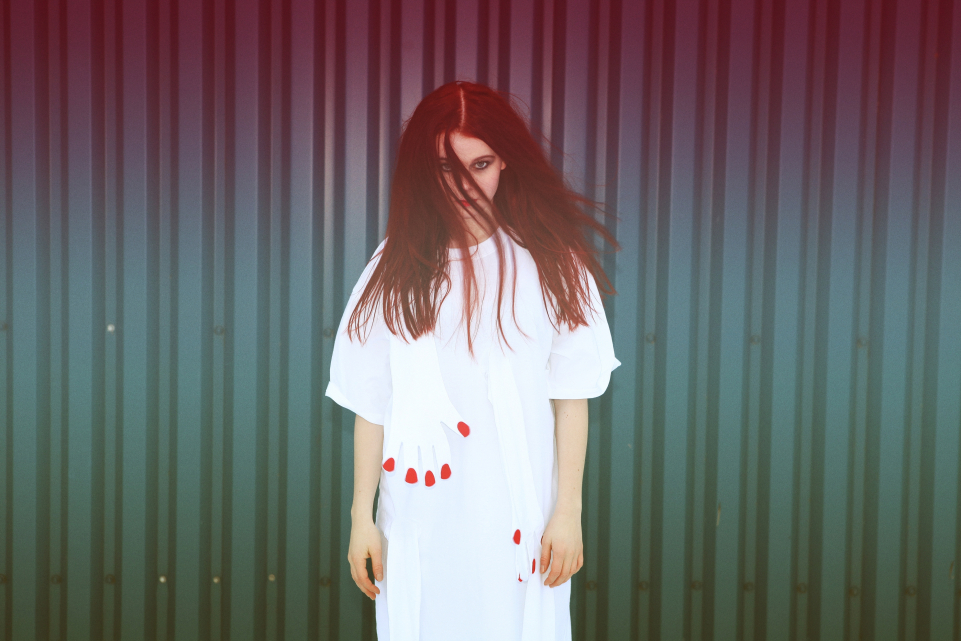 Finnish pop sensation Venior is ready to take the music world by storm – so we're thrilled to have her join us at the April edition of Ja Ja Ja London!
Fusing influences from across the modern music board, Venior is working hard to produce her own special brand of feisty pop music – and if her first few singles are anything to go by, then we're in for a special treat indeed.
Venior will be joining us to perform at Ja Ja Ja London on Thursday 28th April, alongside Norwegian songstress Ary, Danish duo Palace Winter and Iceland's East of my Youth – so make sure to join us there!
Ja Ja Ja Proudly Presents:
Ary | Palace Winter | East of my Youth | Venior
Project Fresh Socks DJs
Thursday 28th April 2016 – 7:30pm 'til late
The Lexington, Pentonville Road, London N1 9JB
Spotlight Interview: Venior
For those that haven't met you yet, could you please introduce yourself? Who are you, where are you from, and how would you describe what you do?
I'm an artist/songwriter/producer born in Finland, but the last couple of years I've been living in Stockholm and in London. I'm doing edgy, futuristic pop music with influences of Hip hop and R'n'B.
We first heard your music when you released your brilliant track 'Sugar Rush' last year! Can you tell us a little bit about that song and how this got you started?
I wrote the song in Stockholm last year with two producer friends, Nikki Lif and Dag Lundberg. It was our first session together but we immediately had a really good vibe and the song came to us naturally. 'Sugar Rush' is about an addiction to something or someone you know isn't good for you in the long run, but you still want more because you like the rush it gives you. Just like eating too much sugar; first it's nice and good but eventually you're gonna feel really bad, haha!
And your latest single 'Na Na Na' dropped earlier this year too – can we expect more new music from you soon?!
Definitely, I just dropped my new single 'Robber' so make sure you check it out on Spotify!
What/who are some of your biggest influences when it comes to making music?
People who are doing their own thing and create from their heart inspires me. Like Björk and Lana Del Rey. I also love Angel Haze and The Internet. People who don't follow trends but just do what they feel is right.
And what do you like to do when you're not making music?
I like painting. It's a good balance to making music 'cause it's so concrete. And I love colours. I also love being in the nature, that's something I miss in a big city like London. So this summer I'm gonna take a tent and go out in the forest for a while, just by myself.
So you're based in London! What are your favourite things about the city? Anywhere you'd recommend we check out?!
I just love the vibe, that it's so multicultural. People coming here from all around the world, so I never feel like a stranger haha. And of course that there's so much happening within arts and music. It's inspiring.
You should check out 'King's Cross Pond Club', it's the coolest place ever. It's an artificial lake and a sauna, right in the middle of the city! It's totally surreal to take a swim and go to the sauna in the middle of big buildings and people walking by. I think it's gonna close in the end of April though so you gotta be fast.
And how about Finland – can you tell us about some cool new music coming from there?
My favourite Finnish artist at the moment is View, who also played Ja Ja Ja club a couple of months ago. So check him out if you want some cool, experimental hip hop.
We're super excited to have you join us at this month's Ja Ja Ja show in London! What can we expect from your performance there?
You can expect loads of energy, attitude and emotion. I hope I can make people dance, cry and laugh in a mix all through the show, haha
And finally, what does the rest of the year hold for you?
I'm going to LA in May to work on my upcoming album. And during the summer I'm playing some festivals and other gigs. My first EP is gonna be out in the autumn and eventually a full length album, but I can't tell you more about that yet…