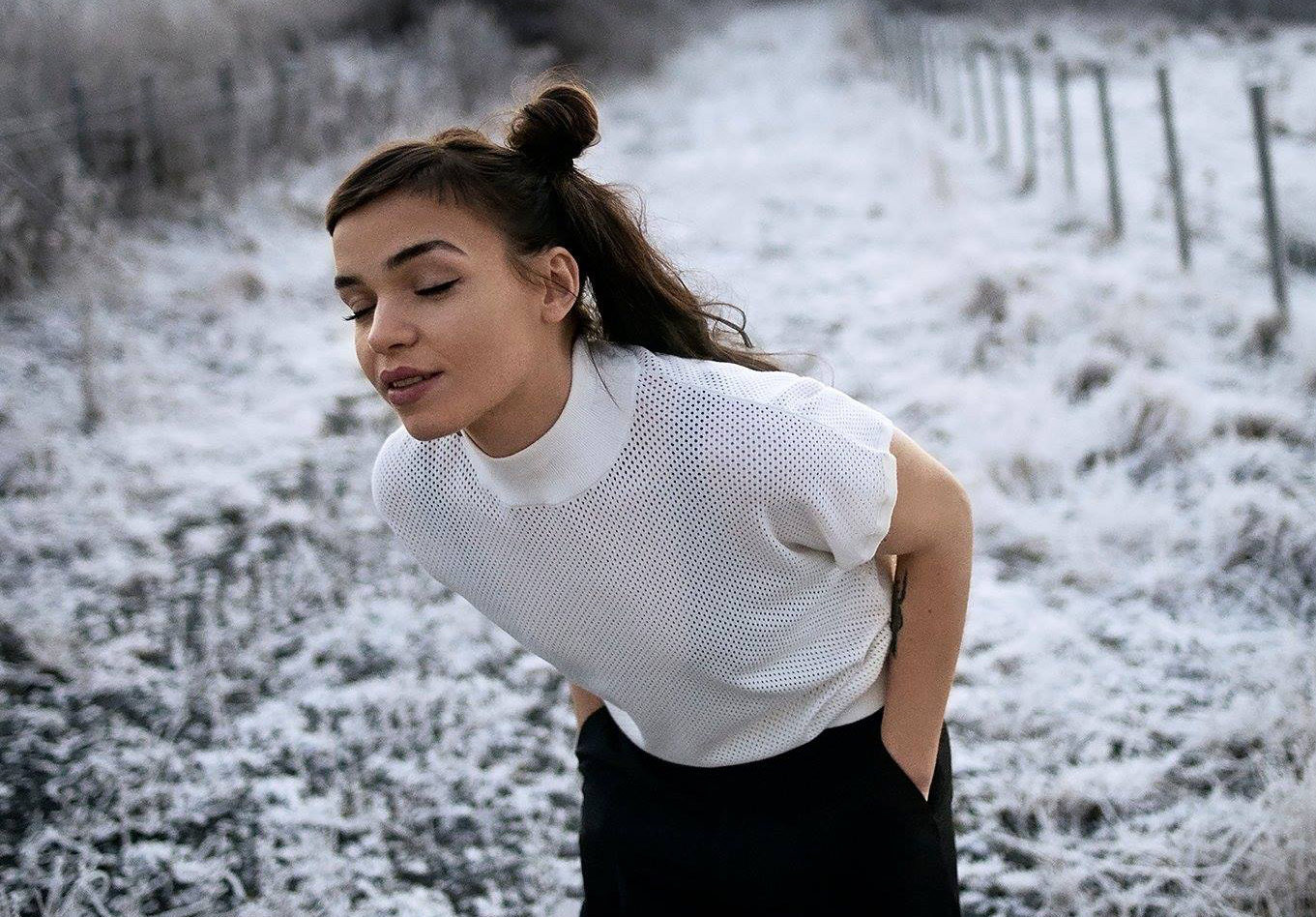 The final Ja Ja Ja London show of the season is almost upon us, and to round off a fantastic series of shows, we have a special extended line up featuring not three – but FOUR – of our favourite new Nordic artists!
One of the phenomenal talents that will be joining us is Norwegian singer/songwriter/producer Ary, who dazzled crowds at this year's by:Larm showcase festival in Oslo, having been tipped as a 'One to Watch' by Ja Ja Ja earlier in the year.
Ary will be joining us to perform at Ja Ja Ja London on Thursday 28th April, alongside Danish duo Palace Winter, Icelandic electro-pop pairing East of my Youth and Finnish popster Venior – so make sure to join us there!
Ja Ja Ja Proudly Presents:
Ary | Palace Winter | East of my Youth | Venior
Project Fresh Socks DJs
Thursday 28th April 2016 – 7:30pm 'til late
The Lexington, Pentonville Road, London N1 9JB
Hi Ary, and thank you for joining us! For those who haven't met you yet, could you please introduce yourself – who are you, where are you from and how long have you been making music?
Hey guys! My name is Ariadne, but everyone calls me Ary. I'm from a city called Trondheim in Norway, but right now I live in Oslo. I've been making music for two years now and I've been a musician professionally for about a year.
We completely fell in love with your track 'Higher' when you released it last year – can you tell us more about it?!
Thank you! That makes me smile. 'Higher' was made in a hurry. I was working with Carl Louis to finish a song called 'Telescope' and suddenly my manager called and said I had to make a song for the Orange collection, a collection by Eskimo records. So we spent a week writing and producing together and 'Higher' was the result.
As I was about to release it I got the worst nerves I've ever had in music, thinking "is this what's gonna represent me and my sound", and "is this who I am?" – kind of things. The song made me put question marks on my life and my music and my career. But once it was out, things calmed down. Soon after the release the song got listed on P3, which is one of the coolest radio channels in Norway, and after that I got my confidence back. Both in music and life.
And what are you up to/working on at the moment (more new songs we hope?!)
Yes! I've made so many songs this last year. Some of them are really dark and weird and some are more up-beat and happy. Right now I have about a hundred songs, and I'm working on the sound. I'm trying to find my own space and create the sound of who I am. So I guess you could say I'm looking for myself in music, and therefore indirectly trying to find out who I am. So it's a pretty big task, and sometimes I feel overwhelmed buy it, but most days I keep my head up and greet the days as they come.
How does the songwriting process work for you? Where do you look to for inspiration?
The process works differently every time. Most of my songs fall into my head without a warning. When work is slow and days go by without inspiration or work-flow, I spend more time doing things that feel good. I don't spend much time staring at the walls waiting for music to come.
On slow days I go for a walk, do yoga and maybe call a friend. Most of my good music comes in a studio with producers. I think it's so much fun working together with producers even though I produce myself. I love the feeling of being in the same room with someone while we are working on different parts of the same song. When the producer plays around with different sounds and I play around with melodies and lyrics. That's when I love music the most. While making it anyway.
And you've been involved in a few collaborations lately – so what do you look for in a music-making partner?
I look for someone nice. Someone I can talk to and laugh with. I guess you could say I'm looking for a friend. I find it hard to spend day after day in a studio with someone I can't find chemistry with. I need people to understand me and I need to understand them to make a collaboration work. It's important to me that collaborations are made together and not alone.
This last year I have grown a lot by working with different producers and doing collabs because I learnt so much about producing different sounds and rhythms. It feels like I am going to school every day to learn how I can be a better top-liner and producer, and that is what excites me the most about working with other people.
What/who/where are some of your biggest influences when it comes to making music?
Carl Louis had definitely been one of my biggest influences. In many ways he has been my mentor, friend and partner. While he produced 'Higher' and I sang on two of his tracks, he was educational and open. He taught me so much about producing and synths and sounds, and I really don't think I would be producing this much if it wasn't for him. I have gotten a lot of help and good advice from our time in his studio.
I don't have too many musical influences, I love so many different genres of music that I find it hard to mention everything. My music had always been limited to what I could make myself, but when I started working with producers my mind was blown away by the things they could do with sounds. There were so many thing I didn't think were possible that I've learned to do this last year.
We're super excited to have you join us at this month's Ja Ja Ja show in London! What can we expect from your performance there?
I'm excited to come too! I am bringing my band. There will be Fay Wildhagen on backing vocals and guitar and Anders Kjær on synths. He has also produced many parts of the music we're gonna play. It's still very new to us, playing live, but I feel like were getting better and better, so my confidence in the Ja Ja Ja show is growing more and more for every day we rehearse!
And what else will you do when you're in London? Any landmarks you're dying to check out?!
Haha. We have set up sessions every day. We're landing in London the weekend before and were gonna meet a lot of cool people in studios and see what happens I guess. I don't really get to see much of the cities we see when we're on tour. And the times when we suddenly have an hour of two to spend I like to go back to my room to make more music. I'm pretty boring that way.
If you had to recommend one new Norwegian artist for us to check out, who would it be?!
Hmm it's so hard to mention one, cause I know so many! So I'll take these:
Check out Fay Wildhagen! She is amazing. Her music reminds me of a young version of Bon Iver. And check out Frøder, her music is more powerful and playful, electronic style.
Carl Louis is great and just gave out his first album this past fall. And of course Lovespeake is amazing. We are working together in the same studio-complex and I really love the way they sound so much like a proper band! The songs are really catchy and original.