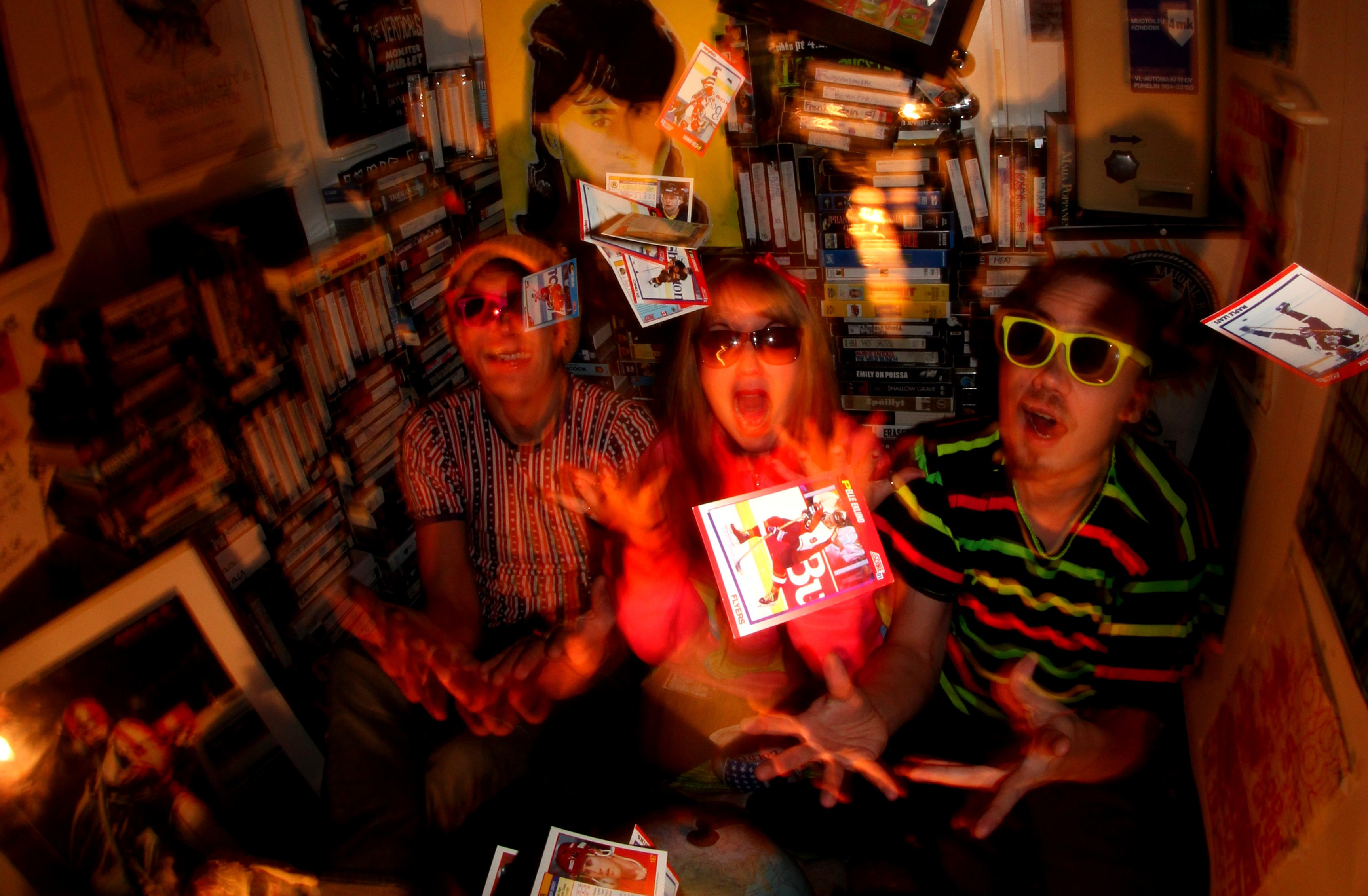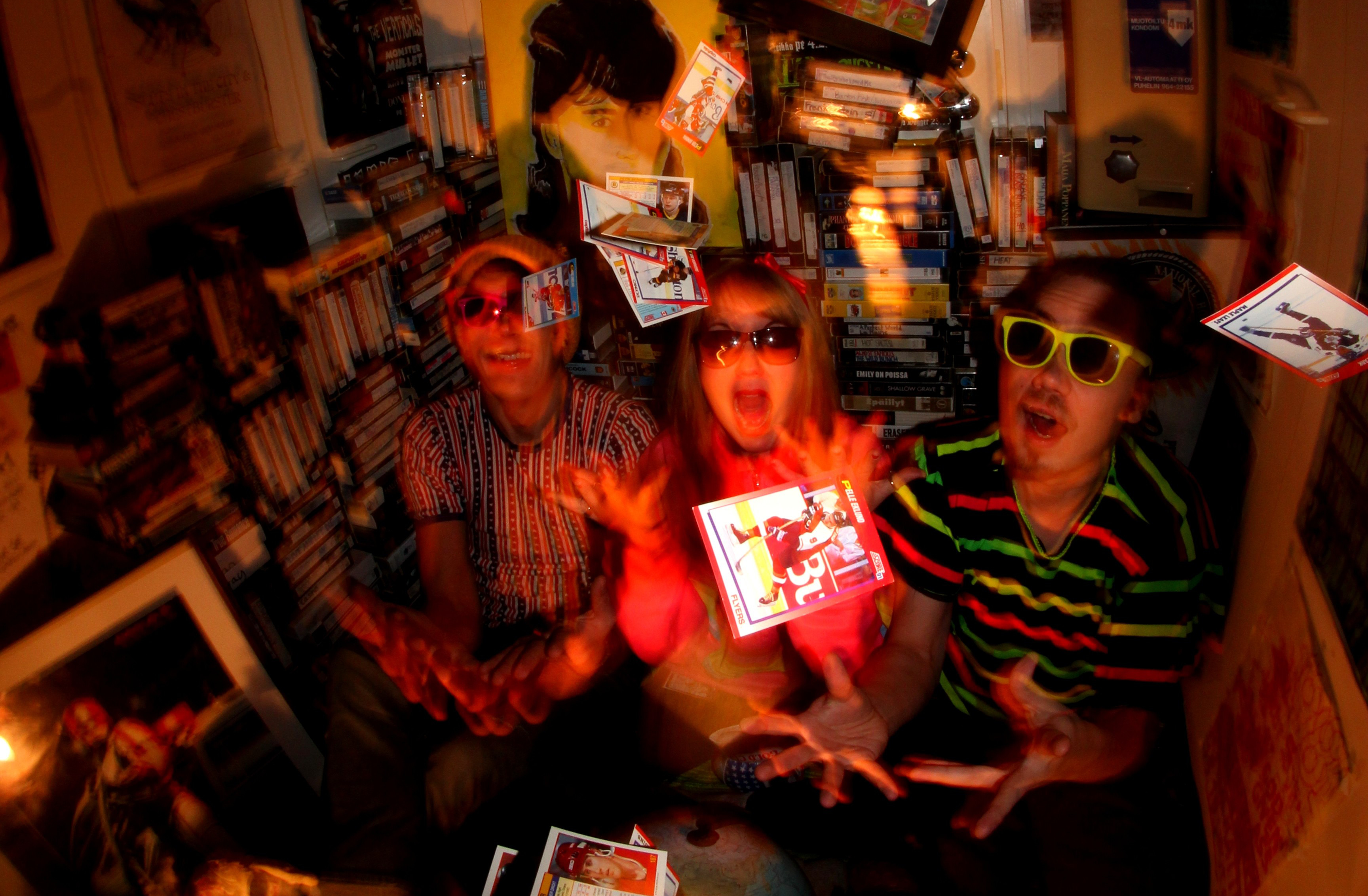 One of Finland's rowdiest live bands, with a drummer who's been described as "the loudest drummer in Finland", how could we NOT invite Have You Ever Seen The Jane Fonda Aerobic VHS? to come and play at Ja Ja Ja?!
Their album Teenage Sweetheart landed last year and has had us hooked ever since, so as the band prepare for a summer that's going to take them to festivals such as Roskilde in Denmark and The Great Escape in the UK, we thought the time would be perfect to invite them to light up Ja Ja Ja's stages in Germany.
Have You Ever Seen The Jane Fonda Aerobic VHS? will perform at Ja Ja Ja's upcoming shows at Molotow in Hamburg on the 13th April and Musik & Frieden in Berlin on the 14th April, so we tagged along for a day to get to find out more about Finland's rowdy party-starters!
A Day In The Life of… Have You Ever Seen The Jane Fonda Aerobic VHS?
We'd like to introduce you to our Ja Ja Ja readers ahead of your upcoming shows in Hamburg and Berlin – so can you tell us a little bit about yourselves? How did you guys get together, and how would you describe what you do?
The band was formed as a side project in 2012. We wanted to play synth pop in the aesthetics of the 80's, but pretty quickly it turned out that the songs we were writing were more like garage and punk rock songs. We don't wish to categorise our music. 60's girl groups, Motown, indie and gospel music have also been our influences.
We have to ask – your name…! What's so special about the Jane Fonda Aerobic VHS in question?!
Well what's not to like! Jane Fonda's workout videos are probably the main reason why VHS players got so popular. We are movie buffs and our flats are full of good old video tapes. There is a VHS player even at our rehearsal space. And you must take your hats off for Ms. Lady Jayne. An extraordinary person as an activist and a wonderful actress.
You released your record Teenage Sweetheart last year – can you tell us a bit about the story behind it? What was the inspiration behind it, and who contributed what to the making of the record?
T.S. was recorded by Ekku at our rehearsal space which is in an old accordion factory in our beloved hometown, a little place called Kouvola. We were lucky to get Santtu Vainio (Sonic Visions, ex-French Films) to mix the album. We were pretty much on the same page throughout the whole process and he is truly a master of his craft.
We can't wait to see you perform at Ja Ja Ja in Germany – what should the crowd expect of your show?!
Energy, intensity, sweat, tears and long sighs. Don't forget to bring your earplugs. Our drummer was once called "the loudest drummer in Finland."
And finally, do you have big plans for the rest of the year? If so, what do you have in store?!
This summer we'll be playing at some festivals in Europe: Denmark, France, Poland to name a few and we'll do some shows in Finland of course. Looking forward to it. Also we are getting ready to start recording our next album…
The gig is over!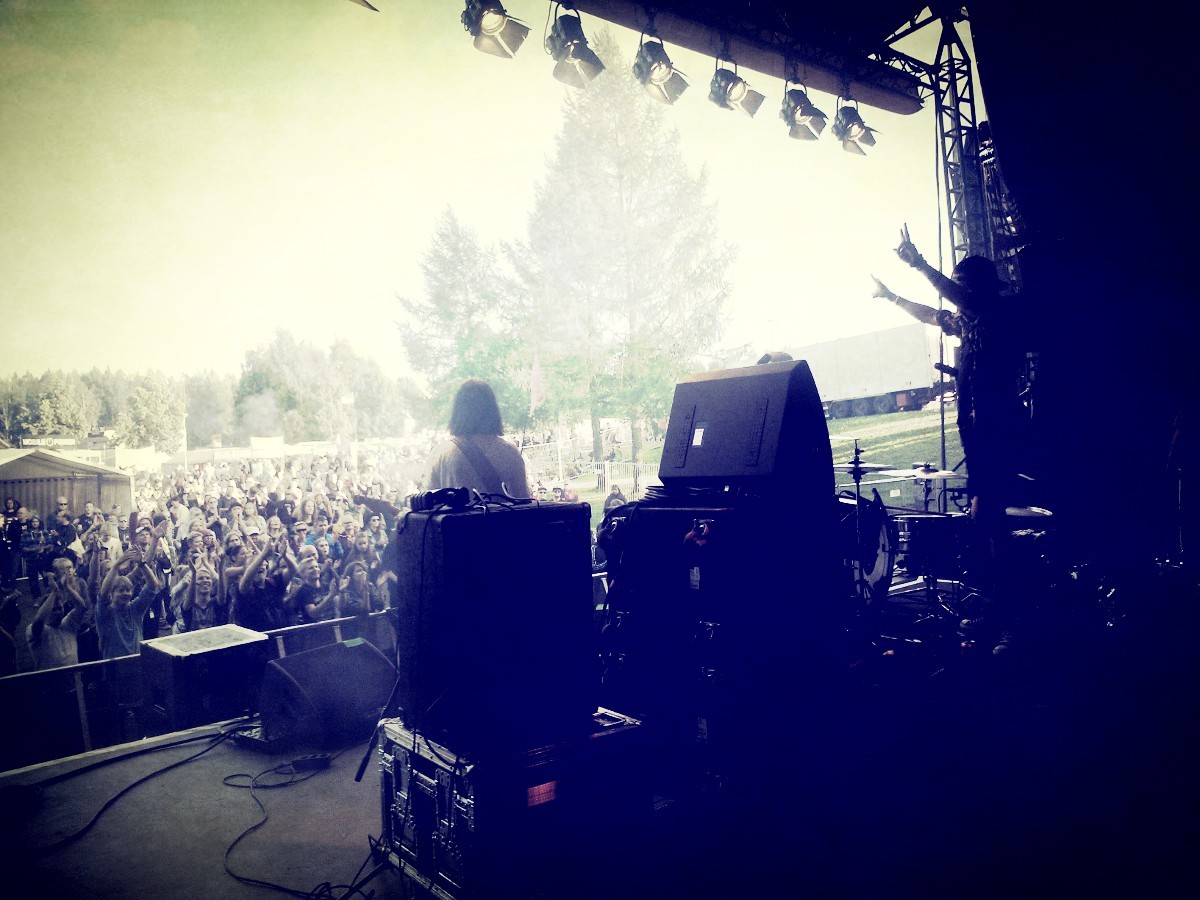 Nowadays we are pretty good at Tetris. We have had some exercise stuffing our gear into this pretty wagon called Tapsa.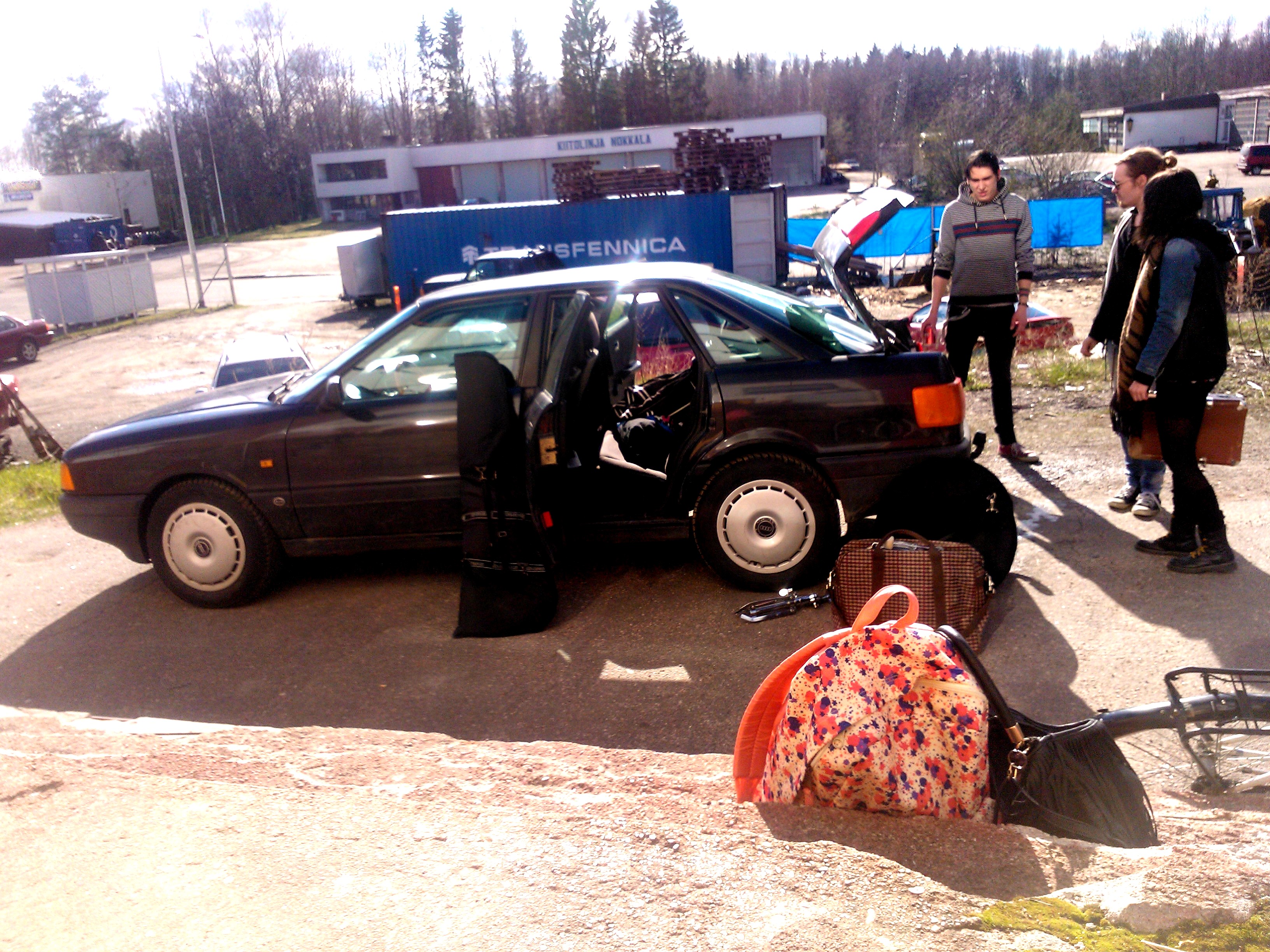 On our way back to rehearsal space / studio to record a new song.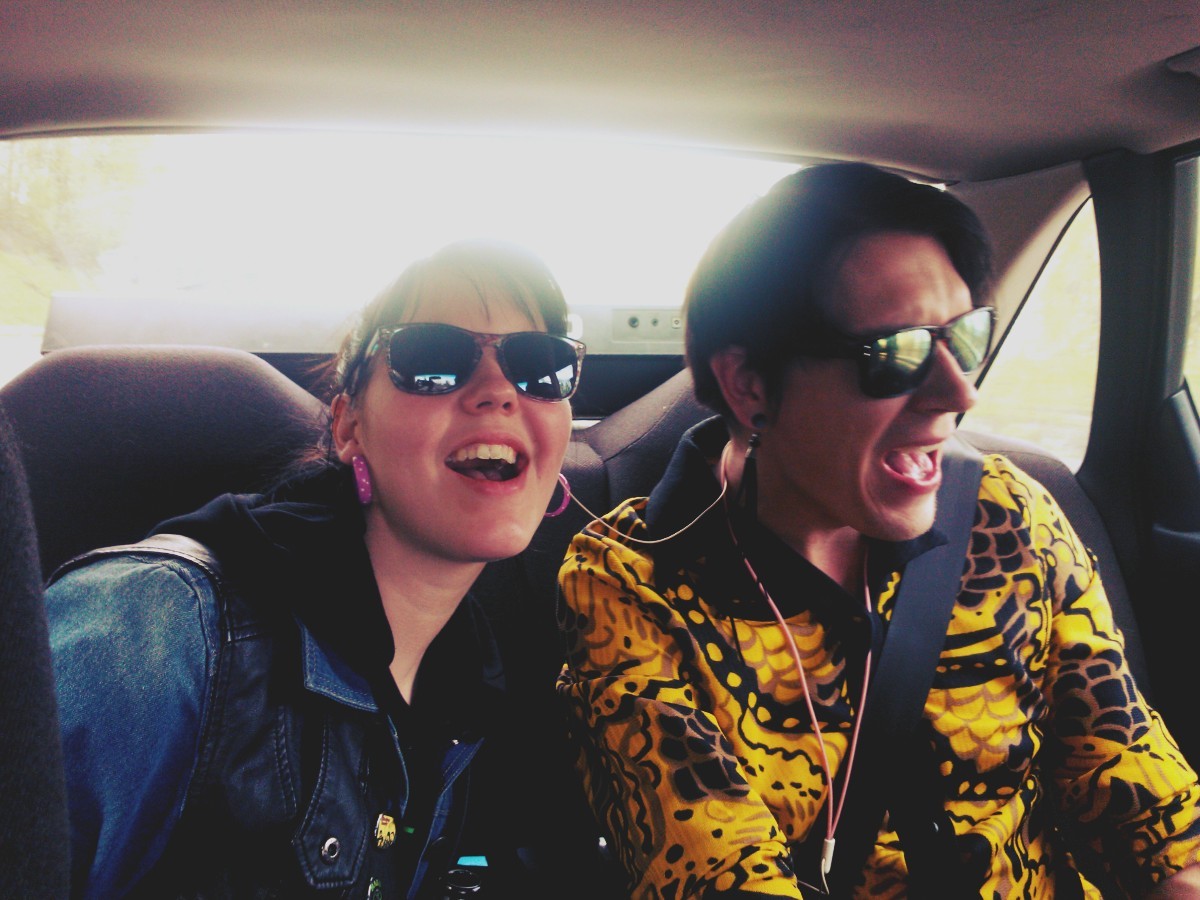 Tapsa ran out of gas (again), but an angel appeared with a gas container. It's in order to write a song for him.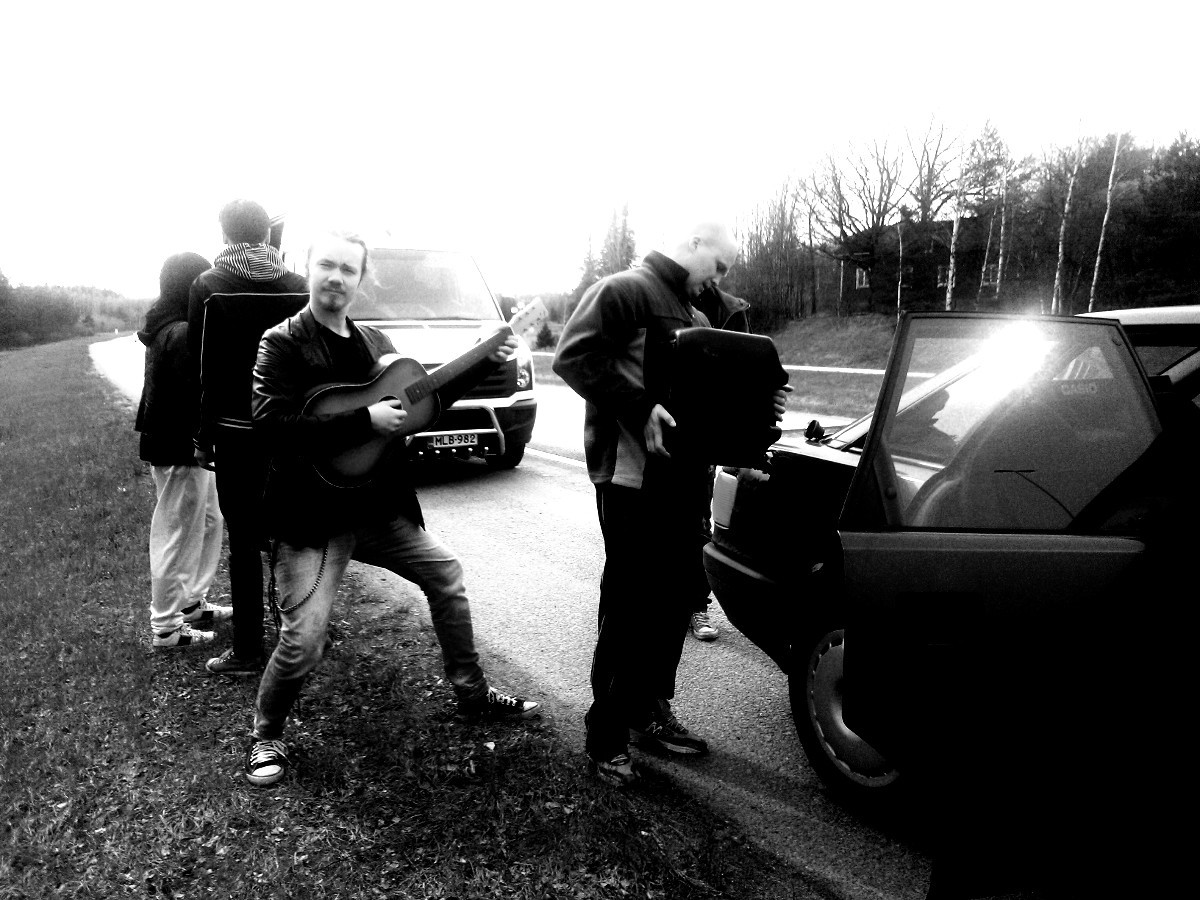 On the road again with a late lunch.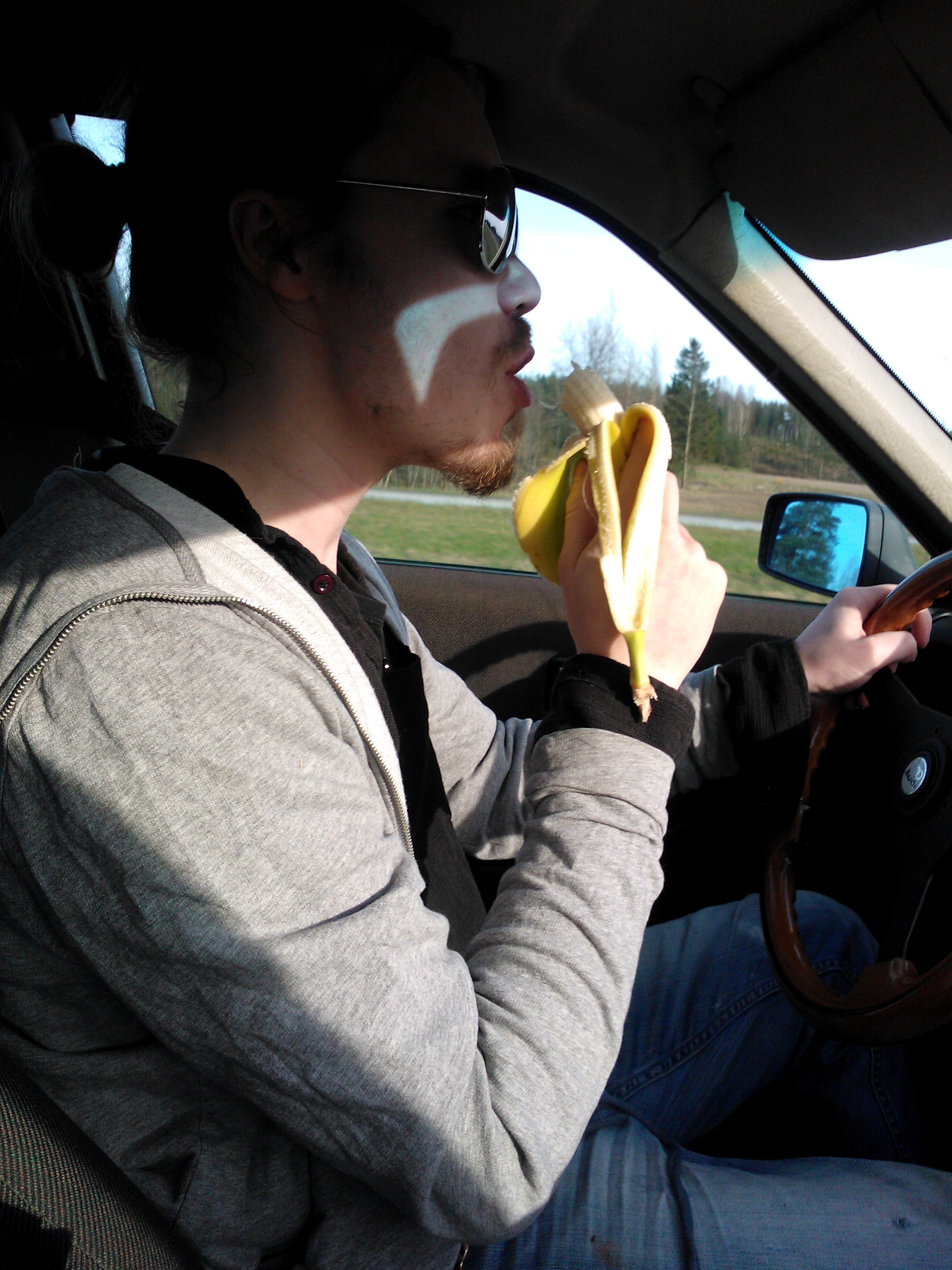 Getting ready to start recording. "Wonder what this button will do…"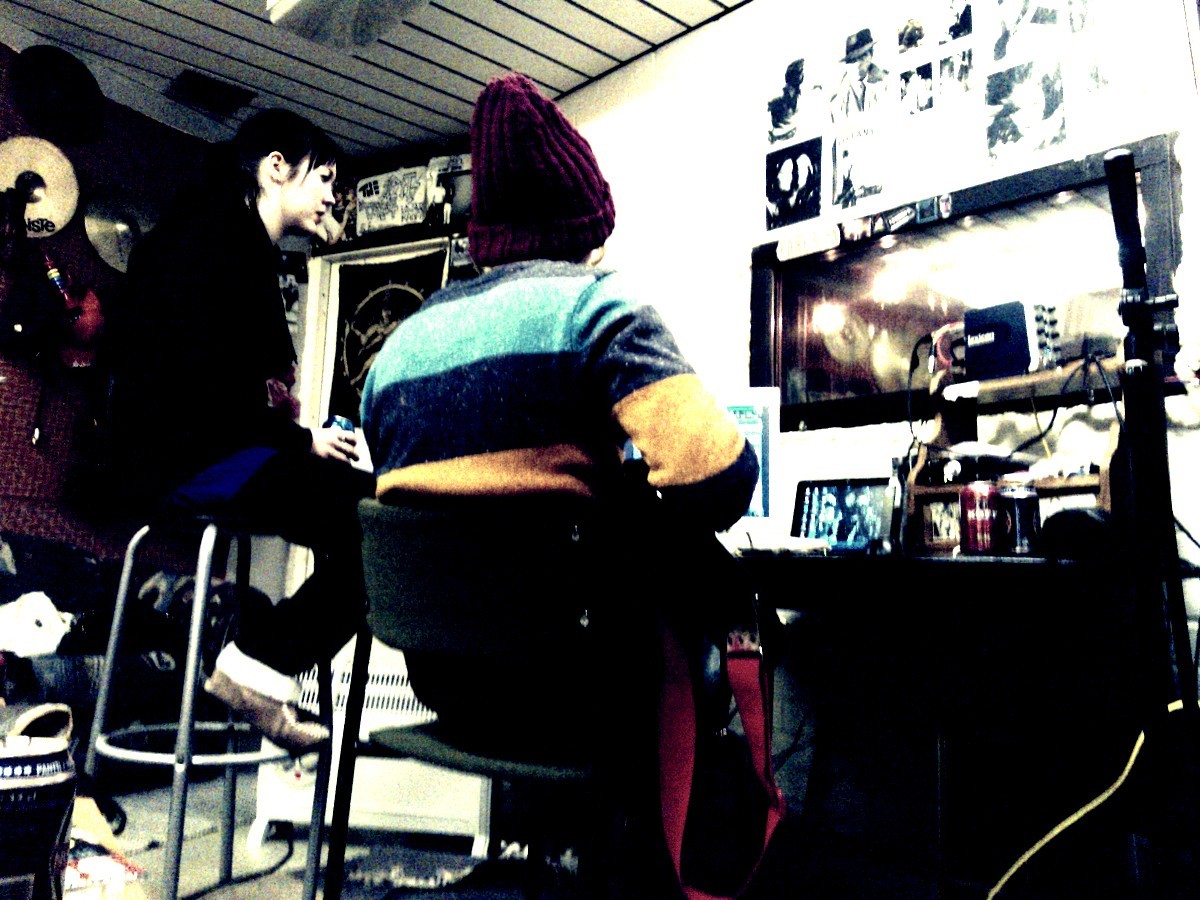 This is a view from the control room to the room where we also practice.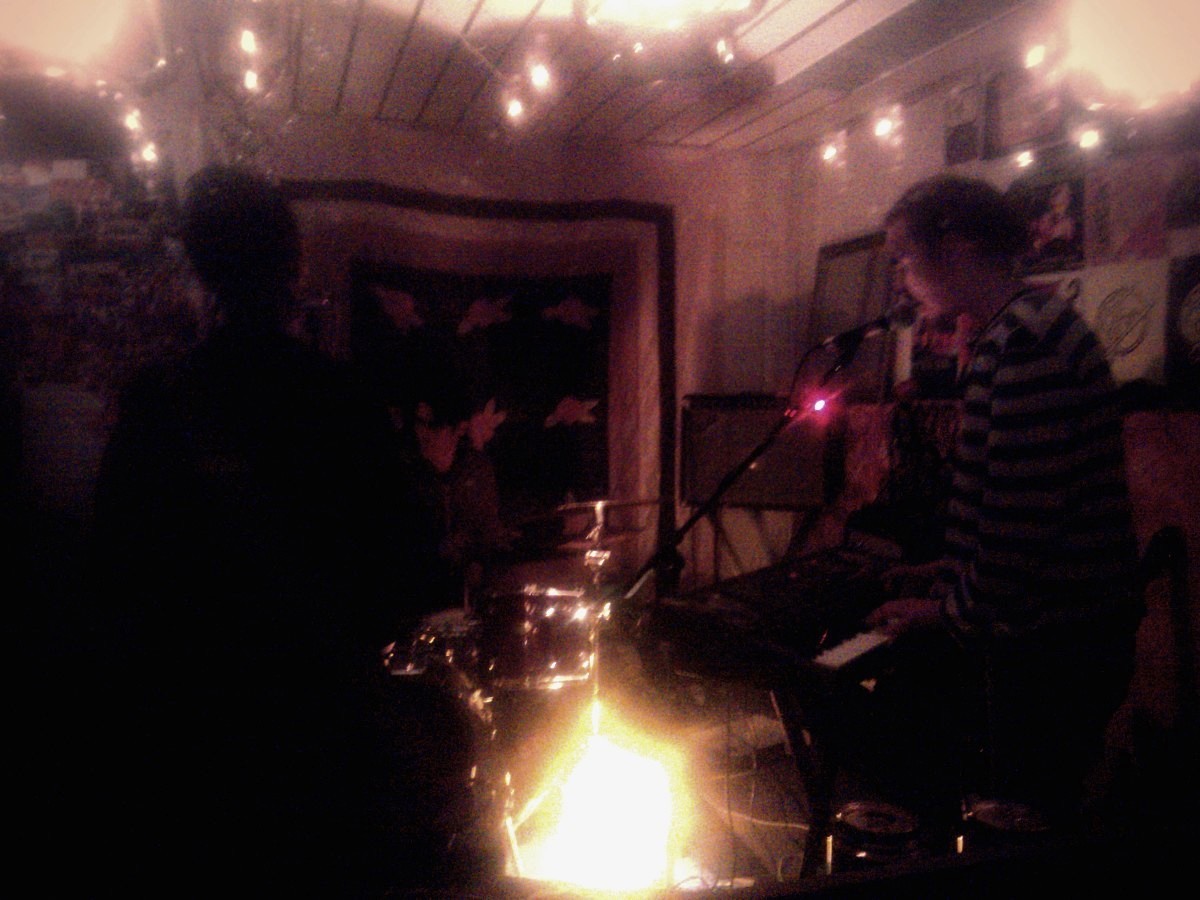 Time for some lead vocals. We double everything. Everything!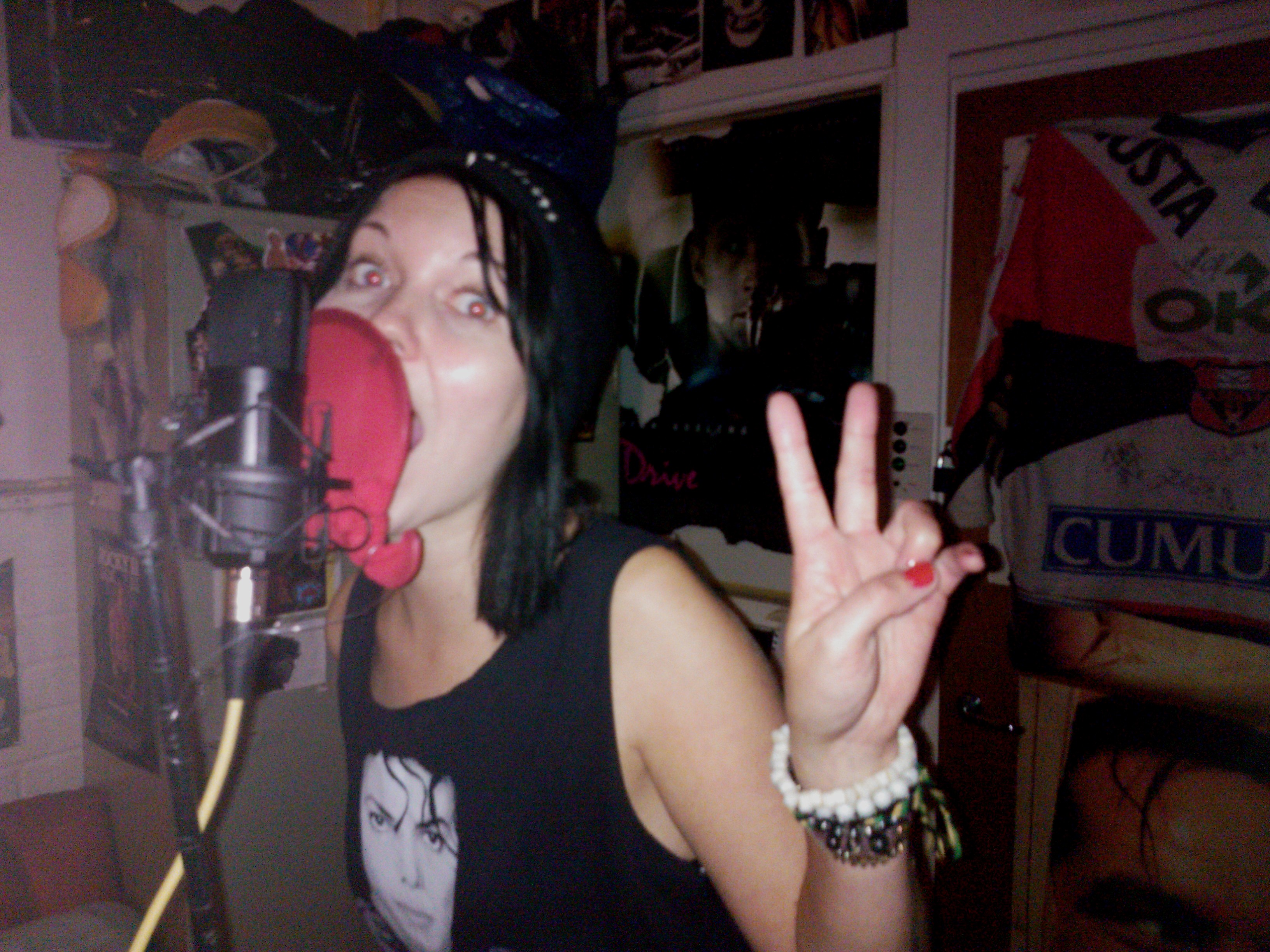 Usually we have our dinner in liquid form.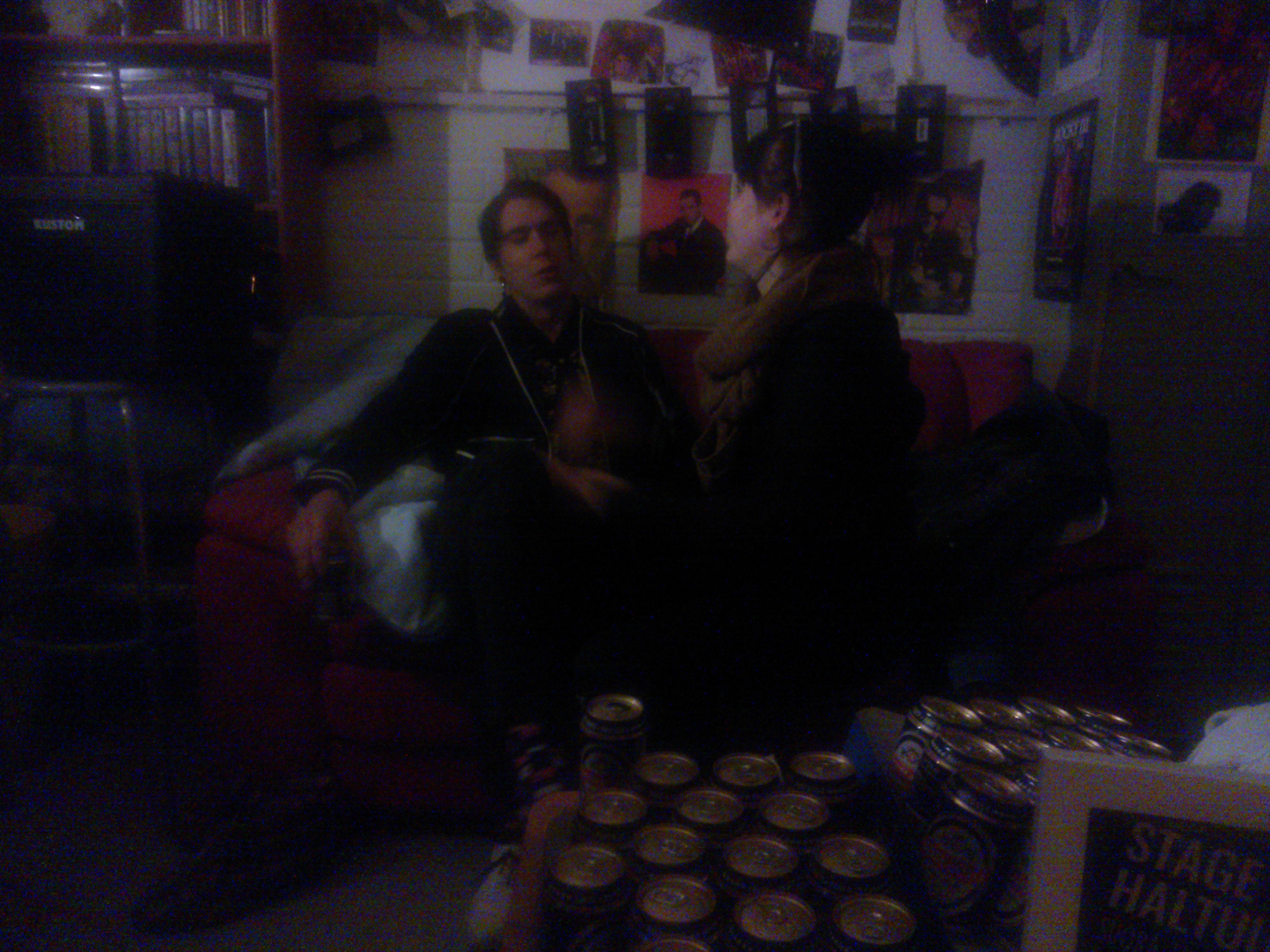 Hard day's work is done. Well deserved rest is taking place.