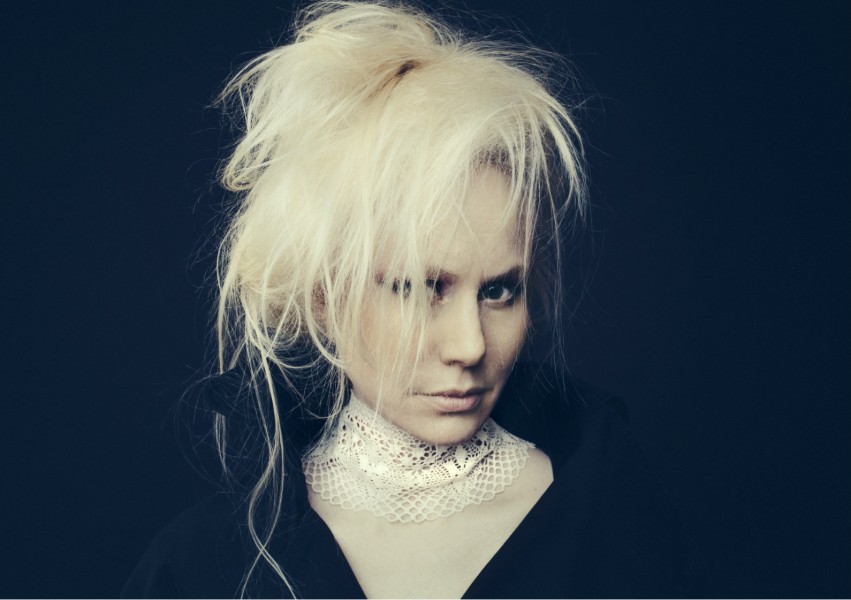 Photo: Anne Valeur
Prolific Norwegian artist Susanna looks set to release her finest offering to date, with a new album, Triangle, due April 22nd. Though rooted in structures you recognise, there's something wonderfully uncompromising and unpredictable about her work – it's easy to cry 'Björk!' or 'Kate Bush!' at this point, and you're not wrong, exactly, but it's also not quite the correct answer. The similarity between Susanna and these artists, both peerless in their respective corners of avant-garde pop, lies not in how she actually sounds, but the attitude with which she creates the sounds she makes. Simply put, this is Art with a capital A.
Let's face it: no-one would have turned to Kate Bush with the suggestion "Y'know Kate, how's about you write a smash hit about a 19th century gothic novel, eh? Big chorus? Loads of arm waving in the video?" with absolute confidence that there would be a timeless classic to come out of it. Great art enters and shapes the world, rather than shapes itself to to fit the world it enters, and on 'Hole', Susanna's latest audio-visual endeavour, the world may yet be uprepared for what she, and Triangle, have in store, but our guess is that we're going to love it.
Bubbling electronics fizz around Susanna's powerful vocal lines and unpredictable turns of melody, but the impact of the music increases tenfold when combined with the absolutely mesmerising visuals created here. Remember how we mentioned it was Art? Well, it really is – not content with just having something beautifully shot and directed, not content with striking and immersive set design and visuals, not content superb choreography, Susanna demands all of the above as an accompaniment to her own art, raising her own exceptional bar even higher with the assistance of these other factors. Dance, photography, fashion, cinema, design, music; this isn't a list of courses at the local art school, it's the core elements at play in 'Hole', each as extraordinary as each other. Watch the video below, and perhaps the shape of your world will shift a little because of it.
Triangle will be released on April 22nd via SusannaSonata, and can be pre-ordered here.