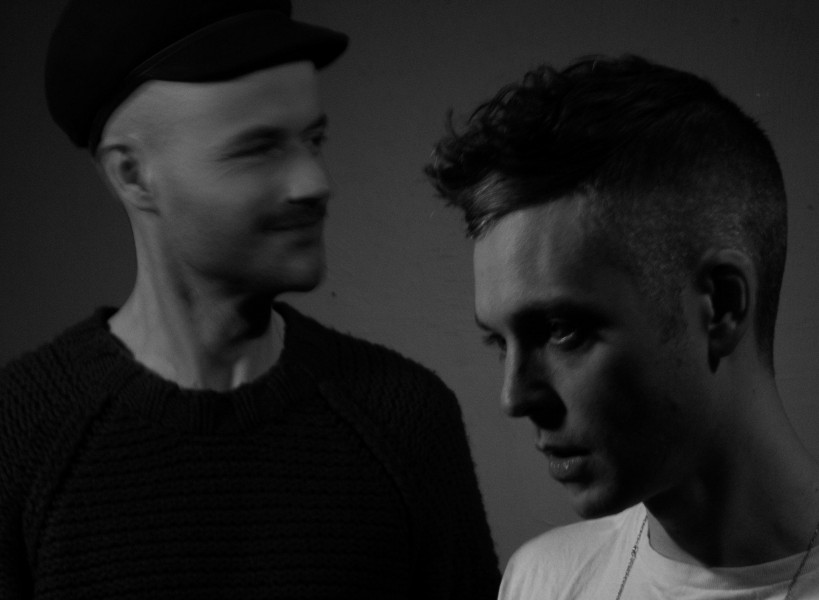 Photo: Ingibjörg Birgisdóttir
Newborn Spítali is the freshly formed collaboration between Icelandic pairing Halldór Ragnarsson and Sindri Már Sigfússon. Sigfússon trades under the Sin Fang moniker and is usually found dabbling in experimental indie arts (both solo and as a part of 'supergroup' GANGLY), while these days Ragnarsson is first and foremost a visual artist, though the two have previously worked together musically in Seabear. The very same Ragnarsson describes 'You', the first musical child produced by Spítali, as a "new búmm-búmm-tiss song that I made with a friend", which tells us that this guy has a cheeky sense of humour, on top of a lot of creative talent!
Not a lot is known about this newly formed duo (their Facebook page was only set up on 17th March), but suffice to say, they are currently letting their music do the talking, albeit in wordless fashion. Advertising their sound as 'house', their first release is a club record with a propulsive, rhythmic feel – a hypnotic dance track with a pulsating electronic heartbeat at its dynamic core.
'You' is a beats-driven nocturnal instrumental, which builds into a writhing mess of techno and house; an experimental cacophonous melting pot of rhythms and sounds which, despite its dark, intense pulse, has an entrancing, almost soporific effect. It weaves several strands of synth strobes around a melange of unrelenting urgent drums, to create a rousing and potent dance track which will have ardent clubbers enthralled.
The accompanying visual, shot and directed by fellow Reykjavíkian, film-maker Máni M. Sigfússon, flows to the beat of the music through a neon city like a night-time NYC. The film features skyscrapers as big and brightly illuminated as the electronic sounds which fill the soundscape, and what start out as perky, glimmers of flashing lights, gradually intensify to become 2D fluorescences that replicate the track's climactic build. Anyone with vertigo need look away now, as the camera pans to a mile high overhead shot of the city skyline, which disappears slowly beneath a blur of explosive psychedelic pastels with a tinctured texture similar to water damage on old film. The flash-bomb visuals explode in tandem with the dynamic final flourishes of the track, until like the end of a firework display, all that remains are some shadowy wisps and echoes in the dark.
On the back of this first release, it would seem that Spítali will journey down a winding experimental road filled with dark house vibes and intense electronic sounds, but is that too safe and predictable an assumption to make on the back on one track? Who knows? For now, hook yourself up to 'You"s rhythmic grooves and let yourself get sucked into its dark compelling trance.