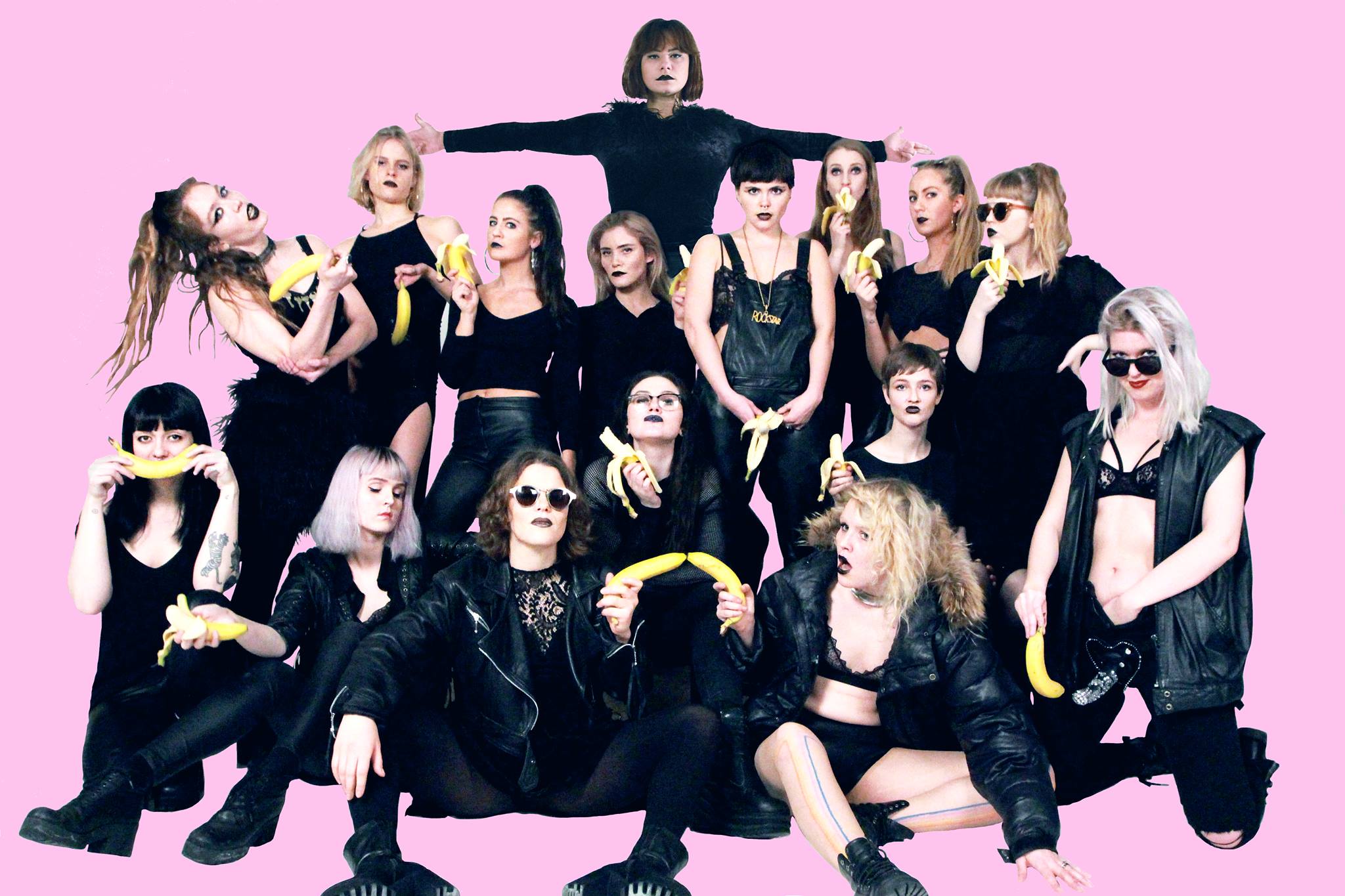 When Icelandic rap collective Reykjavíkurdætur took to the stages of Iceland Airwaves Festival back in 2015, they instantly became the talk of the town. For not only did they floor crowds with their arresting tracks, but their confrontational performances and hybrid tunes singled them out as one of the most thrilling musical propositions emerging from Iceland at the moment.
Reykjavíkurdætur present themselves as a 21 member, all female rap collective who have no qualms about tackling the most important subjects in their tracks – from politics to equality, and from feminism to satirical takes on themes present in other Icelandic rap songs. Performed completely in Icelandic, language proves no barrier when the message of a song is this powerful.
Intrigued to know more? Then check out a great interview with some of the collective members over at Noisey, and make sure to head out to catch them live in London this weekend – Friday night at Birthdays in Dalston, and Saturday night at Rye Wax in Peckham.