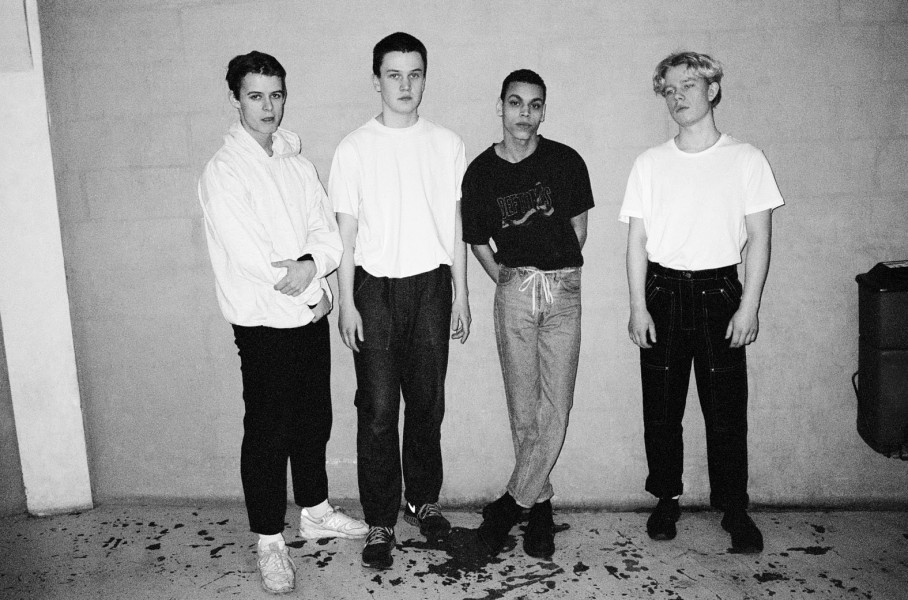 Fresh from playing our Ja Ja Ja Germany Club Nights a couple of weeks ago, Danish teens Liss have been the name tumbling from influential people's lips for some months now. Talk doesn't always amount to what you hope for, but in this case it all seems to have worked out beautifully for them – they've landed a deal at XL Recordings, which has over the years provided room and board for artists like Radiohead, The White Stripes, Vampire Weekend and more recently, a talented young upstart called Adele, to name just a few. Essentially speaking, it's a pretty spectacular pasture to be grazing in, and to celebrate they've just announced a new EP, First!
They may have relatively heavyweight backing behind them now, but the band are still keeping their work close to home and DIY, with this new self-made video for 'Sorry'. Filmed at home in Denmark by the band themselves, this clip alternately focuses on the earnest entreaties of vocalist Søren Holm and the whole band on an overcast beach, matching the song's regretful mood. Though their beachside antics are a little more lighthearted than the lyrics, the video and the song are still well suited to each other.
First will be released via XL on May 13th, shortly before the band are scheduled to make appearances at this year's Great Escape, Dot To Dot and Lost Village festivals in the UK. Before that, however, they're on the road around Europe, with appearances in Berlin tonight at PBHF Club and Hamburg on Thursday at Nochtspeicher.
You can buy and stream 'Sorry' here, and watch the video below.