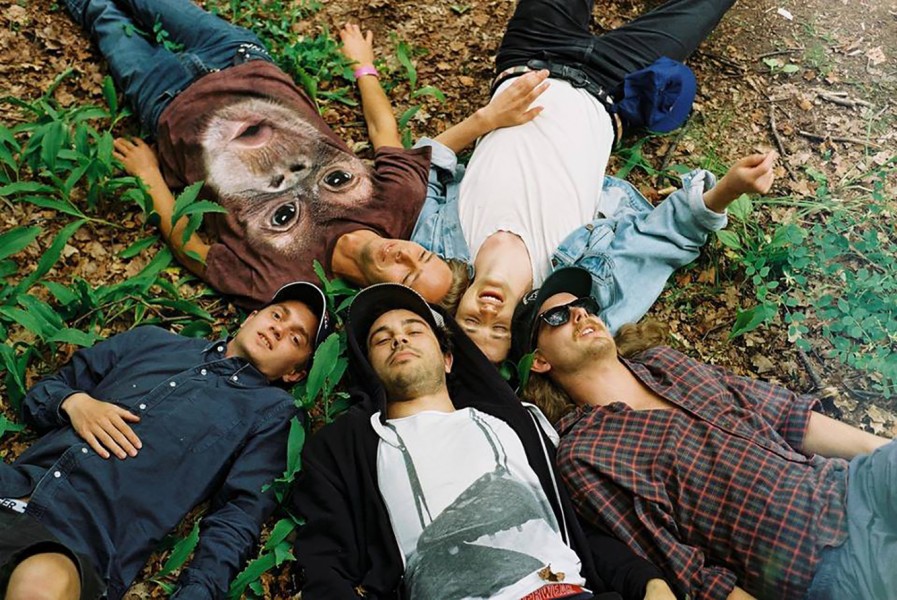 Photo: Jan Bastian Marthinsen
If you were in attendance at Norway's by:Larm festival recently, perhaps you caught the psychedelic slacker-pop stylings of Mats Wawa live, or, even more likely, overheard some excited raving about them from someone who did. Riding the wave of sensational vibes generated by their festival appearances, the band made a video for their track 'Bed Of Love' which we are delighted to share with you today!
You either have to have a great amount of confidence or a great sense of humour to name your début EP Classics, but it's abundantly clear Mats Wawa are very much in the latter category; not least for song titles like 'Planet Of The Grapes', but because there's just such palpable warmth in the music they make. Merrily painting from a palette of varying shades of fuzzy nostalgia, a dab of psych here, a swirl of funk there, maybe even a little Bacharach up in the left corner, the band's many influences are all portrayed with great affection. Classics is a seemingly disparate jumble of colours, but when they're all on the canvas together it somehow works beautifully.
'Bed Of Love', one of the EP's more laid back offerings, has a similarly languid pace with the visuals. Opening with wide shots of the band undertaking extreme standing around, what follows is a great deal of staring and small vignettes of affection, until both the song and the band change gear – musically and otherwise! As if this isn't enough to tempt you, there's also a pretty fantastic pair of Bart Simpson slippers involved, so be sure to check out the video for 'Bed Of Love' below.
Classics is available now via Ville Vesten Plateforening, and you can grab your copy here.