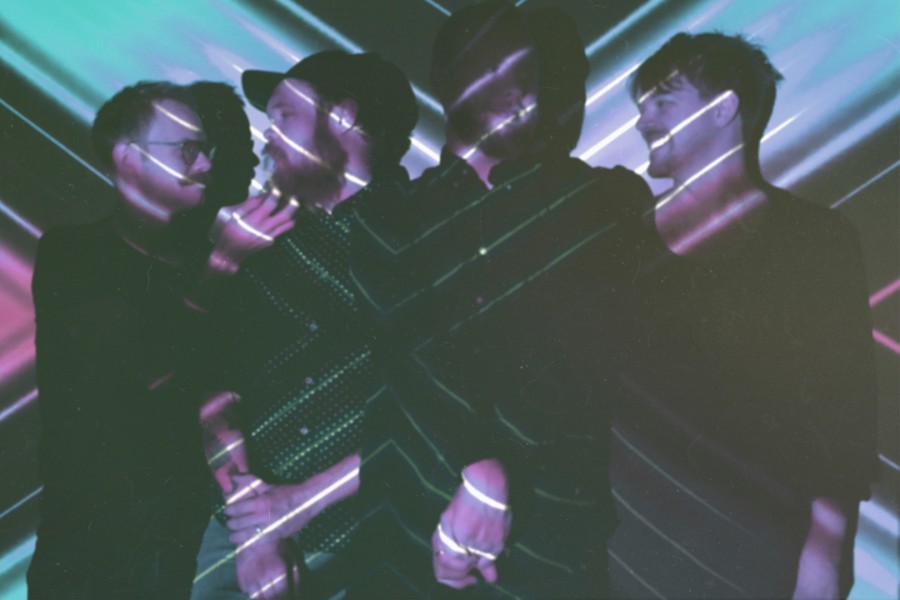 Photo: Fredrik Forell
As with life, sometimes the best things come from a paradox. In this case, we refer to Humfree Bug Art, a band who came together by splitting up, whose latest video for 'Eyeknees' we are thrilled to share with you today!
Back in 2014, Humfree Bug Art recorded and released an acclaimed single, 'Hawaii/Mirrors', and then went to work on their full length, début, only to be thwarted by seemingly irreconcilable differences. The shutters were closed, any songs put away in a box in the attic – a relic of a past best not discussed. Except for Humfree Bug Art it was less like holding on to a photo of an ex, and a bit more Brontëan – the ex in question was an album which was setting things alight, thankfully not any sort of Victorian gothic castles, just an itch of creativity that became impossible to ignore.
So the story goes that the band passed recordings back and forth remotely with little further discussion, except through music and lyrics. Working in this way, the break-up, and all the ugly, human stuff that went along with it, slowly resolved itself, and the album, Nuthin/Sumthin came together. All in all, it's not often you hear a record by a band calling out the other band members and have it not sound petty, but 'Eyeknees' manages beautifully. Jagged guitar lines are driven by whirls of spacey synth and propelled by clattering drums, giving the song a sort of rhythm which is perhaps a bit like the arguments which inspired its very existence.
Now accompanied by a video of surreal scenarios and symbols which is liberally swathed in hypnotic animation and graphics, the song moves into a whole new territory – it may have been born in a dark place, but the journey, and hopefully the band's too, is just beginning. They may have come together by breaking up, but the music they make is compelling and cohesive – long may they continue.
Nuthin/Sumthin will see a release on May 13th via Strangers Candy, and you can check out 'Eyeknees' below.