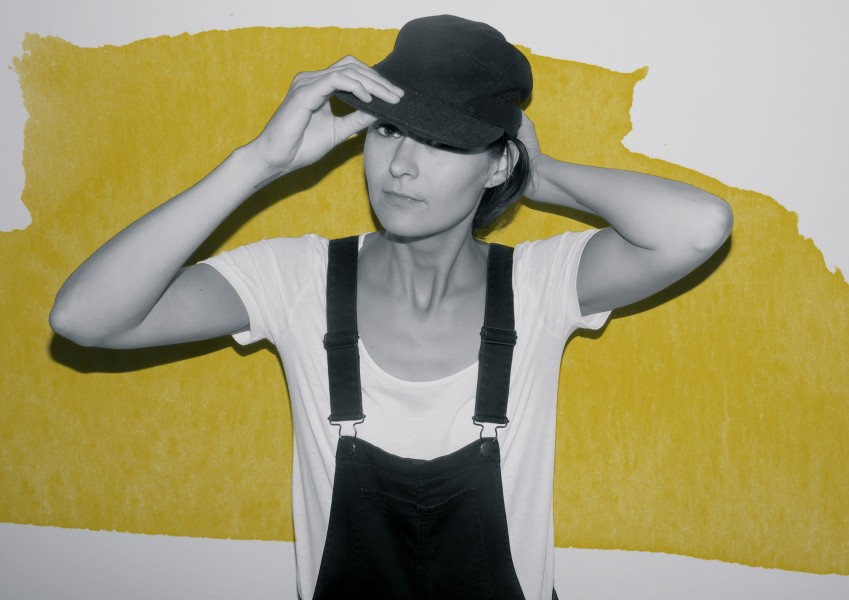 Norway's Hanne Kolstø is as musically prolific as she is gifted. Keeping her ambitious word, she's released an album a year for the last five, and upon completing that run, she's now gearing up to release one more. If you were lucky enough to catch her set at Ja Ja Ja all the way back in 2014 then you'll know how great she is as a live performer, but if not, you now have a chance to get a taste – Live at Toyenkirken is a collection of incredibly special, intimate recordings, and we're delighted to share 'Black Hand' with you today!
Recorded at the altar in Oslo's Toyen Church, Live at Toyenkirken is a journey through Kolstø's material over the last five years, and is a bittersweet conclusion to the this period, as although we now have this collection of intimate and affecting stripped back performances to enjoy, it also serves as the closing credits on this phase of her career. Fear not, though – it was rumoured that she was going to take a break from music for a while after the release of While We Still Have Light, her most recent album, but she recently shared a video on her Facebook which was billed as 'Producing pancakes for the instrumental album. To be released November 2016.' – we'll happily take both the pancakes and the album, and in the meantime Live at Toyenkirken will undoubtedly see us right.
'Black Hand', originally appearingon 2011's Riot Break, delves into the feelings a turbulent relationship can bring out, so this was already a pretty high-tension song, even before adding this new, incredibly emotive arrangement. Voice, piano and gentle augmentations of warm electronics in the background are the only ingredients in this recipe, but it needs no others – 'Black Hand' is rich with flavour. Beautiful and moving, this new recording of 'Black Hand' is simple but incredibly powerful; though Kolstø has made a name for herself as an innovator of forward thinking and unusual pop, these arrangements serve as proof that she's also just one of the finest songwriters around – when all the innovation is stripped away, these songs still soar to new heights.
Live at Toyenkirken will be released on April 22nd through Jansen Plateproduksjon. You can pre-order it here and get excited for the release by checking out 'Black Hand' below!