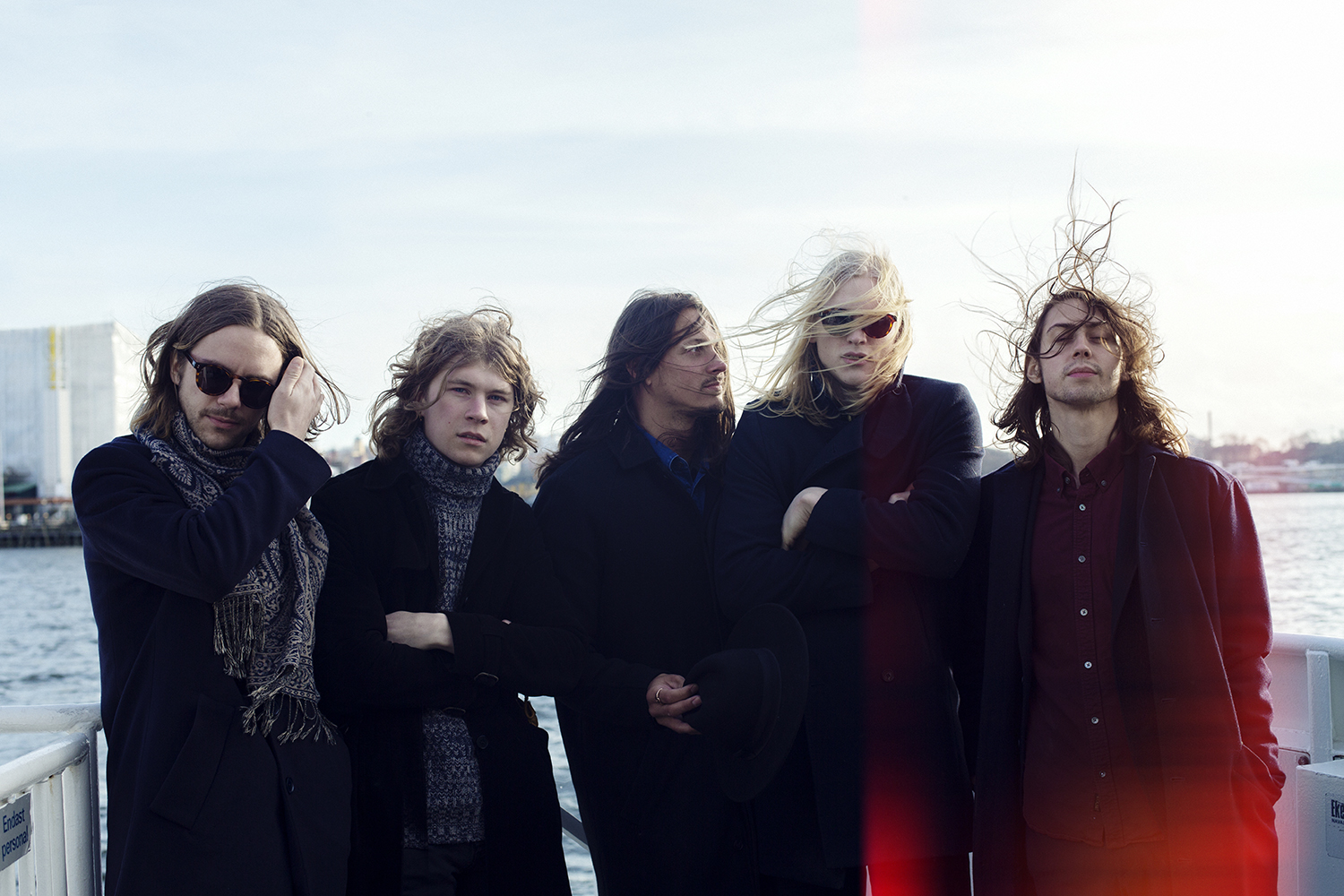 With their latest single 'Colors' resonating around our heads, we're counting down the seconds until we're joined by Sweden's Tussilago at Ja Ja Ja in Hamburg and Berlin!
The Stockholm collective dazzled with their debut album Holy Train back in 2015, and are now delighting their fans with news of a brand new EP on the horizon. But what does the Tussilago live experience have in store? Well, Ja Ja Ja's audiences in Hamburg and Berlin are about to find out as the group join us for tour first German shows of 2016!
Tussilago are set to perform at Molotow in Hamburg on Wednesday 9th March before heading to Musik & Frieden in Berlin on Thursday 10th. Tickets are available now and cost just €5 in advance if you sig up as a Ja Ja Ja member!
We'd like to introduce you to our lovely Ja Ja Ja readers ahead of your upcoming shows in Hamburg and Berlin – so can you tell us a little bit about yourselves?
We're a group of friends who love to make music together and to learn from each other. Our songwriting method has been taking form throughout the years we've played together, but jamming has always been the central part. We all live in and hang around Södermalm in Stockholm except our new drummer Hovis, who just wants to play drums and eat vegetarian ravioli, preferably cold.
We're very excited to have you join us at Ja Ja Ja – what should we expect from your performance there?
Thank you! We can probably ensure you that this gig will be pretty unexpected. You can expect a lot of feeling on stage, we've been wanting to play in Germany for a long time. When we get excited things tend to just happen.
Your debut album Holy Train landed back in 2015, can you tell us a bit about the story behind the album? What did you have in mind when creating it, and what (or who) had the biggest influence over the songs?
When we wrote Holy Train we wanted to describe the feeling you get when you are jamming and you sort of transcend into another dimension or state of mind. To us, music is a form of transportation that allows you to not think for a while, but to just stay in that moment.
We wish there was a less pretentious way to say this, ha ha…
And finally, do you have big plans for the rest of the year? If so, what do you have in store?
We just finished recording a new EP that we'll be releasing in May. It's been really cool to record again and to see the progress we've made since Holy Train. We hope to start recording more songs as soon as we get back to Sweden, we always want to write and record more. Hopefully this summer will be a really productive one, and we're looking forward to some nice festivals and shows.
A Day in the life of… Tussilago