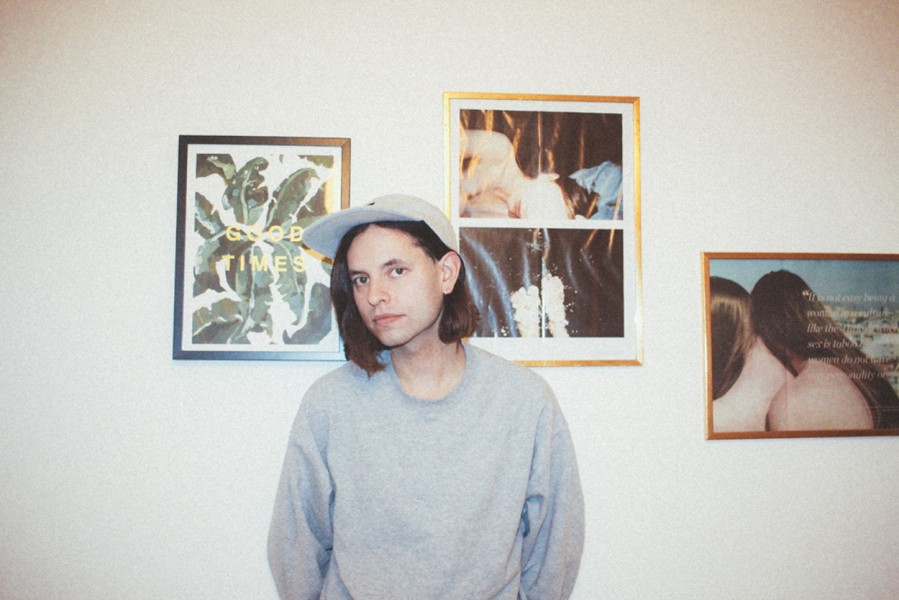 Photo: Felicia Hansson
David Alexander, aka Summer Heart, has been around for a couple of years now, and he's a difficult guy to pin down to any genre. He first emerged as a chillwave wunderkind on songs like 'A Million Times', and then it seemed like, as of last summer, he had switched to straight-out pop on singles like 'Nothing Can Stop Us Now' and 'Beat Of Your Heart'. Now however, it appears he's switched it up again with the dreamy haze pop of his new single 'The Forbidden'.
This is a song which keeps the listener on their toes, constantly slipping between textures and styles. 'The Forbidden' kicks off with a jangling guitar riff, before switching into a foggy, spacey verse and then jerking into a higher tempo for the fuzzy chorus. 'The Forbidden' isn't a song you listen to as much as one you sink into, letting yourself be pulled in and absorbed by its dream-pop world. Alexander may be perpetually changing genres, but the quality he brings to his music remains the same. 'The Forbidden' is out now and a new EP is on the way, and you can catch Summer Heart at SXSW if you're one of the lucky ones who happen to be going.