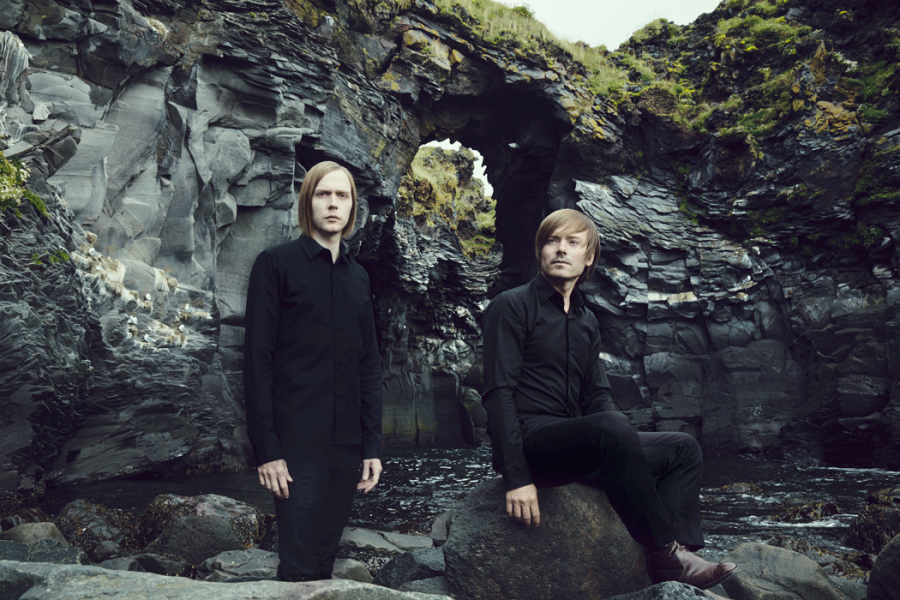 Photo: Taki Bibelas
It's been a couple of years since Icelander Bardi Johannsson (Bang Gang) first teamed up with Air's Jean-Benoit Dunckel under the moniker of Starwalker, but their début album has finally arrived, and you can take a listen to it now, ahead of its proper release on Friday!
It's easy to see why they chose the name Starwalker for this project – few band names are more perfectly suited. The album Starwalker is, as you might expect if you're familiar with the works of the two in their other guises, a twilit stroll ascending directly into the heavens via swooning electronica and and dreamy pop sighs. Encompassing a balanced spectrum of darkness, light and the many shades in between, the album's overall essence is grounded in beauty. There are no ugly, gnarled sounds at work here, only sweet melodies and twinkling synths – even at the album's most melancholy of moments, there still feels like there is a glimmer of hope penetrating through the gloom, and that dawn may well be just on the horizon.
Starwalker will be released on Friday April 1st via Prototyp Recording & Bang ehf under exclusive license to Sena ehf. You can buy it here and listen to the album in full below!