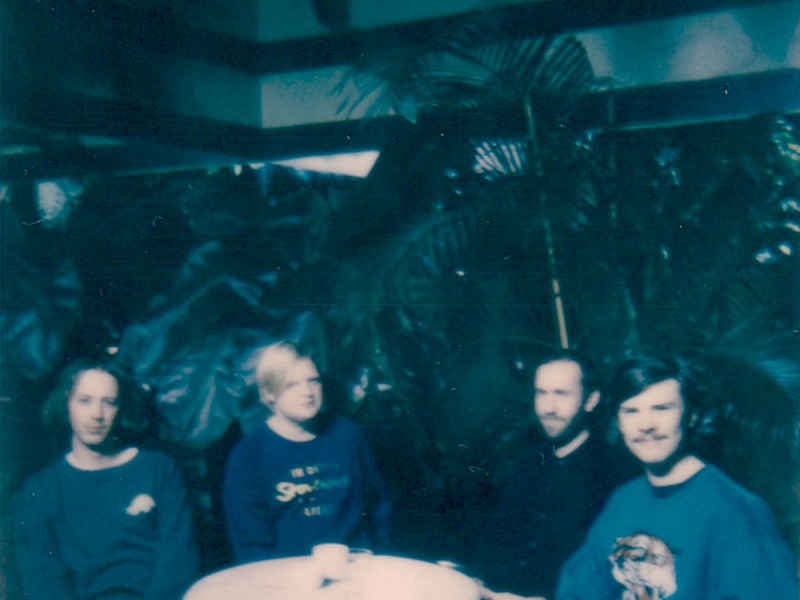 Photo: Mango Ferm
Conspiracy theory about Sweden's Magic Potion: is the band's entire existence just a front for dairy industry?
Their name is 'Magic Potion'. They describe their music as 'Full Throttle Brain Juice'. Is their new single, 'Milk', actually the big reveal about what kind of super liquid they've been hinting at all this time? It's a song about feeling alright "'cos there's milk in the refrigerator"… If we've read the signs correctly, this all ends in two years when the band suddenly stop in the middle of a massive headline show, tell the audience "we've had a lot of fun playing for you, but do you know what the real magic potion is?", before all four members raise a glass of the white stuff and a Swedish dairy info film plays.
Anyway, on the off-chance that that's not correct and Magic Potion (Gustaf Montelius, Andreas Sandberg and Kristoffer Byström and Johan Harriusare) are just a really good slacker-pop band, then 'Milk' is an excellent addition to their repertoire. Lyrically, the band have special knack for capturing the small details, and 'Milk' is a perfect depiction of the pick-up you get from life's little perks, like lying next to someone you care about or, for example, having milk in the fridge. On the music side of things it's a scrappy indie-anthem, loaded with fuzzy, summery charm. Their debut album Pink Gum drops via PNKSLM on May 27th, and if the whole thing is anywhere near as good as 'Milk' it'll be a must-listen.