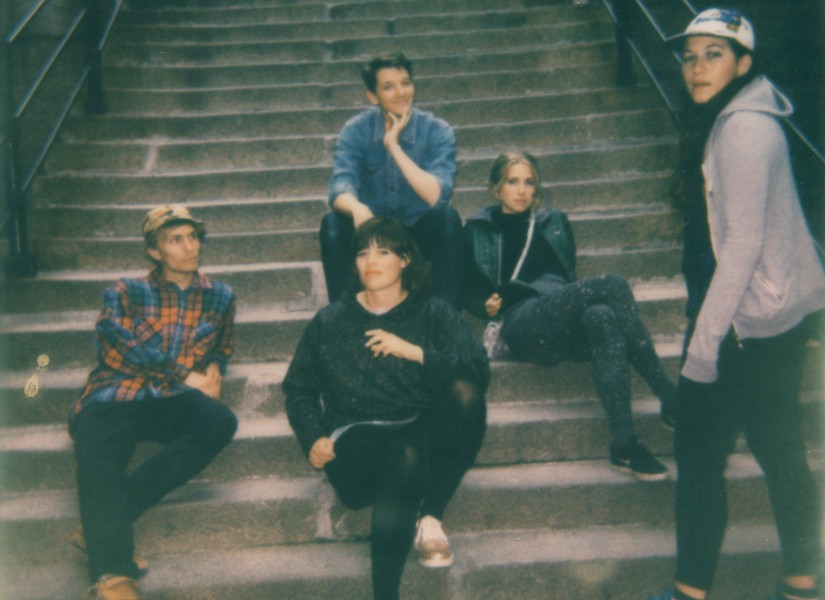 Having grabbed our attention with previous singles 'Iris' and 'Boy', to call Norway's Broen 'genre-defying' is somewhat of an understatement. It's more that they can see all the genres lined up along the wall, eagerly waiting to be picked for the team, at which point they flatly ignore convention by picking everyone instead, and then promptly begin playing a completely different game to whatever was proposed to begin with. Broen are aware of what it is they're supposed to be doing, and sometimes they'll seem like they're playing along, but don't be fooled – the only rules they're following are the ones they're making up as they go along, and clearly having a ton of fun in the process.
To give you a full run-down of what you can expect from new single 'No, My God' (or '#NOMG' if you're writing a Twitter review) is as tempting as discussing the shocking revelations from the latest series of Game Of Thrones, but at the same time, telling you all about it would spoil the fun, so we'll just give you a little idea, and then you can find out for yourself. 'No, My God' may well contain following: dinosaur-related imagery, a rap breakdown, waves of candy-coloured synths and ruminations on debauchery – not necessarily in that order. Interested? Trust us when we say you should expect the unexpected, but that it'll be even better than you expect, so take a listen below.
'No, My God' is released this Friday via 0E0E, and will also appear on an EP titled Yoga, which will see a release on May 6th.