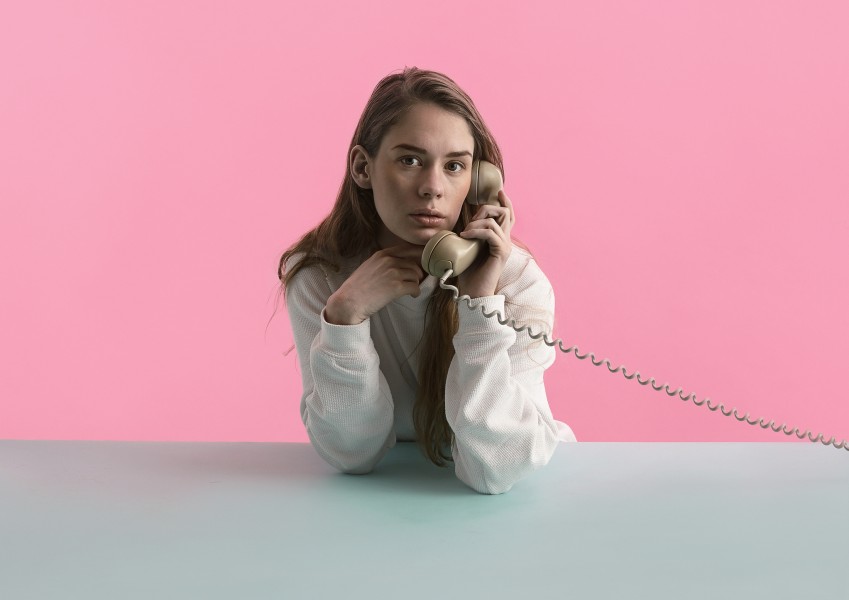 It may be a bold move to drop a slow-jam as a new single shortly before heading out on tour with Norway's Prince Of Bangers, Kygo, but Anna of the North isn't just anyone, and 'Baby' isn't just an ephemeral whisper of late-night melancholy – it engraves even deeper just how versatile and exciting she is as pop star of the future.
Though previous singles 'The Dreamer' and 'Sway' were triumphs of glittering layers of synth sounds whirling around memorable choruses, 'Baby' largely removes dense instrumentation from the equation, keeping the barest bones of beats and synth ripples to form the foundation of the track along with Anna's vocals. Where 'The Dreamer' poured everything it had into one completely brilliant line, 'Baby"s strength also lies in the lyrics, but this time in their brilliant ability to distill a certain variety of late-night love anguish into a pop record with remarkable precision.
If you've ever spent a sleepless night trying to figure our what the heck was going on in the heart and mind of your beloved, then 'Baby' will surely resonate. As your brain tries to make sense of what's going on, it all comes down to one thing: "Baby I just want to know / Am I still the one you're thinking of?" Throughout the track she details the misery of chest-aching uncertainty and one-sided love, while simultaneously finding the courage to reach out. As NOISEY so succinctly put it, it may well inspire you to just text your crush already, and if not, at least get some comfort from knowing someone else totally gets what you're going through.