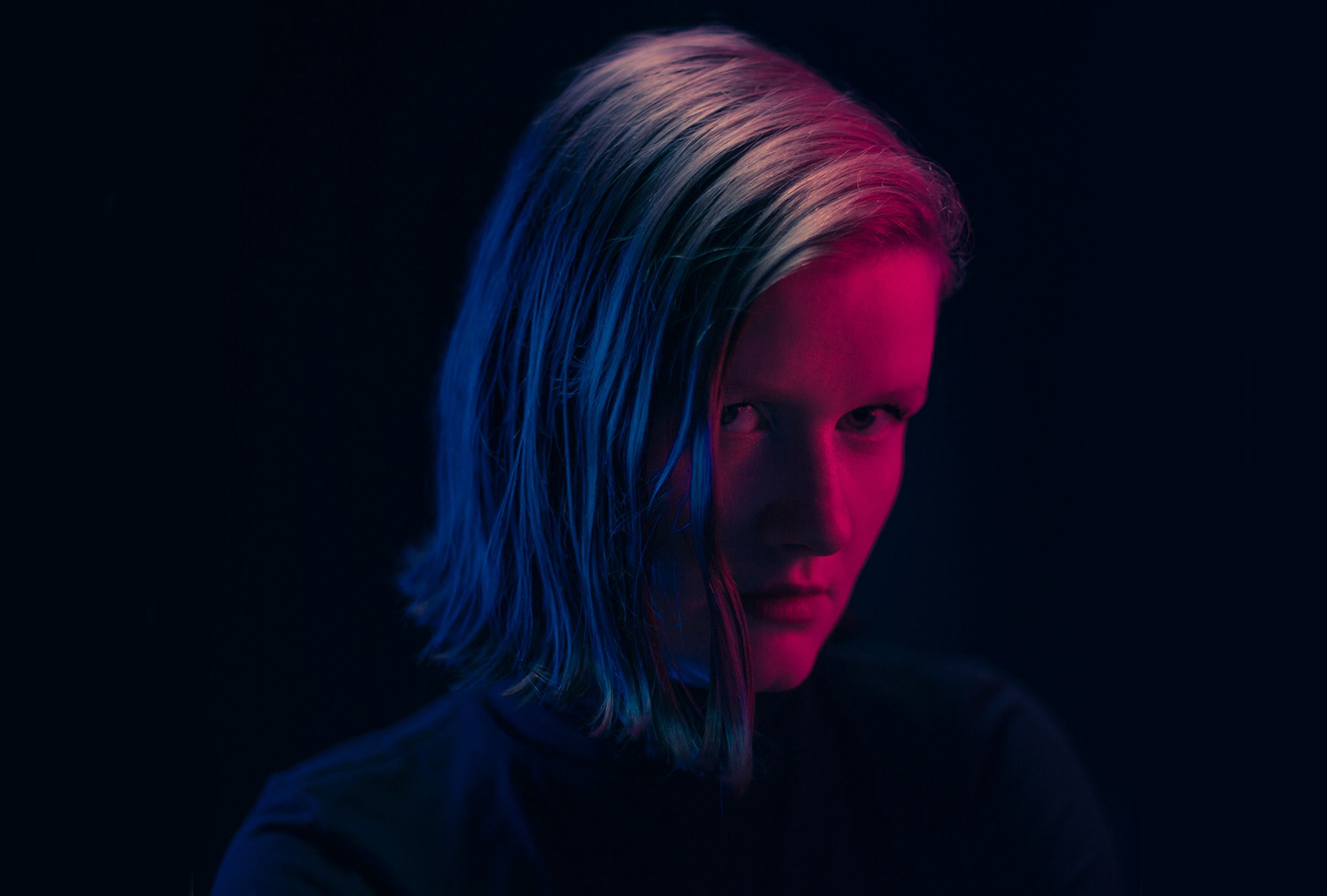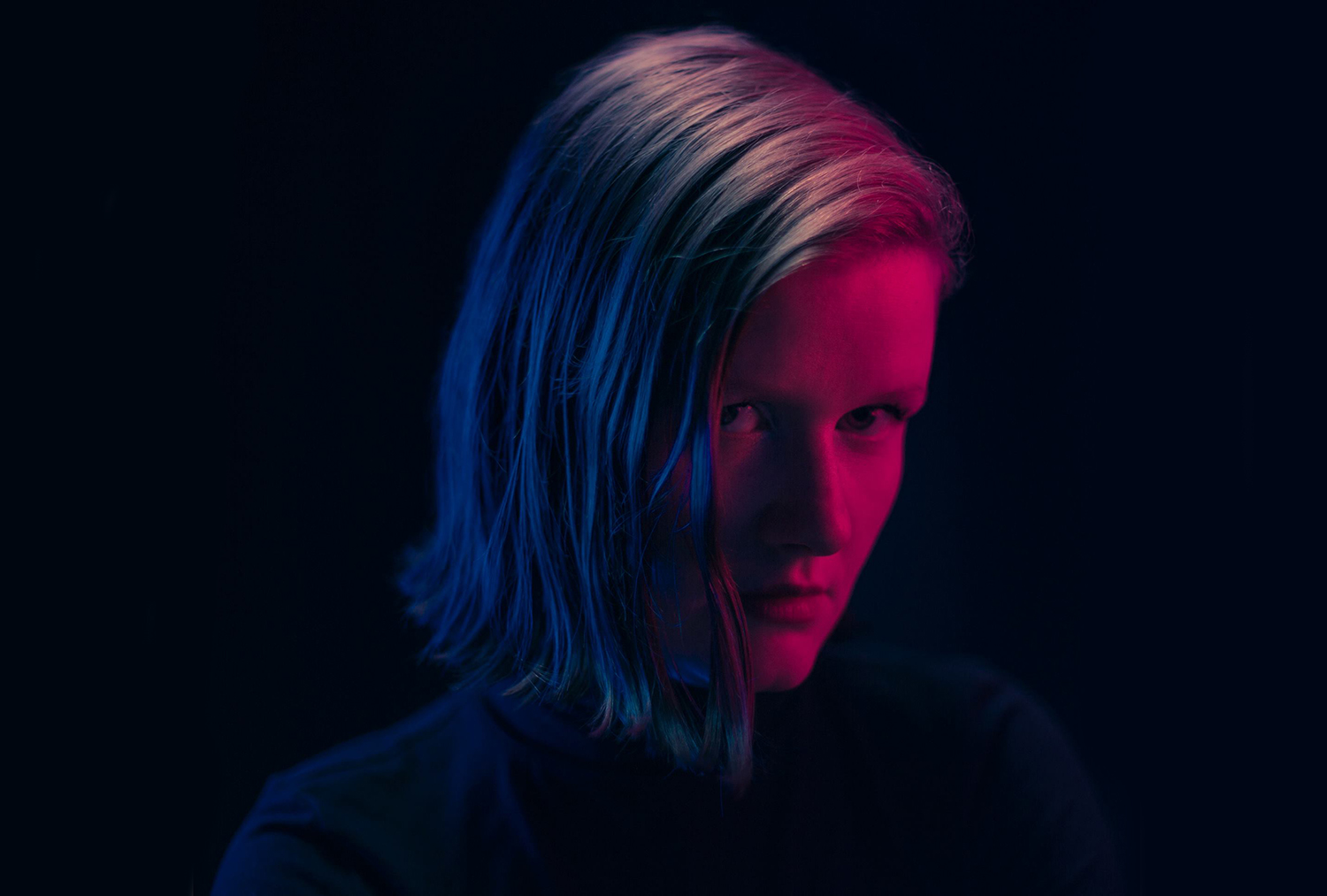 You might recognise her as a face from múm, but Iceland's Mr Silla is now following her own musical vision – and bringing the exceptional result to Ja Ja Ja in London…
To find out more, we invited Mr Silla – also known as Sigurlaug Gísladóttir – to join us for an insightful interview, in which she hints at her upcoming performance on the 31st March at The Lexington, London, as well as telling us the poignant story behind her self-titled debut album. Read on to find out more, and get tickets for the show right here…
Spotlight Interview: Mr Silla
For those that haven't met you yet, could you please introduce yourself? 
My name is Silla, I am from Iceland and I am a musician and visual artist. I write and perform mine and other peoples music.
You released your self-titled debut album just a few months ago, so could you tell us a bit about the record? Where and when did you make it, and did you have any kind of theme or ambition in mind while writing it?
This album I released last year came about in the aftermath of a breakup so I would say that the theme kind of decided itself, as it sometimes will after a big life change like that.
I wrote the album in the span of a year leading up to and after the breakup and really didn't have a theme in mind, but looking back its pretty obvious that more or less all the songs are about coming to terms with falling out of love while still loving the person. Then there are also one or two in there about other stuff, there is one about a bar inside a tree and another about the love of performing.
The music is mostly synth and sample-based. It was a lot of fun to make a departure from the guitar driven music I was making before. I went to London end of the year 2014 to work with my friend and producer Mike Lindsay. He has a great ability as a producer to make a playground for you to go crazy in and then capture that in a very natural way. Even though the whole album is electronic we played all the parts live in the studio and didn't program anything really. We had worked a lot together before on other projects of his, (Low Roar, Teitur Magnússon, Cheek Mountain Thief and more) so it was somehow only natural that he would be involved on this one.
We of course know you from the fantastic music that you make with múm, but what made you decide that the time was right to release a solo album?
I had been playing around with my solo stuff in many different forms for quite a while, then we had a break of sorts and it just seemed like a good time to start focusing more on it. And it turned out to be a good decision as the album poured out in a relatively short amount of time. It feels like it was ready and just waiting for me to pay notice.
We're particularly obsessed with the track 'Breathe', so what's the story behind that track?
The story behind the track is one of heartbreak or hearthurt really, it's not broken yet… 'hearthurt' should be a thing. It's about being tired of not finding a common ground with your spouse. It's sort of a plea to try to find a common space to explore and exist in together if even for a moment. It is one my favourite samples on the record, it's one of Icelandic crooner Haukur Morthens songs from 1959, but just the beginning really. His song changes drastically after the first few bars but I decided to make a whole song just with that.
You've just been shortlisted for a Nordic Music Video Award for the clip for 'Breathe' too (congratulations!) – can you tell us a bit more about that video in particular?
I made the video with amazing director Thora Hilmarsdottir. We had decided on a collaboration even when we were still working on the album in the studio. When we first started talking, we quickly came to the realisation that we were both fascinated with doing a sort of violent video.
We were interested in portraying two women in a sort of power struggle but without any sexual reference or even specific gender reference, just two individuals fighting to survive. And to do so they have fight each other. It was amazingly fun to shoot, we had practices at Mjölnir in Reykjavik to learn how to fight for the camera, how to throw and take a punch realistically. The end result is something both me and Thora are super excited and happy about.
And you rounded off 2015 by heading out on tour with Sóley! What are some of your best memories from that experience?
It was great to go on that tour, so much fun to tour with the Sóley gang. But to be honest it was the greatest fun because she has such a great audience that were so accepting and warm to us. It was a wonderful fit as a double bill even though the music is quite different and we had great time meeting everyone.
The most fun memory of the tour has to be one night after the show where we and the Sóley band all turned out the lights back stage after the show and head banged for hours, jumping on sofas listening to Limp Bizkit, Korn and Prodigy and all the "greats" from our teenage years. Head banging and laughing is a great combo, not so good for the stomach and neck muscles the day after though.
Where do you find most inspiration to make music? 
Inspiration comes from such an unexpected place each time. I feel that conversations with friends tend to be the most consistent source of inspiration for me. Other music definitely does a lot sometimes, but it seems that if I am in writing mode I tend not to listen to music at the same time. It's funny how that works.
We're super excited to have you join us at this month's Ja Ja Ja show in London! What can we expect from your performance there?
Well we have been having a lot of fun with playing this music live. I've been a little obsessed with finding a way to use stage performance as a way to portray the drama on the record. We are working with some beautiful visuals from Kevin Bourland who also did the artwork for the cover of the album.
What else will you be up to when you're here in London? 
Well I have spent a fair amount of time in London before so I guess am most excited about seeing friends and having a pint of Guinness.
And finally, what does the rest of the year hold for you?
We plan on playing as much as possible. I love love love playing live shows. We will also be releasing two new videos that are in the making and then just make more music. Always make more music.