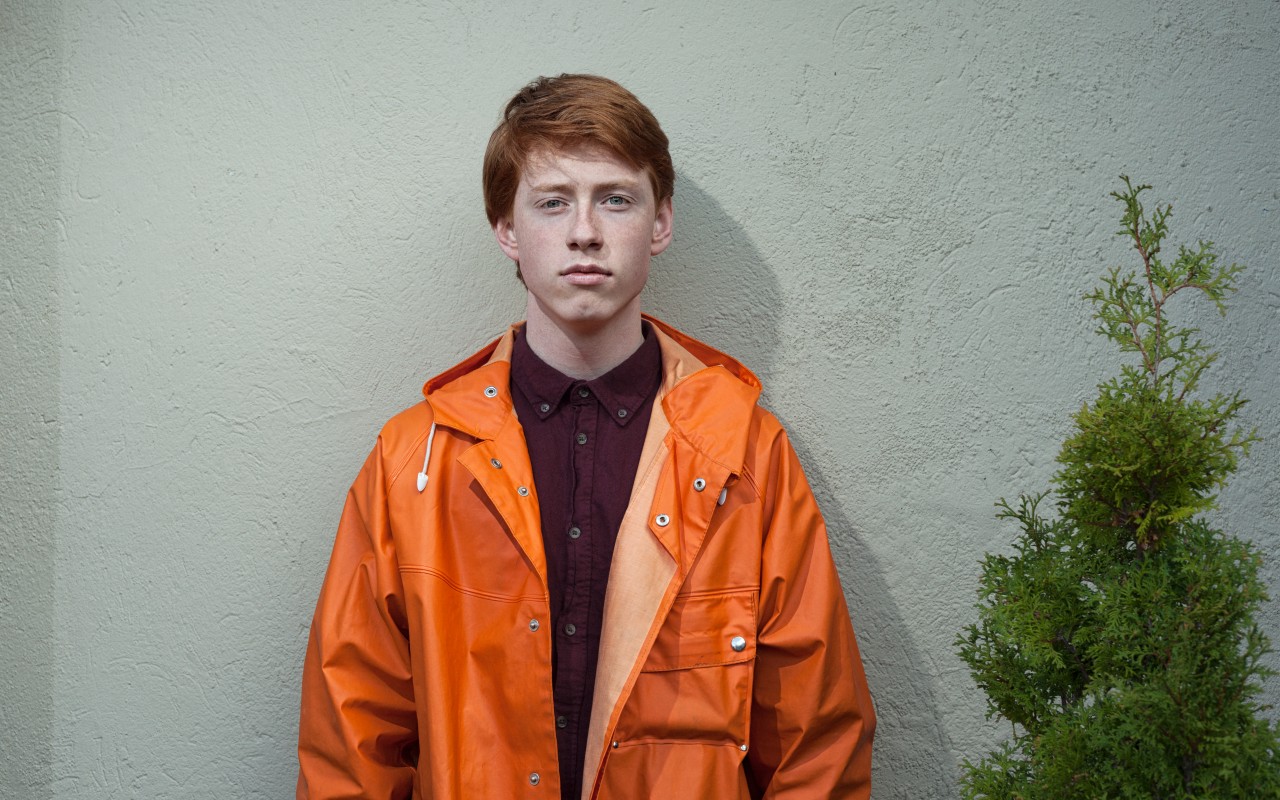 His is the latest name to be raising hopes and expectations from the Bergen scene, so we're extremely excited to have dePresno lined up to join us at Ja Ja Ja Hamburg and Berlin!
In anticipation of his performances, we caught up with the Norwegian singer/songwriter to get to know him better and to find out about his 5 favourite things – poems that inspire him, songs that he loves, people that he's met… Read on to meet the man behind the music, and make sure to join us on Wednesday 9th March in Hamburg and Thursday 10th March in Berlin to revel in his sumptuous melodies in person.
Thanks for joining us at Ja Ja Ja! Where are you at the moment, and what are you up to?
I'm on the tram on my way to a studio. I'm going to sing on a rap beat in Norwegian! So that's gonna be a first.
We're very excited to have you join us at Ja Ja Ja – what should we expect from your performance there?
So am I! Can't wait to get there. Want time to pass faster. You can expect a couple of childish musicians having lots of fun playing synthesizers and all sorts of instruments while namedropping cities, German cities too!
We've loved the tracks that you've released so far, 'Forever' and 'Stranger In Disguise' – what are your biggest inspirations when it comes to making music?
I get inspiration from everything i do, see, feel and try to mix it up with good ol' fashioned songwriting and drop dead cool producing!
You've shared your '5 All Time Favourites' with us today – why did you select each one, and why is each one so special to you?
Bruno – not the movie character
I met Bruno, a german restaurant owner, while camping with my family in Lithuania. He is just the smartest person I've ever met. He taught me that money isn't the key to happiness, amongst other things.
Howl – Allen Ginsberg
One of the best poems ever written and as the "father" of the beat generation, he inspired so many great musicians and poets.
Famous Blue Raincoat – Leonard Cohen
I cry every time.
It's The Nighttime – Josh Rouse
Because of:
"And maybe later on
After the late, late show
We can go to your room
I can try on your clothes"
Best line ever.
Midnight in Paris
A movie that made the longing for another era stagnate slightly. Barely.
And finally, do you have big plans for the rest of the year? If so, what do you have in store?
Yes! I'm moving out! Leaving the bird's nest and all that, but not entirely. I am moving in to the same street as my manager.