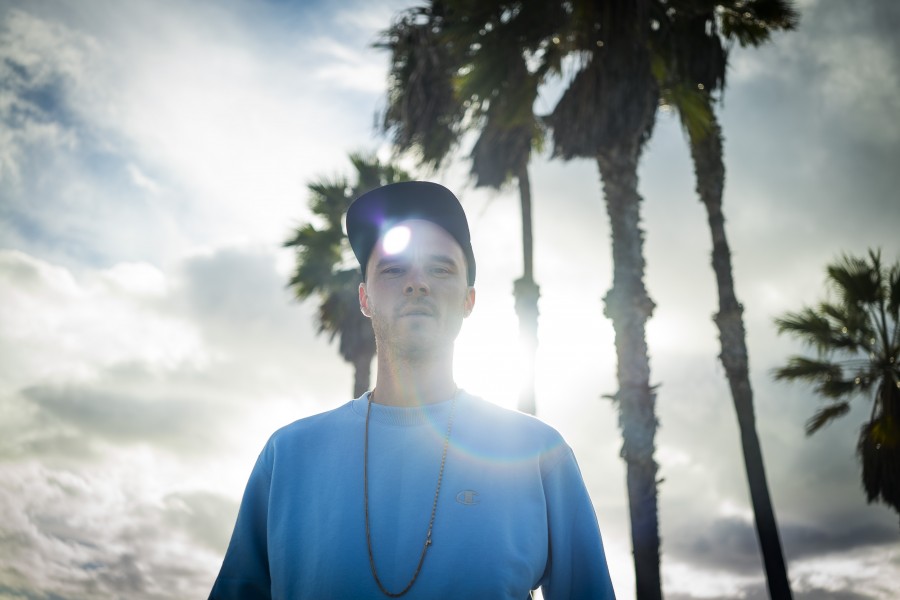 Photo: Ian Isak
Denmark's Andreas Asingh, better known as SLOWOLF, has been rapidly making a name for himself as a dextrous hand for hire when it comes to producing for hip-hop artists, and though you couldn't really accuse Raekwon of being 'up and coming', he's recently been working with some promising grime MCs in London, and has now teamed up with Pell, an ascending singer and rapper from LA on 'The Ring', the first track to be taken from a forthcoming EP called White Feathers.
'The Ring' lands somewhere between Outkast and Clean Bandit, and Asingh's production is typically high energy, full of fizzing, effervescent beats and bright synths. This matches well with Pell's delivery, which seamlessly slips from catchy chorus to impressive flow and back again. Directed by Ian Isak, the video has the pair hanging out in an abandoned Californian water park (which, as he told Pigeons & Planes, culminated in them paying a hillbilly $100 to not attack them with a bat) and the glare of sun on crumbling concrete fits the track perfectly.
The White Feathers EP will be released on April 1st via Playground Music, with more high-profile collaborations reportedly coming soon. In the meantime, check out 'The Ring' below!